Experience the future of 3D printing with the Voxelab Aquila X2 FDM 3D Printer. With its cutting-edge features and user-friendly design, this printer is perfect for both beginners and experienced enthusiasts. Create stunning, high-quality prints with ease and precision.
The Aquila X2 features a powerful 32-bit silent motherboard and silent stepper drivers, ensuring whisper-quiet operation. Say goodbye to noisy printing sessions and enjoy a peaceful environment. The Carborundum Glass Build Plate provides an ultra-flat surface, eliminating warping issues and ensuring excellent print bed adhesion.
With a printing volume of 220x220x250mm, the Aquila X2 strikes the perfect balance between build volume, print quality, and affordability. Whether you're working on small, intricate models or large-scale projects, this printer delivers outstanding results every time.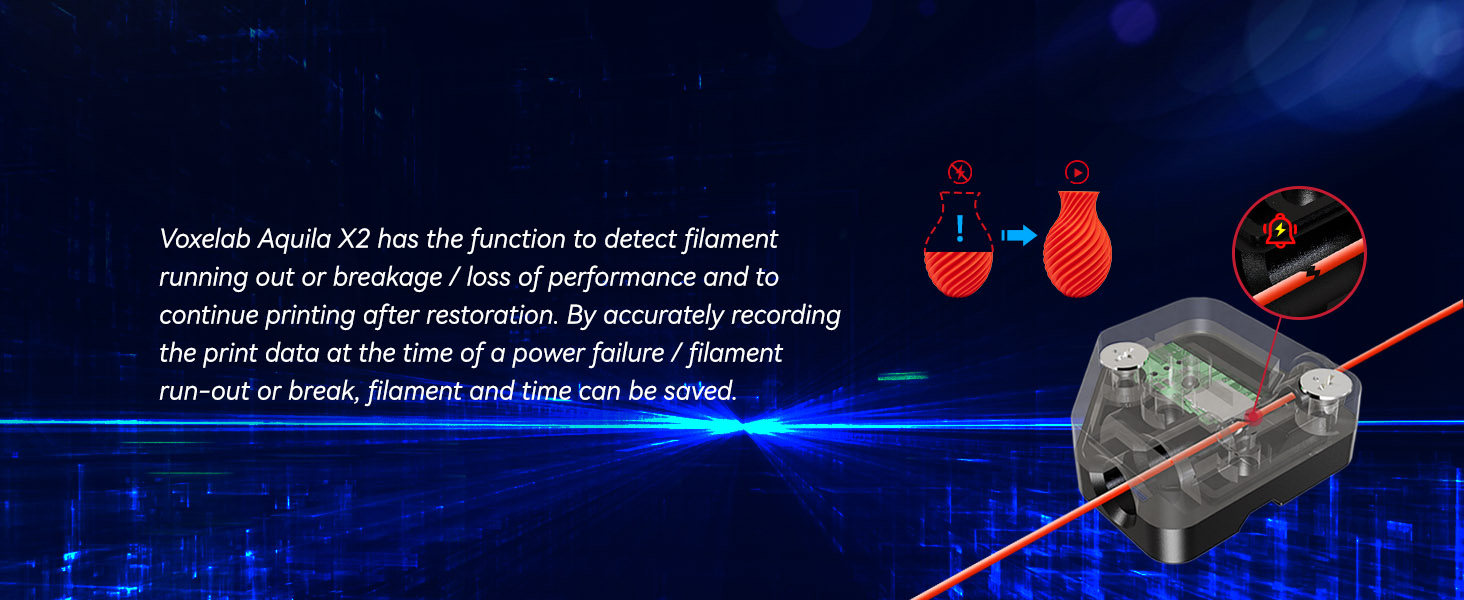 Power failure during a print? Not a problem. The Aquila X2 features power failure recovery, allowing you to resume printing seamlessly when the power is back on. No more wasted time and filament due to unexpected interruptions.
The user-friendly handle makes the Aquila X2 portable and convenient. Take your 3D printing adventures anywhere and collaborate with others effortlessly. The 4.3-inch color LCD screen provides a bright and easy-to-read interface, making navigation and print setup a breeze.
Compatible with popular slicing software like Cura, Prusa, Simplify3D, and VoxelMaker, the Aquila X2 offers versatility and flexibility in your printing workflow. It supports various filaments, including PLA, ABS, and PETG, and delivers exceptional results when paired with Voxelab PLA Pro Filament.
Upgrade and customize your printer with ease. The Aquila X2's official firmware includes thermal protection and BL touch support features, ensuring a safe and efficient printing experience. Explore the possibilities of custom modifications with the available Eclipse-compatible source codes on GitHub.
Don't just take our word for it. Voxelab Aquila X2 users love the printer's performance and reliability. Join the satisfied community and unleash your creativity with this exceptional 3D printer.