The genesis of Protomont Technologies emerged from the collaborative efforts of the founders in 2020, both the founders shoulder an enormous experience in the world of 3D Printing. Protomont Technology aims to craft your vision with creativity, empowering ideas & unleashing imaginations. We endeavor to be your trusted printing partner with all kinds of 3D printers, spare parts, 3D filaments, 3D scanners.
As 3D printing represents another accomplishment and exponential growth of human technology, we propel diverse businesses, giving potential opportunities to engineers,designers, architects, educators, medical researchers, and innovators to realize and visualize their ideas and bring them into reality.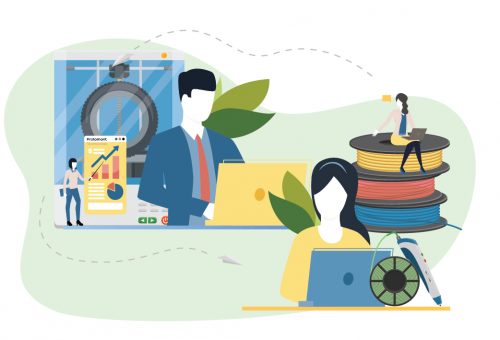 We not only craft your vision…but also bring your epiphanies to life with 3D technology !! Once the customer places the order, we shall contact the customer to confirm the order. Once the customer confirms the order, we shall go ahead and place the order immediately. After the confirmation, customer cannot cancel the order in principle. Customer can still reach us if he wants to cancel the order after confirmation. It shall be the right of Protomont Technologies to accept refusal of the order. Protomont Technologies reserves the right to refund of payment of such order(s) after deduction of expenses on account of the customer. All decision by Protomont Technologies shall be final and binding on the customer. If the order has been processed and ready for delivery, in such case, return of products shall be denied by Protomont Technologies unless the product is sold to another fulfilling customer. No return / refund or cancellation of order shall be accepted on ground of delay due to customs clearance, manufacture's delay in production, shipment delays, force majeure and / or delay due to Act of God and / or delays not envisaged by Protomont Technologies. checked) the cancellation message.