Protomont Technologies is one of the known players when it comes to 3D modeling services in India. 3D modeling in India or anywhere is the process of creating a 3D representation of any surface or object by manipulating polygons, edges, and vertices in simulated 3D space. 3D modeling can be achieved manually with specialized 3D production software that lets an artist create and deform polygonal surfaces, or by scanning real-world objects into a set of data points that can be used to represent the object digitally. In the gamut of 3D printing, we are one of the major players offering the best 3D modeling services near you or cheap 3D modeling service.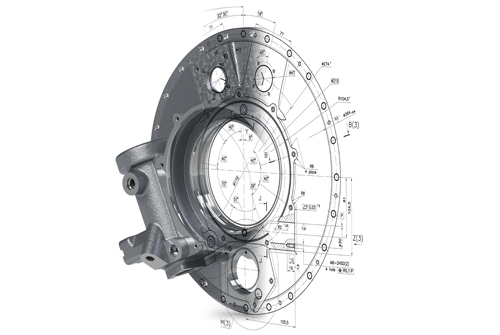 3D modeling services in India are used in many different industries, including virtual reality, video games, 3D printing, marketing, TV and motion pictures, scientific and medical imaging and computer-aided design and manufacturing CAD/CAM. Thus, the demand and search for 3D designing services in Mumbai or cheap 3D modeling services are increasing rapidly.
We offer 3D modeling services for a wide range of industries, in order to draw in more viewers and spur sales growth, we provide our clients with top-notch 3D modeling services.
3D modeling software generates a model through a variety of tools and approaches including:
3D modeling is used to generate 3D models for sectors ranging from engineering and manufacturing to digital animation for films and video games and many more.
With the rapid usage of 3D printing, we also offer 3D character designing services in Mumbai along with 3D designing services in Mumbai
Architectural
Model Making
An architectural model is a type of scale model – a physical representation of a structure – built to study aspects of an architectural design or to communicate design ideas. We at Protomont Technologies are known for architectural model making in Mumbai, along with other services like the best 3D modeling services in India , the best scale model making service in Mumbai, and a lot more in our service offerings.
We are experts in building detailed 3D models using the best materials to showcase a proposed project in incredibly accurate detail. Our team of skilled craftsmen works tirelessly to provide services that are unsurpassed in quality, devotion, and trust.
By offering the most satisfied scale models to our clients, we have developed competitive advantages.
The highest level in the model manufacturing industry has been attained by Protomont Technologies using high-end materials and cutting-edge technology.
What are the benefits of 3D printing in architecture?
Tangible scale models are paramount to many architectural projects, as a complement to computer simulations and virtual 3D models. Using additive manufacturing, it is quite easy to build cost-effective architectural models with a 3D printer. As 3D printing has made things easier, the demand for best building model making service in India or architecture building model making providers is increasing.
3D printing helps in shaping the concepts in architecture with a great finesse, the world of 3D printing is indeed revolutionizing and making limitless possibilities when it comes to miniature model making services in India.
Today Protomont Technologies is one of the top companies in model making services in India. You can end your search for best scale model making service in Mumbai with us. As we ensure quality and affordable products.
Here are some benefits of 3D printing in architecture:
Building cost-effective architectural models: 3D printing enables architects and designers to create low-cost 3D architectural models with a high level of precision, the demand for architecture building model making provider is too high. For example, it is possible to 3D print several models for different versions of a project. Having tangible 3D printed architectural models to present to clients can help them visualize the project at different phases of completion.
Saving time by 3D printing scale models: instead of building by hand scale 3D models, you can 3D print them and work on something else while the 3D printer does all the work. Many architecture firms have 3D printers running 24/7 to efficiently produce 3D printed versions of their projects. We are one of the known players who offer best scale model making service in Mumbai and one of the best budget scale model services near you.
Easily updating architectural 3D models: if you have a new idea or if your client changes their minds, you can modify the 3D model and reprint it quite easily. 3D printing is a great tool for iterative design, which can apply in architecture, and we are one of the known players to provide budget scale model making service near you.
3D printing accurate and vivid architectural models: you can 3D print architectural models with a high level of details and choose among a wide range of materials and finishes, depending of course on the 3D printer used. That said, 3D printed architectural models require post-processing before they are ready, from basic support removal and cleaning to more advanced finishing operations such as painting and coloring. Protomont Technologies is one of the best architectural model making providers and knows for the best architecture model making in Mumbai.
Transparent Resin:  the models are fabricated from a hardened liquid resin. With it, you can 3D print parts of your final 3D model such as windows.
Protomont Technologies is one of India's largest integrated 3D Printing services in Mumbai. We provide an array of offerings in 3D Printing Services in India, 3D Scanning services in India, 3D Designing services in India, CNC Machining services in India, Vacuum Casting & Injection Molding services in India all under one roof. Our facility is equipped with entire range of 3D Printing machines in Mumbai. So if you are looking for the best 3D printing services in Mumbai, we are the right choice for your business.
Protomont Technologies is dedicated to closing the knowledge gap between the general population and 3D printing technology.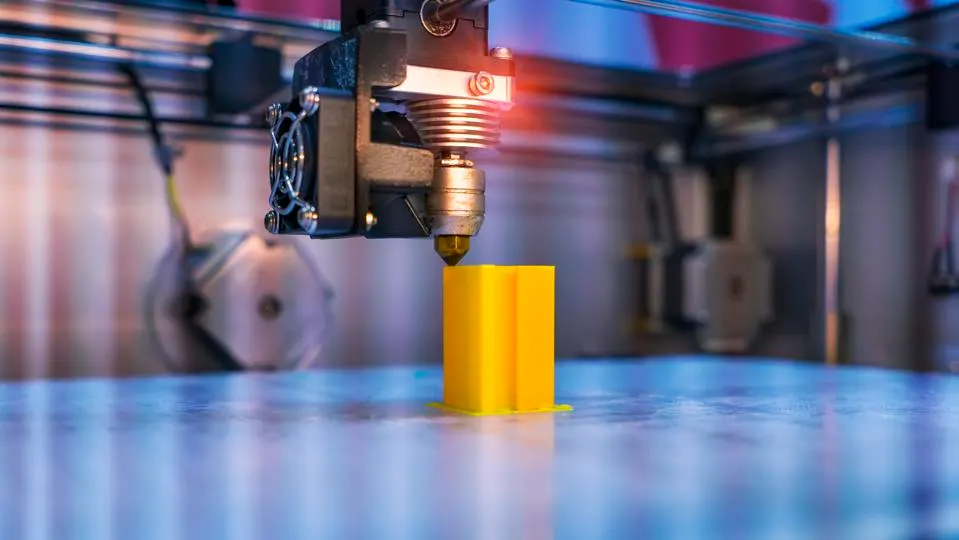 Engineers, designers, architects, educators, medical researchers, and innovators have the opportunity to realize and visualize their ideas and turn them into reality because 3D printing represents another technological breakthrough and the exponential growth of humankind. This encourages a variety of businesses and accelerates innovation.
With a collective experience of over 14 years in the industry Protomont Technologies leads this era 3d printing.
At Protomont Technologies, we are constantly updating our website with new examples of 3D-printed products and projects to showcase the breadth of possibilities. So if you are searching for 3D printing services in Mumbai or if you have your business in Pune and looking for 3D printing services in Pune, we are there and very much ready to provide you with our best 3D printing services in Pune for you.
As we are increasing the geographical boundaries to cater to a wide range of audience and offer them with the benefits of 3D printing services in India. Thus, if you are searching for 3D printing services in Pune or 3D printing services in Chennai, or 3D printing services near me. Then, Protomont Technologies is your destination for it.
3D Printing is a process for making a physical object from a three-dimensional digital model, typically by laying down many successive thin layers of a material. It brings a digital object (its CAD representation) into its physical form by adding layer by layer of materials for 3D Printing services in Chennai.
There are several different techniques to 3D Print an object. We will go in further details later in the Guide. 3D Printing brings two fundamental innovations: the manipulation of objects in their digital format and the manufacturing of new shapes by addition of material to provide the best 3D Printing services in India.
The term 3D printing covers a host of processes and technologies that offer a full spectrum of capabilities for the production of parts and products in different materials for 3D Printing services in India.
We at Protomont Technologies are one of the leading players to offer a whole range of products and services for 3D printing. Since the beginning of our company, we have been providing reverse engineering services and projects. In order to create top-notch reverse-engineered results, our vast staff of skilled engineers must have a depth of knowledge in these tasks and a background in design engineering.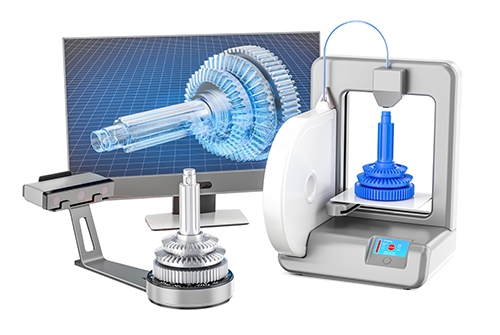 Reverse Engineering is the process of discovering the technological principles of a device, object, or system through analysis of its structure, function, and operation. It often involves taking something apart and analyzing its workings in detail to be used in maintenance, or to try to make a new device that does the same thing without using or simply duplicating the original. Thus, when it comes to reverse engineering services we always top the list of best reverse engineering services offered in India.
Reverse engineering has become a viable method to create a 3D virtual model of an existing physical part for use in 3D CAD, CAM, CAE or other software. The reverse-engineering process involves measuring an object and then reconstructing it as a 3D model. The physical object can be measured using 3D scanning technologies like White Light Scanner. The measured data alone, usually represented as a point cloud, lacks topological information and is therefore often processed and modeled into a more usable format such as a set of NURBS surfaces, or a CAD model. So, if you are looking for reverse engineering in Mumbai at the best price, you know the destination is Protomont Technologies. We are one of the top companies providing reverse engineering in India.
Reverse engineering is also used to bring existing physical geometry into digital product development environments, to make a digital 3D record of their own products, or to assess
competitors' products. It is used to analyses, for instance, how a product works, what it does, and what components it consists of, estimate costs, and identify
potential patent infringement, etc. So, if you are searching for lost cost reverse engineering near you or reverse engineering in Mumbai at the best prices, then your wait is over as Protomont Technologies is one of the top companies providing reverse engineering in India.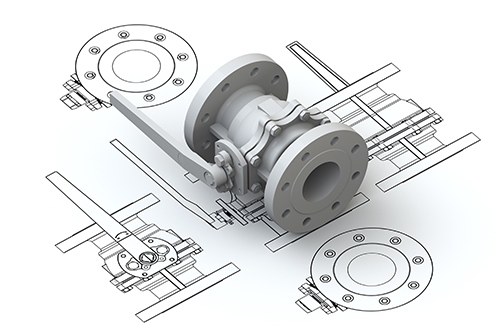 At Protomont Technologies, we provide the best prototyping service in Mumbai, we specialize in the production of high-quality prototypes produced at a great price and thus are considered as one of the best and low cost prototyping services in Mumbai. With a range of technologies at our disposal, we are the perfect one stop shop for all your prototyping needs and one of the major players offering rapid prototyping service in India. 
What Is Rapid Prototyping?
Rapid Prototyping allows designers and engineers to execute fast and frequent revisions of their designs. Thanks to a variety of available technologies and materials, in plastics as well as metals, 3D-printed prototypes work for both visual and functional testing. Learn more about the rapid prototyping process below or send your 3D design file to our team of engineers for a quote and end your search for low cost prototyping services in Mumbai.
Our rapid prototyping service is one of the best prototyping service in Mumbai and is often used to produce a physical sample of a product design. It can be used to evaluate the form, fit and function of a part or to test out new and innovative idea. Prototypes are often made quickly using cheaper and less robust materials. We produce "rapid" prototypes because many clients need to produce a physical part quickly in order to validate a design or to capture a fleeting sales opportunity. Connect with us for rapid prototyping service in India.
Protomont Technologies is one of the top best company in prototyping services in India.
Benefits of Making a Prototype
Show your customers and investors a model of your product
Demonstrate the appearance, dimensions, and features of your product
Test your design for its suitability
Save time and money by identifying and reducing design flaws
Improve and streamline the production process
Reduce your work load when the time comes to manufacture
Create multiple versions with different colors, surface textures and finishing processes
Vacuum casting in India is used extensively for functional prototypes for marketing and consumer trials or as production parts for lower volume. If you are searching for cheap vacuum casting services in Mumbai or vacuum casting services near me and expecting best quality vacuum casting services, then Protomont Technologies is here to help.
Protomont Technologies is the one-stop shop for cheap vacuum casting service in Mumbai that will deliver the best quality vacuum casting services.
We have a state-of-the-art facility for vacuum casting and provide accessible prototyping services to foster innovation, personalized solutions, with innovation.
The vacuum casting technique helps in getting a small quantity of plastic pieces with the quality of injection molded components. The method uses cast silicone molds made with the help of a master model created using stereolithography (SLA) typically. Silicone material is cast around the carefully developed master model, partially under vacuum in order to avoid air bubbles being trapped in between the master and silicone. The surface quality and the dimensional accuracy of the master is a determining factor for the quality of vacuum casted components. After curing, the mold is cut according to the parting planes and the master is removed, leaving a cavity to make copies. The need and the demand for vacuum casting in India is growing many folds, we are one of the top players in India offering multi material vaccum casting services and silicone molding services. Your search for vacuum casting services near me ends with Protomont Technologies.
We help our clients to optimize their operations to a whole new level with unmatched quality and turnaround time to increase profitability.
Materials options provided by us:  ABS, Rubber, PP we also offer a wide range of 3D printer resin & 3D printer filaments options
Object Characteristics: Good Surface finish and strength for prototyping and endues.
3D laser scanning is a way to capture a physical object's exact size and shape into the
computer world as a digital 3-dimensional representation. We at Protomont Technologies offer 3D scanning services in Mumbai and are one of the top players who provide low cost 3D scanning service near you. 
Protomont Technologies is equipped with state-of-the-art 3D technology for 3D scanning that helps professionals to get the desired digital replica of products.
3D scanners measure fine details and capture free-form shapes to quickly generate highly accurate point clouds. 3D laser scanning is ideally suited to the measurement and inspection of contoured surfaces and complex geometries which require massive amounts of data for their accurate description and where doing this is impractical with the use of traditional measurement methods or a touch probe.
We have the expertise in providing the best 3D scanning services in India and one of the low cost 3D scanning services near you.
We have the finest quality, detailed & accurate 3D scanners that will bring out the desired results for your clientele.
3D scanning is useful for a wide variety of applications, we offer the best 3D scanning
services in India. These devices are used extensively by the entertainment industry in the production of movies and video games. So, if you are looking for 3D scanning companies in Mumbai or looking for 3D scanning services in Mumbai, Protomont Technologies is the place for you!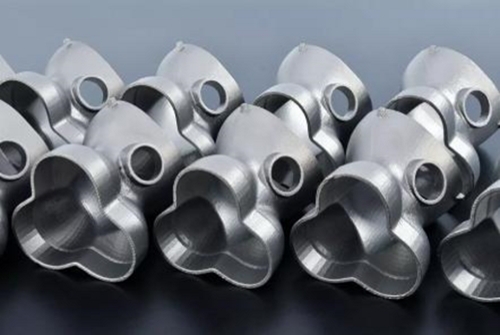 Looking for reliable low batch manufacturing services? Look no further than Protomont Technologies, your trusted partner for high-quality, cost-effective production in Mumbai, Pune, Chennai, and throughout India. With our expertise in low volume manufacturing and our advanced knowledge of 3D printing, we deliver exceptional results for businesses of all sizes.
In today's evolving landscape, low volume manufacturing is gaining traction, and for good reason. As the costs and time associated with small batch production continue to decrease, industries such as technical equipment makers and bespoke car manufacturers are embracing this approach.
At Protomont Technologies, we understand the changing demands of the market, and we leverage cutting-edge tooling methods, base materials, and molding techniques to reduce costs and enhance the quality of low-volume manufacturing.
One of our standout offerings is the revolutionary RIM PU sector, where our low-pressure tool techniques and in-tool coatings have transformed the production process. With in-tool coating capabilities, we can provide parts and assemblies with cosmetic coatings directly from the tool, eliminating the need for time-consuming finishing processes like degreasing, sanding, priming, and coating. Say goodbye to variations in textures during paint application. Our in-tool coating ensures surface finish regularity, delivering chemically bonded finishes that are consistent and of the highest quality. These finishes not only enhance the overall appearance but also contribute to faster turnaround times for piece parts.
When it comes to injection molded components, we go beyond the ordinary, providing a tailored service that adds value even in small numbers. Quality and timeliness are paramount to our clients, but we offer more. With special coatings and plated parts, we create composite solutions that simplify final assembly and streamline inventory management. Our tooling solutions are carefully selected to meet the exact requirements of low-volume manufacturing projects. For sequential batch production, we recommend our RAPITOOL™ system, where the tool bolster is shared with other tools, optimizing storage space while maintaining efficiency.
At Protomont Technologies, our expertise extends beyond moldings and part assemblies. We have the capabilities to provide working components and electronic boards and assemblies as part of our comprehensive service package. In the past, we have successfully delivered home delivery boxes complete with insulation, wheels, handles, and integrated access electronics. Our 10-year history in the medical product development sector has given us valuable insights and expertise in working with clients in pharmaceuticals, diagnostics, drug delivery, and medical equipment. We possess an in-depth understanding of regulatory requirements, materials specifications, and development schedules within these industries.
Whether you need multiple parts and assemblies for clinical trials or smaller look-see assessments, we have you covered. Our precision machine tools ensure mold making to close tolerances, and our in-house molding facilities guarantee high-quality results. For drug delivery devices, medical equipment, and large-scale assembly projects, we have dedicated production areas equipped to handle your requirements efficiently. Our experienced team has successfully built, tested, and supplied electronic medical products for use in general practice settings, as well as sub-assemblies for over-the-counter products. With our state-of-the-art labs and assembly areas, we have the capacity to manage multiple small-batch production projects simultaneously.
Choose Protomont Technologies as your partner for low batch manufacturing services in Mumbai, Pune, Chennai, or anywhere in India. Contact us today to discuss your specific requirements and experience the benefits of our exceptional quality, reliability, and expertise in low-volume manufacturing. 
Product
Designing & Development
Are you in search of outstanding product designing and development services in Mumbai, Pune, Chennai, or anywhere in India? Your search ends here! Protomont Technologies specializes in delivering exceptional conceptual engineering design solutions that bring your product ideas to life. Our experienced team of mechanical engineers is passionate about transforming your vision into a tangible reality.
If you're in need of top-notch product designing and development services, Protomont Technologies is the name you can trust. Our expertise lies in conceptual engineering design, where we excel at creating innovative solutions that meet your specific requirements. We are passionate about bringing your ideas to life and delivering exceptional results.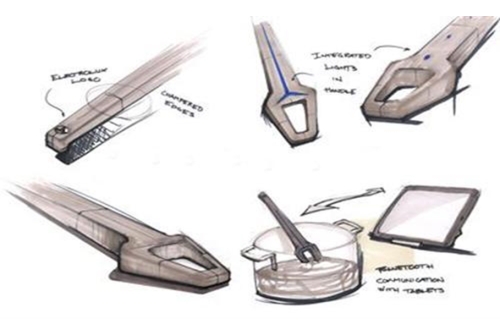 With Protomont Technologies, you can expect a seamless process that starts with understanding your vision and ends with the realization of your product. Our team of skilled mechanical engineers possesses the technical skills and creativity to transform your concepts into tangible designs. We combine form, function, and aesthetics to create remarkable products that stand out in the market.
Our product designing and development services cover a wide range of areas, ensuring that we cater to your unique needs: 
New Product Design & Development: We guide you through the entire process of bringing a new product to market, from initial concept validation to final design implementation. Our goal is to ensure that your product meets market demands and achieves success.
CAD Design & Engineering Services: Our skilled team utilizes advanced Computer-Aided Design (CAD) technology to create precise and detailed designs. We focus on optimizing your product's performance and functionality through effective engineering.
Product Development: With our comprehensive product development services, we take your concept from design to manufacturing. Our team handles every aspect, including prototyping, testing, and manufacturing support, to ensure a smooth and successful product launch.
Product Styling: We understand the importance of aesthetics in product design. Our experts combine their design skills with market trends to create visually appealing products that captivate consumers.
Engineering Design: Our team of engineers excels in engineering design, ensuring that your product meets technical requirements and industry standards. We focus on optimizing functionality, reliability, and performance.
Tooling Design Services: We offer comprehensive tooling design services to streamline your manufacturing process. Our aim is to enhance efficiency and reduce production costs through effective tooling design.
Analysis & Design Optimization: With advanced analytical tools and techniques, we conduct thorough analysis and design optimization to ensure your product's robustness and reliability.
Product Management: Our end-to-end product management solutions cover market research, strategic planning, and product positioning. We help you navigate the complexities of the market and achieve success.
Prototyping and Manufacturing Support: We provide seamless prototyping and manufacturing support, allowing you to iterate quickly and efficiently. Our network of trusted manufacturing partners ensures high-quality production.
At Protomont Technologies, we prioritize quality and customer satisfaction. Our team is committed to delivering solutions of the highest standard by leveraging appropriate technology and effective quality control measures.
Partner with Protomont Technologies for an exceptional product designing and development experience. Our dedicated team is passionate about transforming your ideas into remarkable products. Contact us today to discuss your project and unlock the potential of your vision.  
Are you tired of the same old corporate gifts that lack uniqueness and fail to leave a lasting impression? With the revolutionary technology of 3D printing, you can now transform your ideas into extraordinary gifts without the limitations of molds or dies. Introducing our Corporate Gifting Services in Mumbai, Pune, Chennai, and throughout India, where we combine creativity and cutting-edge technology to deliver truly remarkable gifts.
At Protomont Technologies, we boast a team of experienced designers and a wide range of advanced technologies such as 3D printing, injection molding, and fiber molding.
Whether you require a single piece or a batch of 10,000, we can cater to your needs with no minimum order quantity requirement. Our expertise and flexibility allow you to explore endless possibilities in gifting, ensuring each gift is tailored to perfection.
Here are some of the unique Corporate Gifting services we offer:
Custom 3D Printed Mementos: Say goodbye to generic mementos and embrace the power of 3D printing. With this state-of-the-art technology, you can create custom trophies and mementos that truly reflect the uniqueness of your brand or company. Choose from a variety of materials and branding options to create a memorable keepsake that stands out from the crowd.
Custom Trophies/Souvenirs: Make a lasting impression with 3D printed trophies and souvenirs. With limitless creativity and freedom, 3D printing allows you to design the perfect trophy or souvenir for any occasion. You can even create prototypes before proceeding with batch production, ensuring the final product meets your exact specifications.
Corporate Branded Gifts: When it comes to brand events or annual celebrations, generic gifts won't make the impact you desire. Our made-to-order process using 3D printing enables you to create customized gifts that align perfectly with your brand. From small quantities to large-scale production, we have the capabilities to deliver exceptional corporate branded gifts that leave a lasting impression.
Unique Employee Awards: Show your appreciation for your hardworking employees by presenting them with custom-made gifts that recognize their contributions. With 3D printing technology, there are no limits to what you can create. Let us handle the production process while you focus on the impact you want to make. Our team at Protomont Technologies will ensure your employees receive unique and meaningful gifts that motivate and inspire.
Personalized 3D Printed Gifts: For those special occasions where you want to create a memorable impression, personalized gifts are the perfect choice. With 3D printing, we can transform your ideas into reality. Whether it's a parting gift for your boss or a personalized gift for a colleague or prospective client, our creative team will work closely with you to design a unique piece. Incorporate local landmarks, names, or custom messages to make it truly special.
Product Showcase: Stand out from the competition by showcasing your marquee products or conveying your company's message in a visually striking manner. Our 3D printing services can help you create eye-catching product models or oversized replicas for press conferences or exhibitions. Let us assist you in effectively communicating your brand's story and creating a powerful impact.
Discover the limitless possibilities of corporate gifting with Protomont Technologies' Corporate Gifting Services in Mumbai, Pune, Chennai, and across India. Our expertise in 3D printing and commitment to delivering exceptional quality will ensure your gifts make a lasting impression. Contact us today to explore the world of personalized and unique corporate gifting.