Introducing the ELEGOO Mercury XS Bundle Wash and Cure Machine, a must-have accessory for all your 3D printing needs. This innovative machine combines the power of washing and curing into one efficient device, allowing you to achieve exceptional print quality with minimal effort.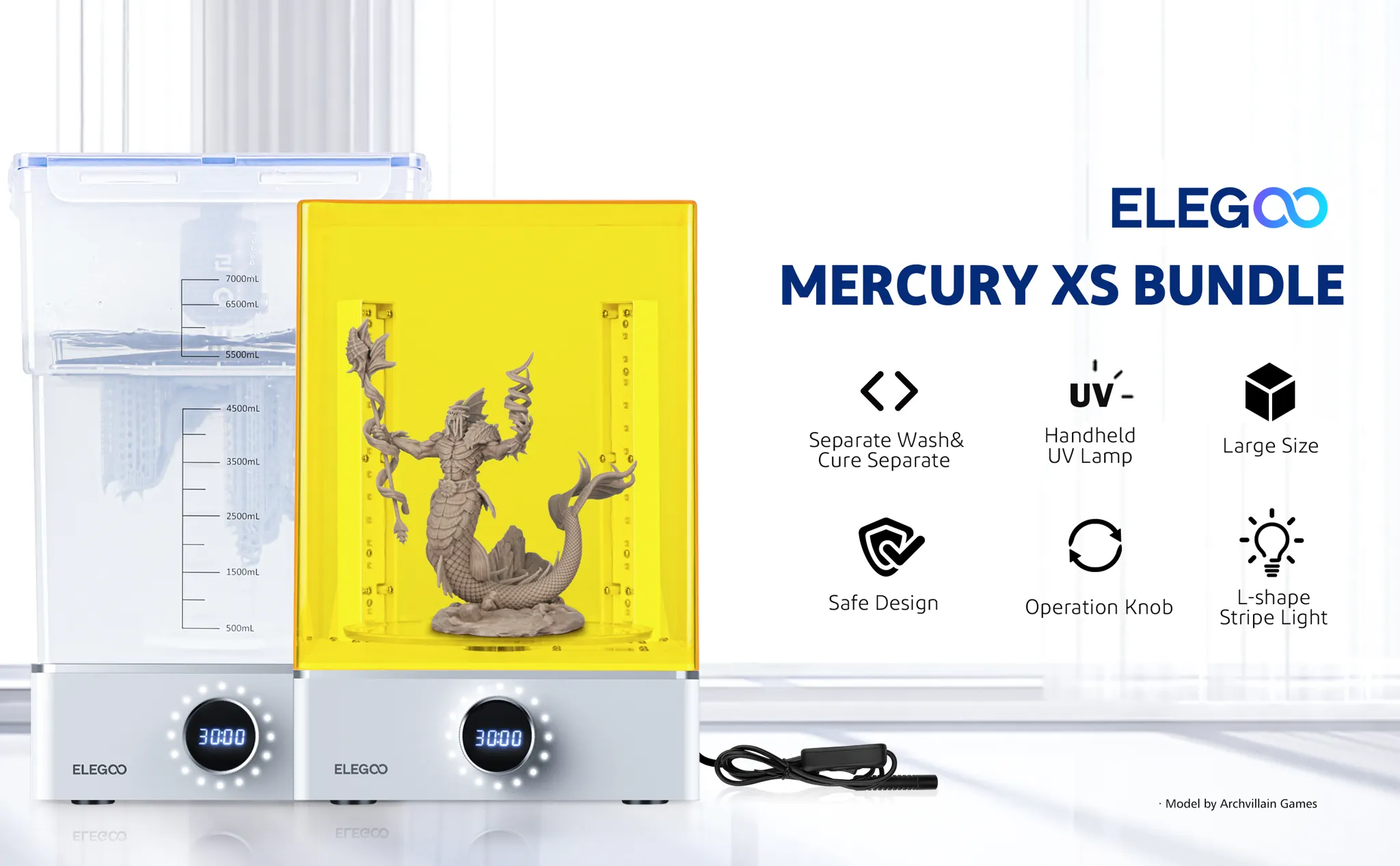 With 360° all-round exposure, the post-curing station features 2 L-shaped light bars and 4 UV LED beads beneath the turntable, ensuring that every nook and cranny of your 3D prints is thoroughly cured without any dead ends. The handheld UV lamp further enhances the curing process, allowing you to achieve smoother surfaces and incredible print quality, even for assembled models.
The dual function of washing and curing makes the ELEGOO Mercury XS Bundle a versatile tool for your post-processing needs. The washing station effectively removes uncured resin from your 3D printed models, while the post-curing station optimizes the print quality, resulting in exceptional final results. Say goodbye to tedious post-processing and hello to simplified and efficient workflow.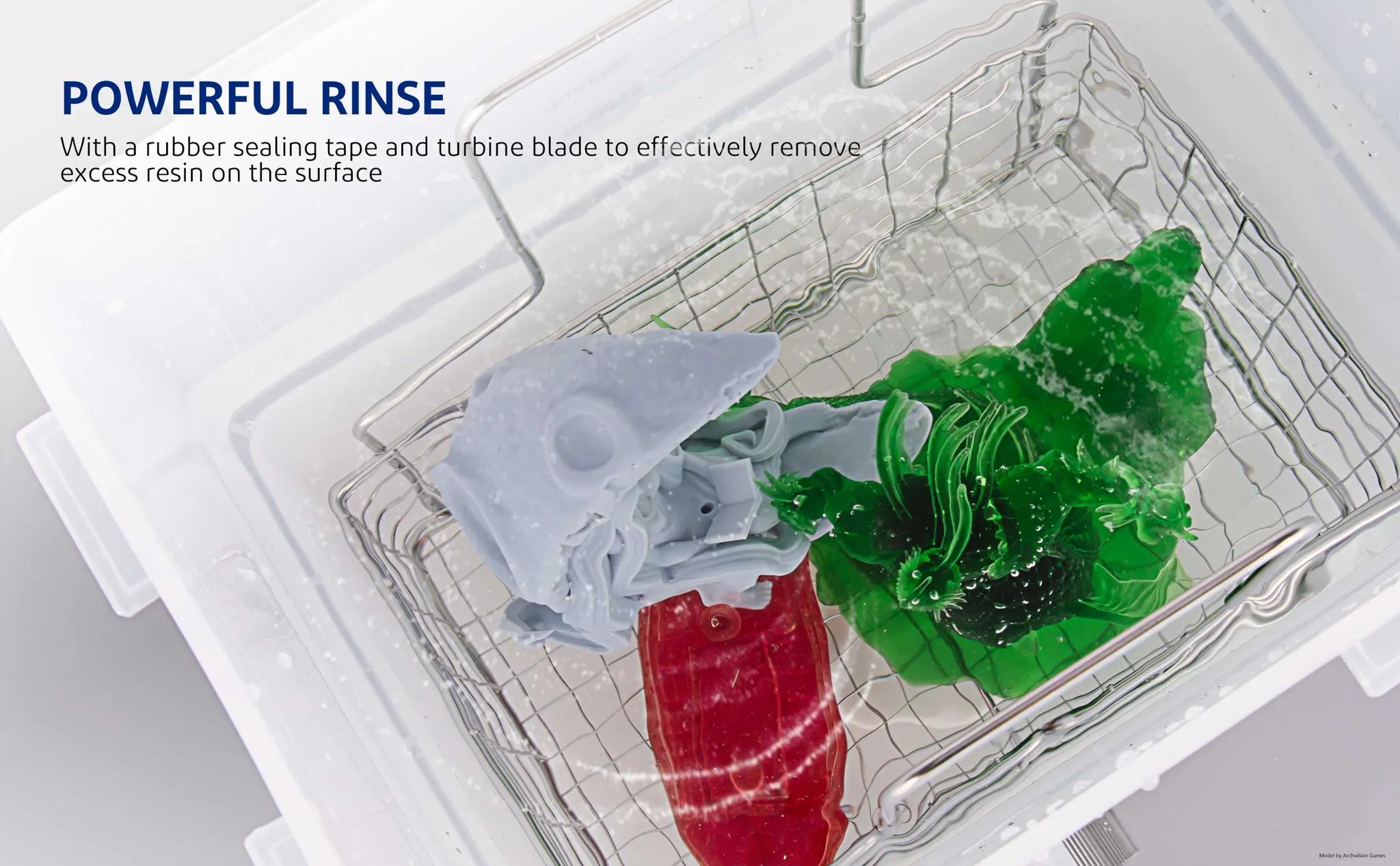 Convenient Operation Settings
Featuring a large washing volume and a 7000ml sealed water tank, the Mercury XS Bundle allows you to wash large models printed by ELEGOO Saturn and Mars 3 3D printers or clean multiple parts in batches. This not only saves you significant time but also boosts your overall productivity, enabling you to focus on what matters most – bringing your ideas to life.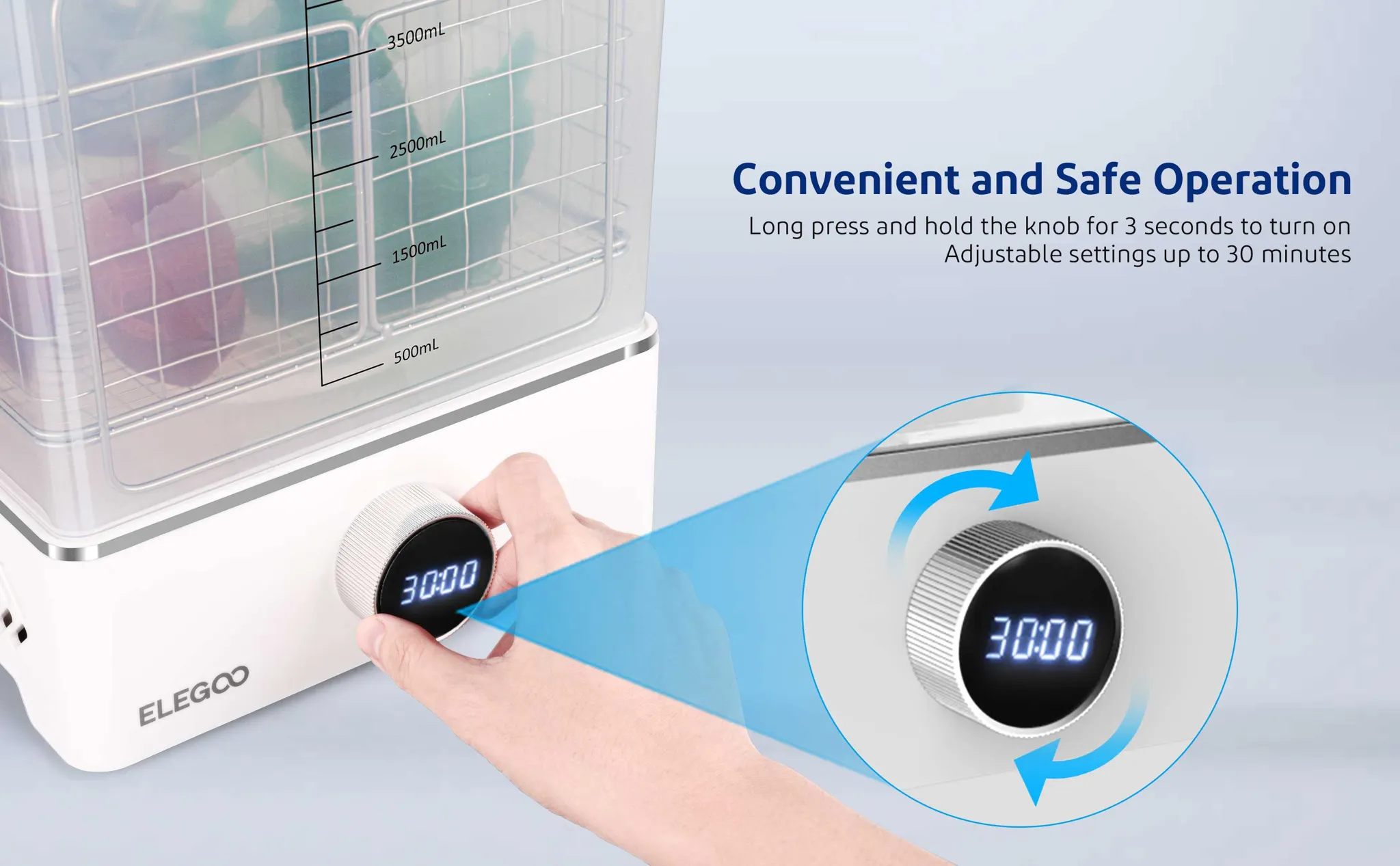 Operating the ELEGOO Mercury XS Bundle is a breeze. With its easy and intuitive operation, a single knob controls the entire process. Simply press and hold to turn on the machine, then rotate the knob to set the desired time for washing or curing. Your models will be ready in no time. The UV cover provides added protection by blocking 99.9% of ultraviolet rays, ensuring the safety of your eyesight during the post-curing process.
Separate Curing And Washing
The ELEGOO Mercury XS Bundle Wash and Cure Machine features a convenient double-connected adapter that enables you to simultaneously perform curing and cleaning tasks. With one adapter dedicated to cleaning and the other to curing, you can save valuable time. Once the washing and curing processes are complete, you'll have smooth and clean parts ready for use right where you need them.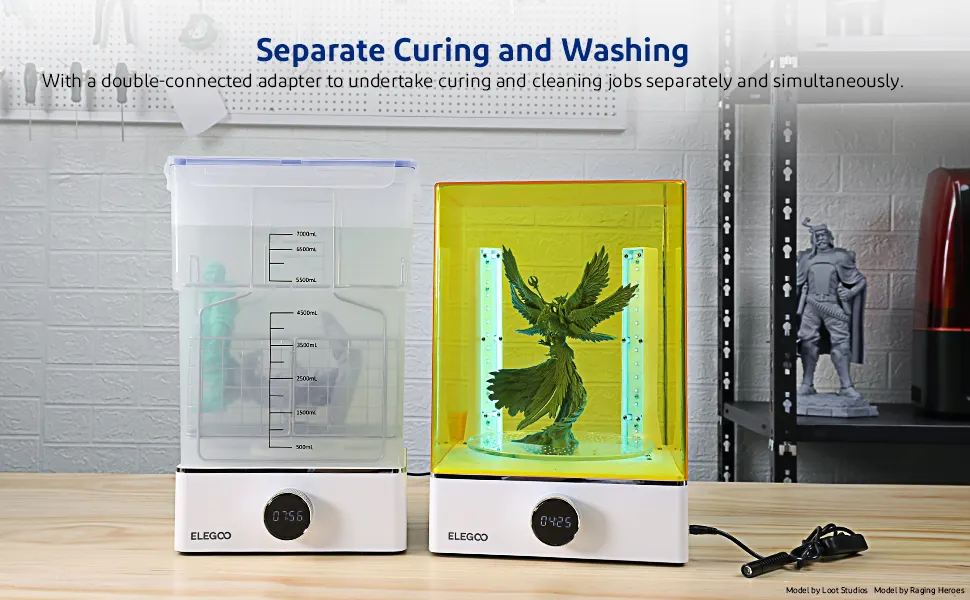 Designed for wide compatibility, the ELEGOO Mercury XS Bundle is directly compatible with ELEGOO Saturn and Mars 3 3D printers. It is also compatible with most similar build volume LCD/DLP/SLA 3D resin printers available in the market, making it a versatile and indispensable accessory for 3D resin print post-processing.
Experience simplicity, professionalism, and efficiency in your workflow with the ELEGOO Mercury XS Bundle.