Illuminate your creative projects with JAMG HE Glow In Dark Photopolymer 3D Printer Resin! This extraordinary resin takes your 3D printing endeavors to a whole new level by offering a stunning glow-in-the-dark effect that is sure to captivate both kids and adults.
Our Dark Glow Resin is not your ordinary printing material; it's a translucent resin designed to emit a mesmerizing luminescent glow when exposed to darkness. Thanks to its proprietary formula, this resin guarantees a long-lasting glow and an extended shelf life, ensuring your creations shine brightly for years to come.
Imagine the possibilities! With the ability to absorb light and re-emit it as a radiant glow in the dark, this resin is perfect for crafting unique and eye-catching creations. Whether you're a hobbyist, a DIY enthusiast, or a professional artist, you'll appreciate the magical touch that this resin adds to your projects.
Features:
Glow in Dark Resin: Craft with confidence knowing that your creations will glow brilliantly in the dark, making them stand out like never before.
High Accuracy: Achieve precise and intricate details in your 3D prints, ensuring your projects look exceptional.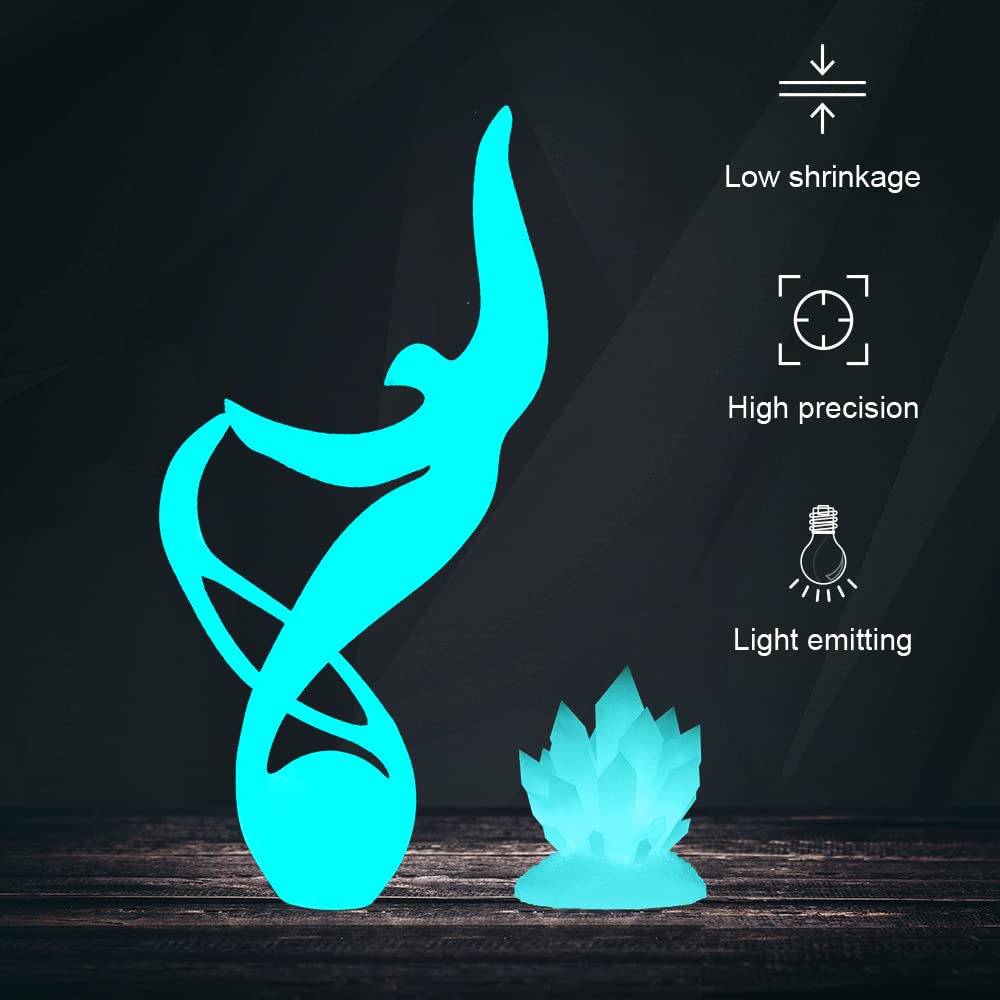 Great Performance: This resin offers outstanding performance, ensuring your prints are of the highest quality.
Customize Color Available: Explore your creativity further by customizing the color of your prints to suit your artistic vision.
Rechargeable with Any Lights: Easily recharge the glow effect by exposing your creations to any light source, ensuring the glow never fades.
Perfect for 3D Printing: Specifically designed for 3D printing, this resin ensures smooth and reliable results.
Versatile Use: Ideal for creating a wide range of items, from toys that come to life at night to captivating decorations that add a touch of magic to any space.
Transform your 3D printing projects into captivating works of art that shine in the dark with JAMG HE Glow In Dark Photopolymer 3D Printer Resin. Order now and let your creativity shine bright!