Experience the next level of 3D printing with the ELEGOO Saturn 2 Resin 3D Printer. Featuring a cutting-edge 10-inch 8K Monochrome LCD screen and advanced technology, this printer delivers exceptional performance and outstanding results. With its larger printing volume, precise details, and user-friendly features, the Saturn 2 is the ultimate choice for professionals and enthusiasts alike.
The 10″ 8K Monochrome LCD screen boasts a remarkable resolution of 7680×4320, providing ultra-fine XY resolution of 28.5 microns. Each layer cures in just 1-3 seconds, ensuring swift and efficient printing. The scratch-resistant tempered glass with 9H hardness enhances light transmission and offers enhanced protection for the screen.
Features:
10″ 8K Monochrome LCD:

Enjoy stunning detail and clarity with the 10-inch 8K Monochrome LCD screen, providing a resolution of 7680×4320 for exceptional 3D models.

43% Larger Printing Volume: With a generous build volume of 219x123x250mm (8.62×4.84×9.84 inches), the ELEGOO Saturn 2 8K enables you to print larger models or multiple smaller models simultaneously. Expand your creative possibilities and save time with this impressive printing capacity.
Fresnel Collimating Light Source: The Saturn 2 8K incorporates a highly efficient Fresnel collimating light source. Equipped with 48 UV LED lights and a specialised FCL system Fresnel lens, it emits a uniform 405 nm wavelength light beam. Enjoy exceptional printing accuracy and achieve smoother surface finishes on your models.
Reliable Printing Performance: The Z-axis of the Saturn 2 8K is designed with dual linear rails and non-slip hexagon socket levelling screws. Experience steady and accurate movement, ensuring remarkable printing performance. The sandblasted surface build plate provides stronger adherence, while the PFA release liner simplifies model removal with reduced release tension.
Odour-Free Printing Environment: Say goodbye to unpleasant odours while printing. The ELEGOO Saturn 2 8K features an activated carbon filter in its air filtration system, effectively absorbing most resin odours. Enjoy a fresh and odour-free printing environment, making your printing experience more comfortable.
Enhanced Heat Dissipation: The Saturn 2 8K is equipped with double heat-conducting copper heat tubes. These tubes enable faster heat transfer and better heat dissipation efficiency, prolonging the service life of the printer. Experience reliable performance and optimal functionality with improved heat management.
User-Friendly Design:

The scratch-resistant tempered glass, user-friendly interface, and easy model removal with the PFA release liner enhance your printing experience.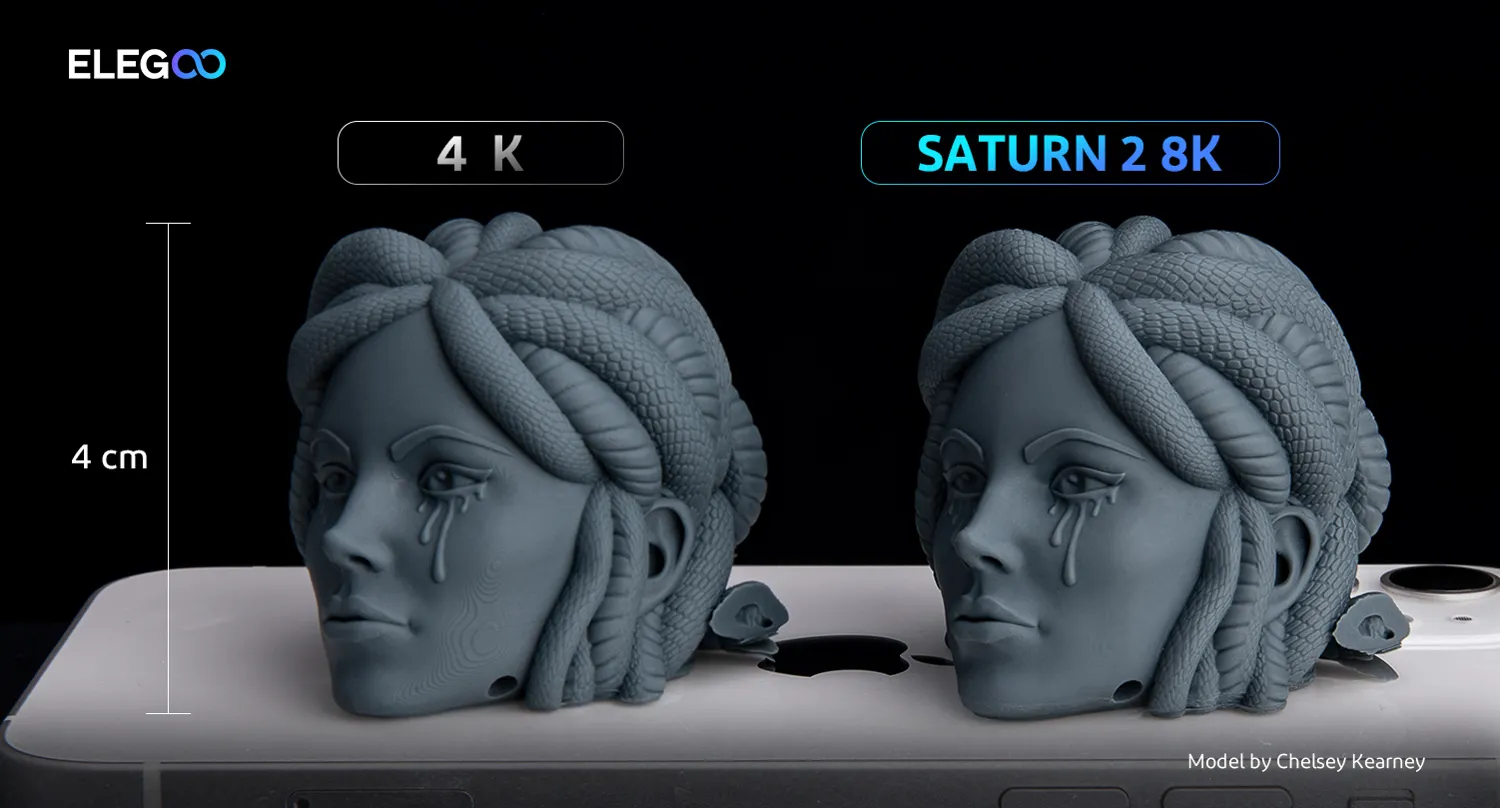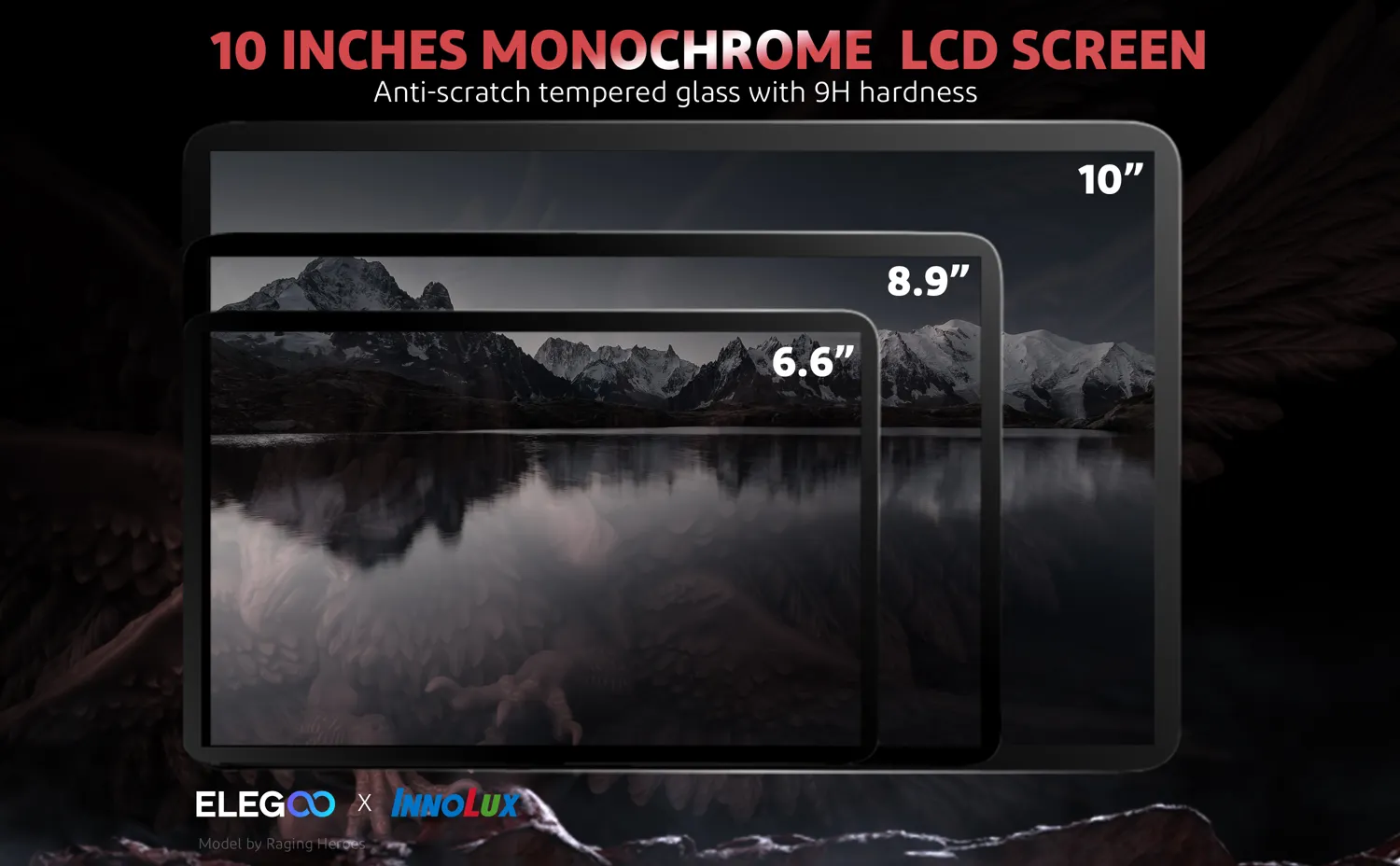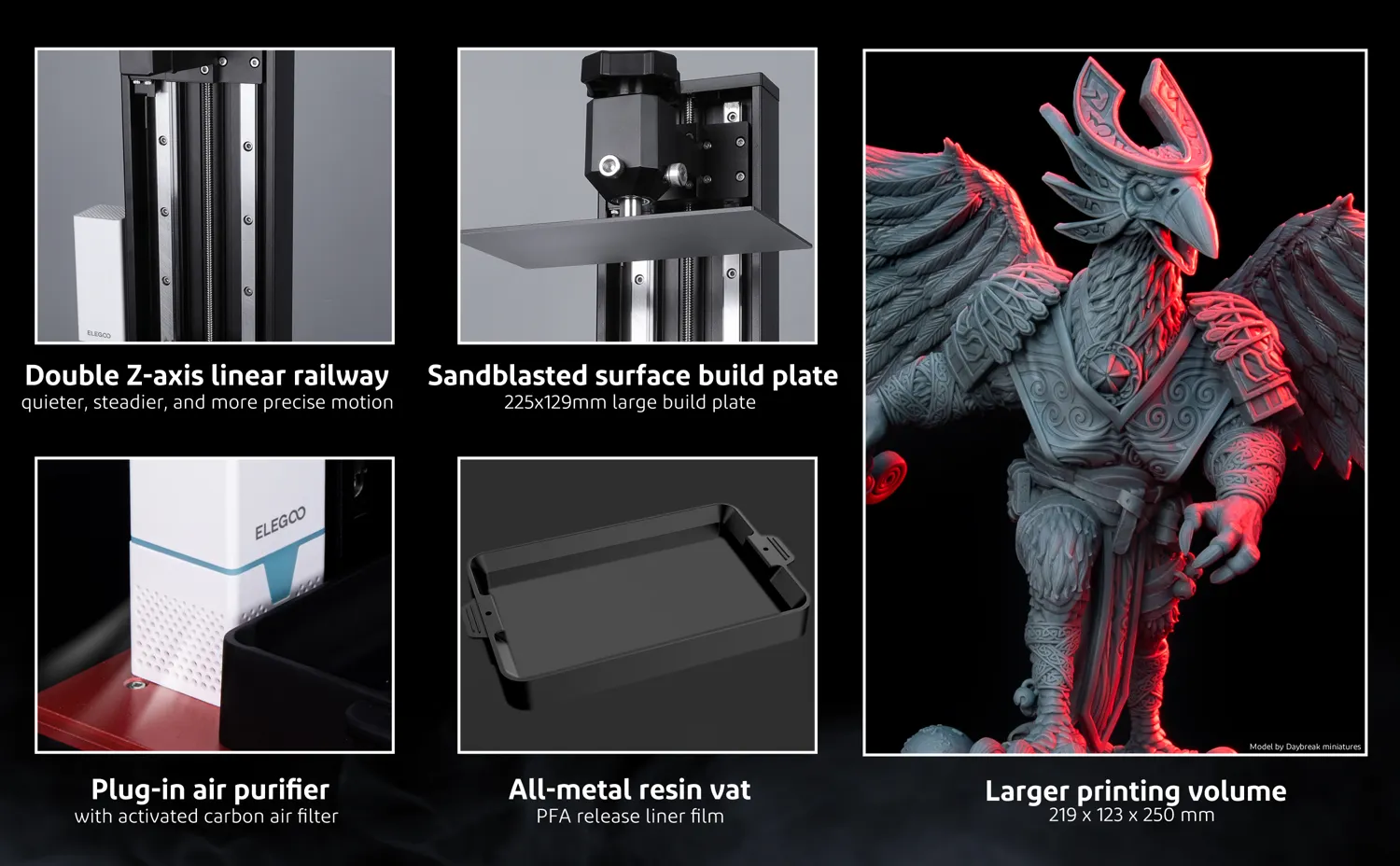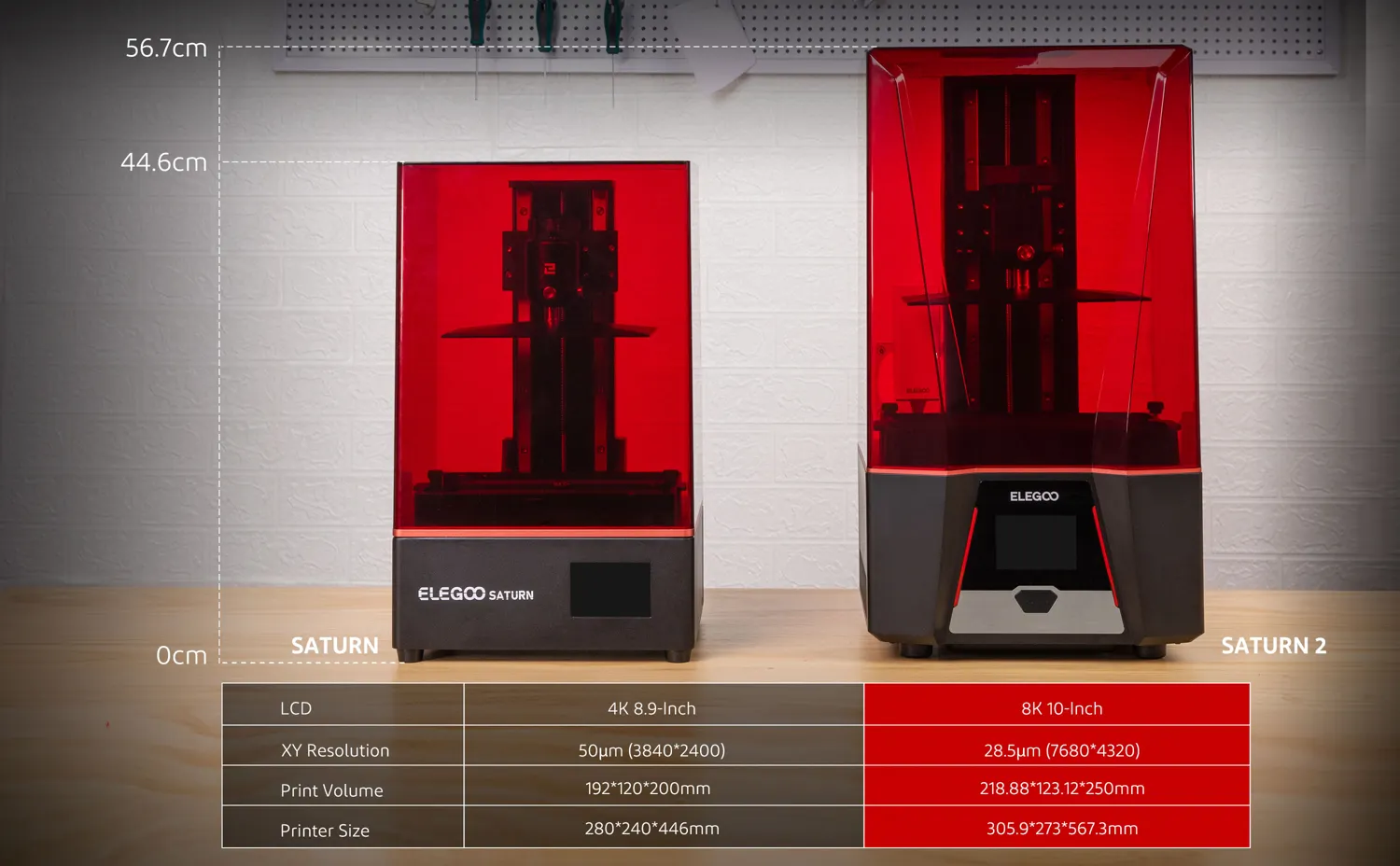 Unlock your creativity and bring your ideas to life with the ELEGOO Saturn 2 Resin 3D Printer. Experience unparalleled precision, a larger printing volume, and an odour-free printing environment. Whether you're a professional designer, engineer, or hobbyist, the Saturn 2 8K is the perfect companion for your 3D printing journey.