Compatible with ELEGOO Mars 4 LCD 3D printer. Film dimensions: 206*146mm; Film thickness: 0.15mm.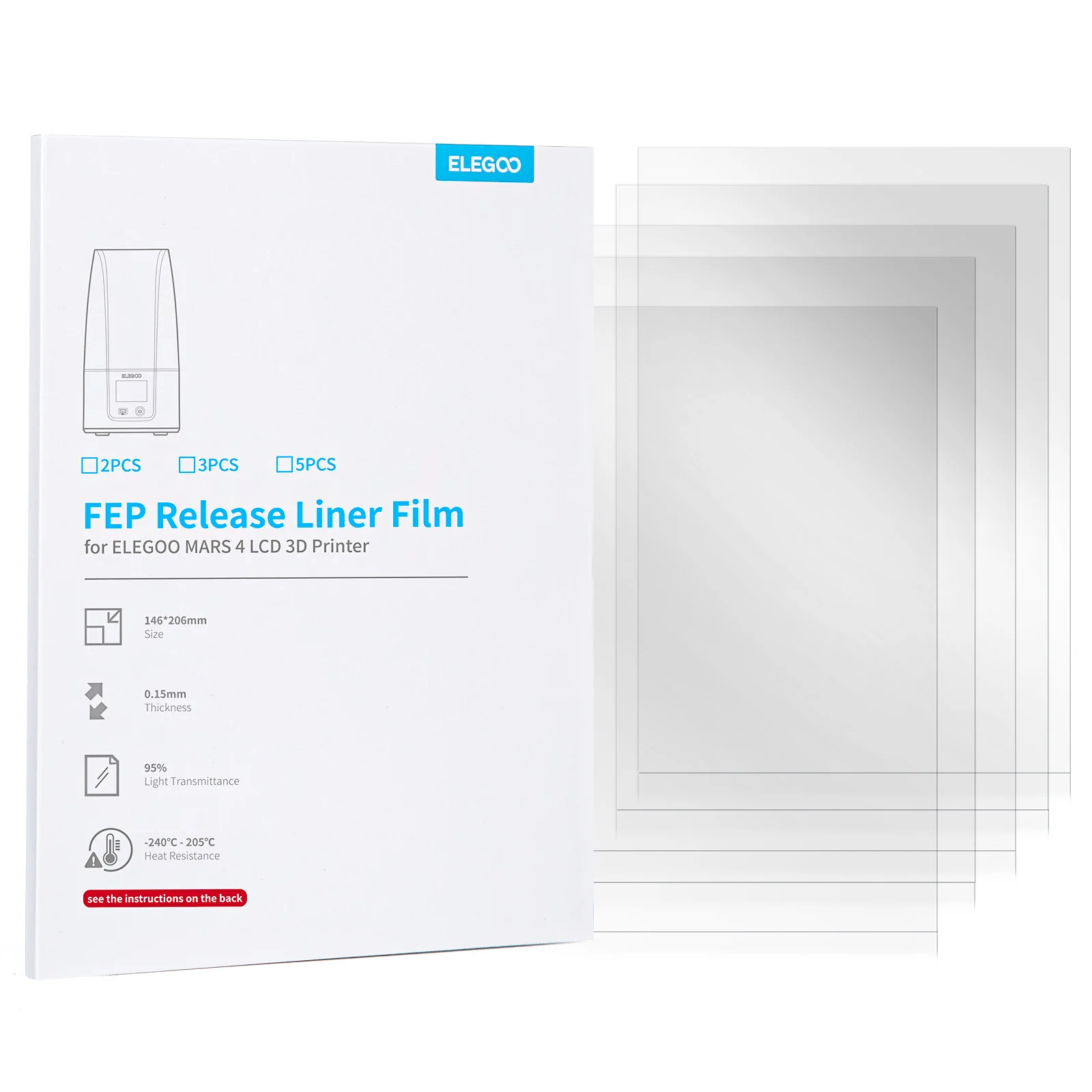 Our FEP release film is wear-resistant, chemically resistant, and has a non-stick surface that prevents the resin from sticking to the film. The release film is also UV stable, ensuring that it does not degrade over time.
Our 3D printer release film has a 95% UV light transmittance, which ensures faster and more accurate curing of the resin. This means that you can produce high-quality 3D printed models in a short time.
Our FEP release film features a smooth surface that is free of wrinkles, scratches, and bubbles. This ensures that the resin adheres to the film evenly, providing a high-quality finish for your 3D models.
Our FEP release film has good release performance, making it easy to remove the models from the release film after printing without damage during the removal process.
Our FEP release film is quick and easy to install, thanks to its perfectly cut design. This means that you can install the release film in no time, without any hassle or time-consuming.