The 7-inch 9K Mono LCD screen is used for ELEGOO Mars 4 resin 3D printer.
Our Mars 4 boasts a 7-inch 9K monochrome LCD screen, which provides a resolution of 8520×4320 and XY axis resolution of 18um, the smallest pixel in the industry. This allows you to print models with extremely fine details and sharp edges, achieving superior quality and precision.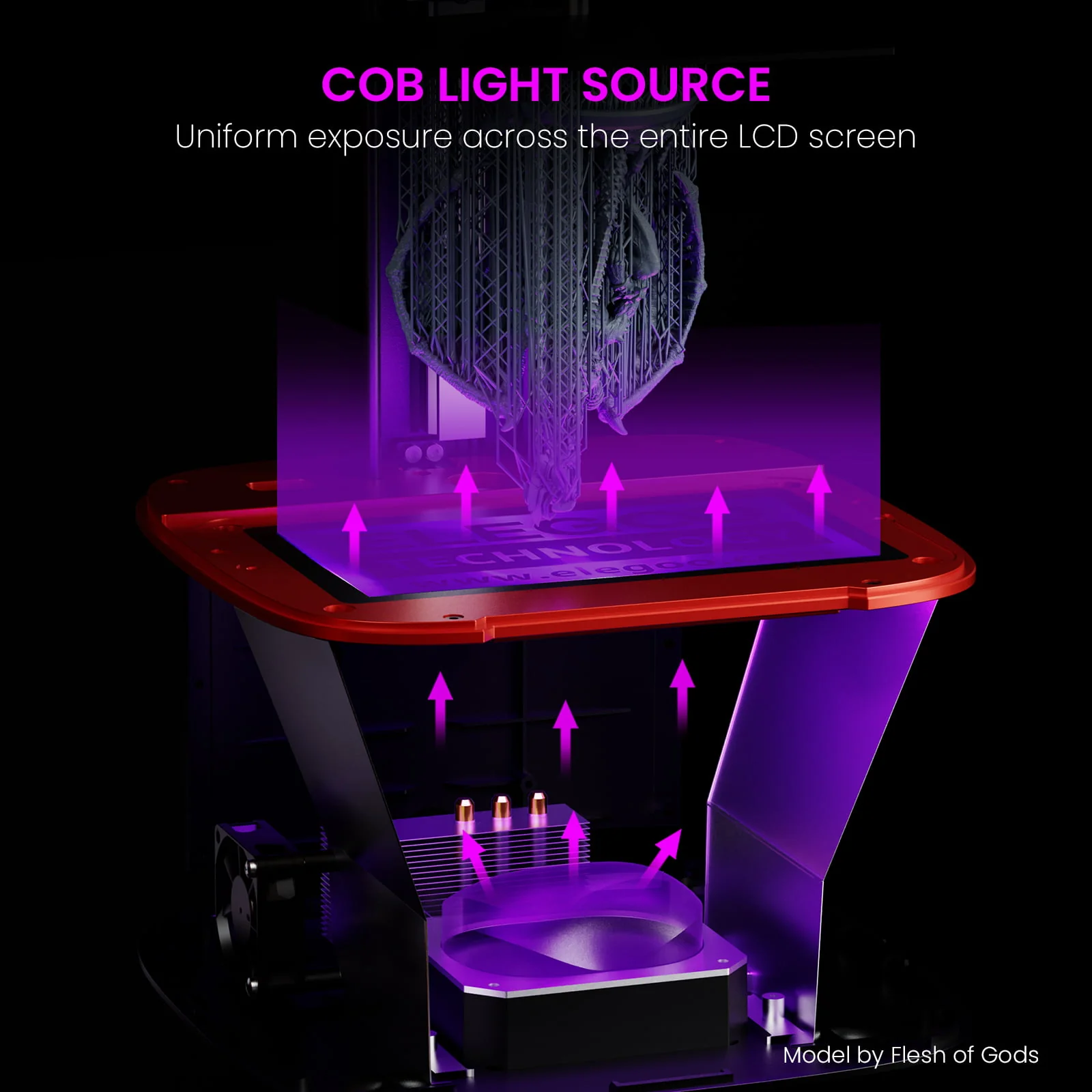 Our 3D Printer Mono LCD Screen has a lifespan of approximately 2000 hours, which is four times longer than traditional RGB LCD screens. This means that you can use our LCD for longer periods without the need for frequent replacement.
Our Mono LCD screen features more stable performance and higher printing efficiency, providing reliability and consistency in every print. This means that you can print more models in less time and less time maintaining your device.
Our Mono LCD screen is easy to assemble, ensuring that you can quickly and easily install it into your 3D printer and start using it. (Please follow the instructions in the manual to install the LCD screen.)