Experience the ultimate precision and versatility with the ELEGOO PHECDA Laser Engraver & Cutter 20W. This cutting-edge machine combines high performance with a range of advanced features, making it the perfect tool for DIY enthusiasts, artists, and professionals alike.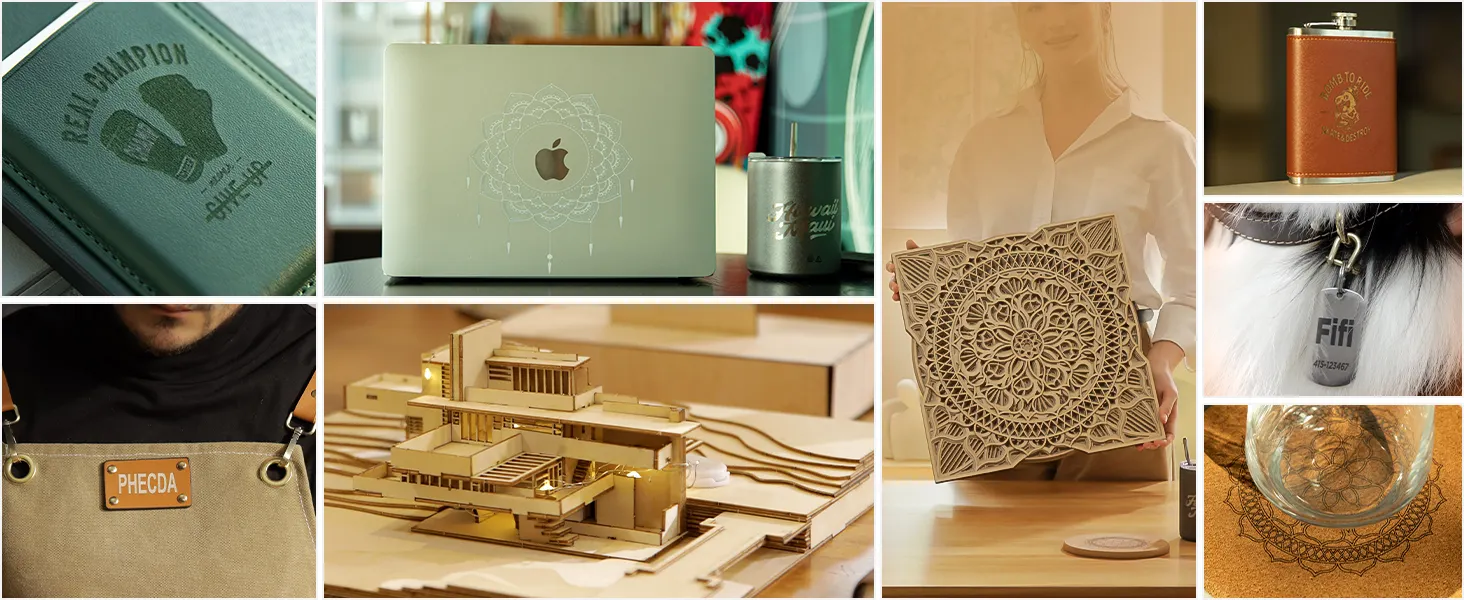 High Precision Engraving & Cutting
With its impressive 10W/20W output power, the ELEGOO PHECDA laser engraver delivers outstanding results. The high energy density and focal spot size of 0.07mm0.13mm (10W: 0.06mm0.06mm) ensure exceptional engraving and cutting speeds of up to 25,000 mm/min without compromising quality. Whether you're working with wood, bamboo, leather, kraft paper, stainless steel, or aluminum, this machine can handle it all.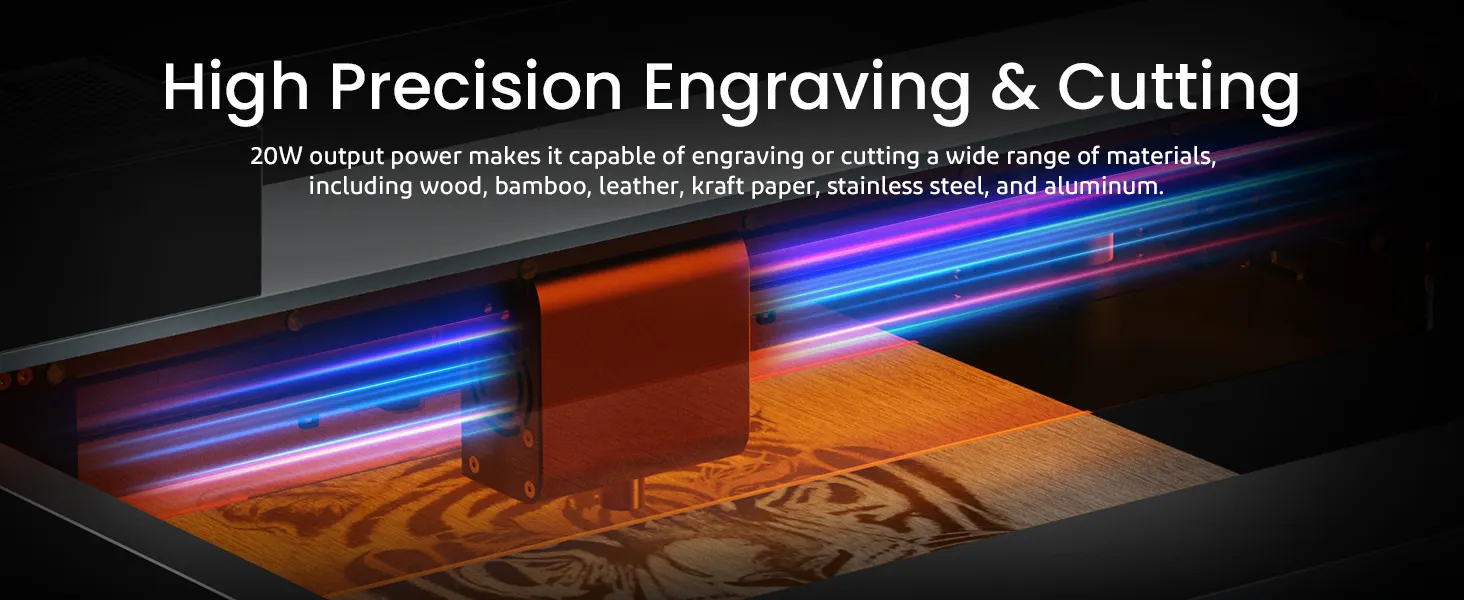 400x400mm Engraving Space
Take on large projects or engrave multiple pieces simultaneously with the generous 400 x 400 mm /15.75×15.75 inches engraving area. The laser head is height-adjustable, allowing you to easily engrave objects of different heights. It also features adjustable risers for added convenience and flexibility.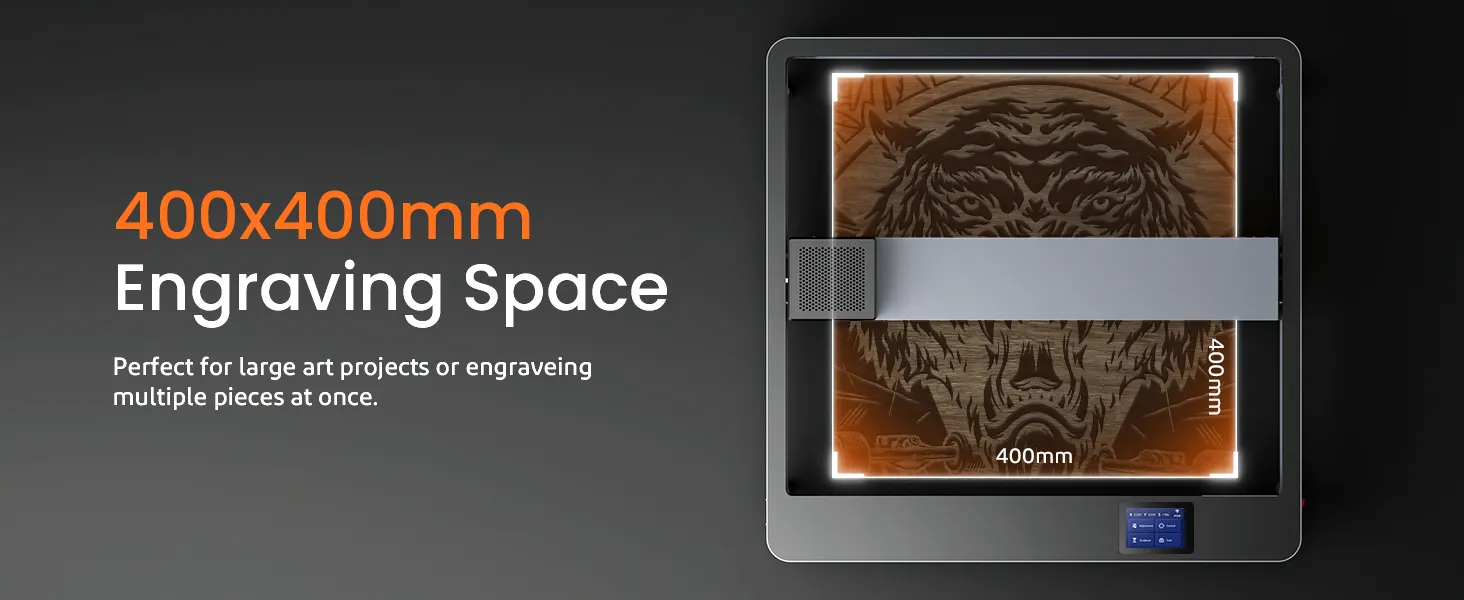 Efficient Filtration System
Safety is a top priority with the ELEGOO PHECDA. The machine is equipped with a smoke filtering exhaust system and dual cooling fans that effectively absorb fumes and dust generated during engraving. The smoke exhaust filter has a detachable cover for easy removal and replacement, ensuring a clean and safe work environment.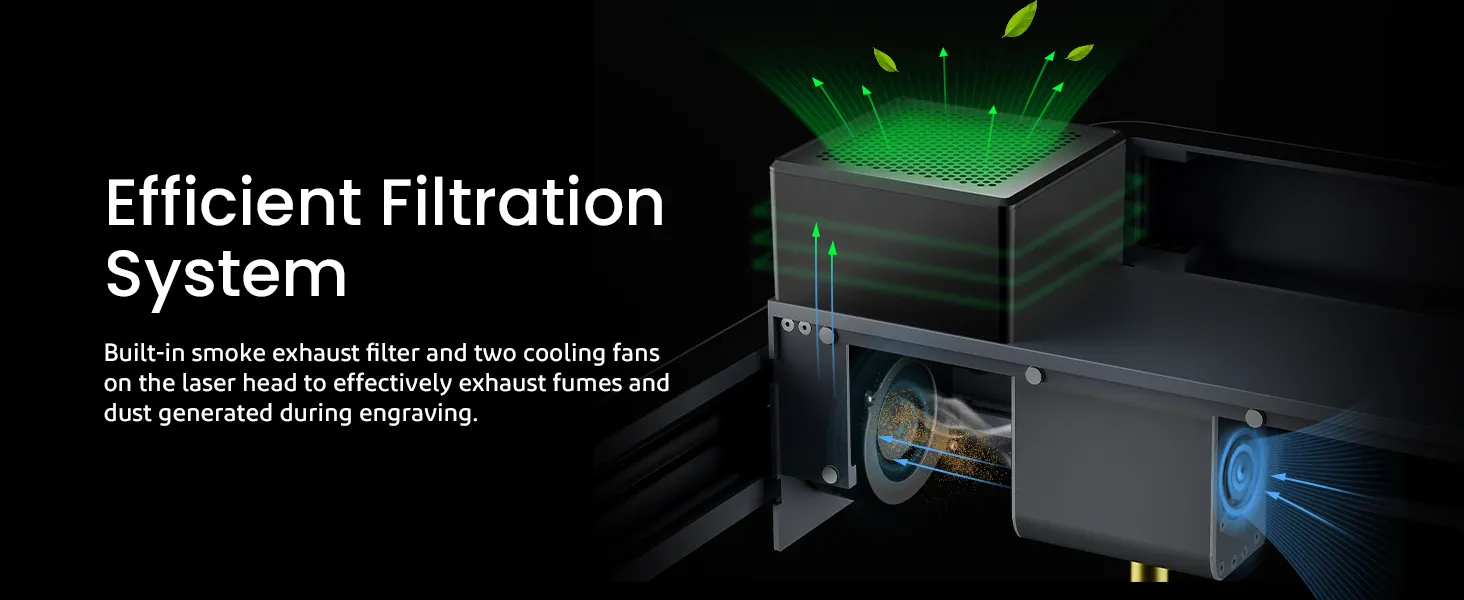 More Practical Features
Enjoy multiple operation methods for seamless control. Use the mobile App for remote WIFI operation and custom engraving, transfer data using a USB cable or TF card, or take advantage of the compatibility with LightBurn and LaserGRBL software for enhanced flexibility.
The PHECDA stands out with its innovative features, including a translucent magnetic shading plate that protects your eyes from harmful UV light. This plate also serves as a laser filtering see-through cover, allowing you to observe the engraving track. Additionally, it acts as a smoke collection device, improving the efficiency of the smoke filter. For your safety, the machine comes with goggles to protect your eyes.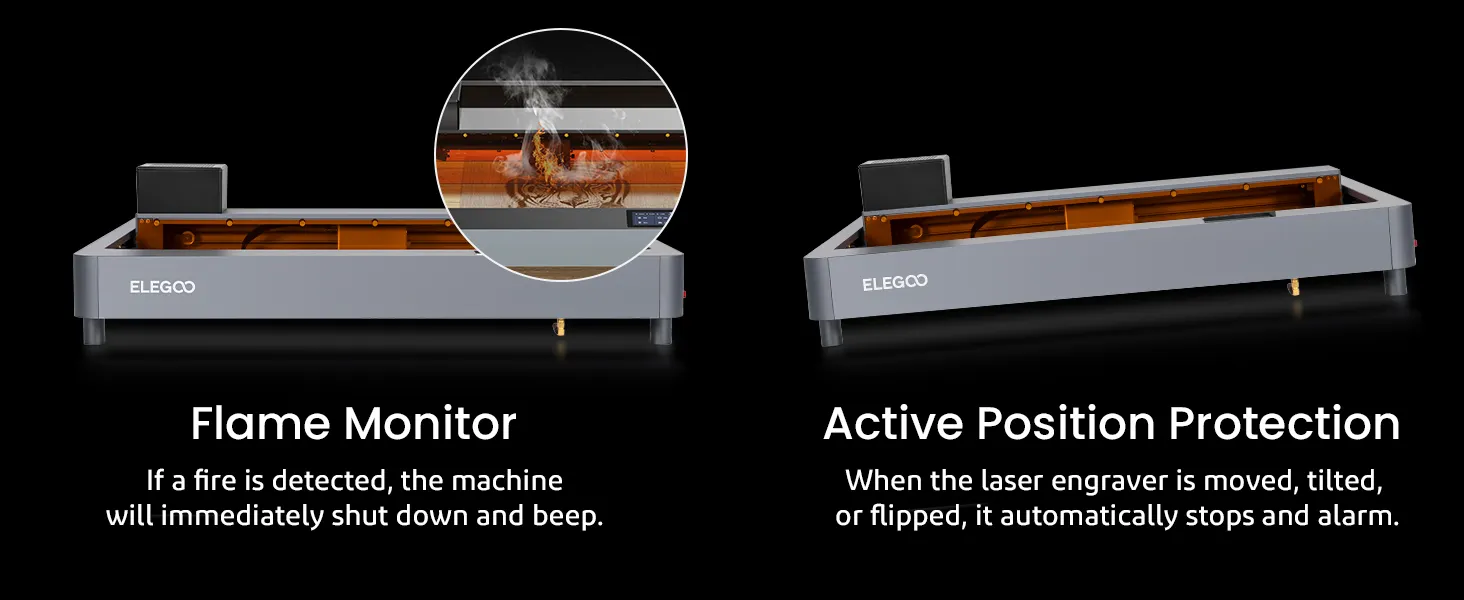 Experience high precision engraving and cutting with the ELEGOO PHECDA Laser Engraver & Cutter 20W. Its stable and quiet movement, durable construction, and unique laser head design make it the ultimate choice for professionals and enthusiasts alike.