The ELEGOO Saturn 3 MSLA 3D Printer combines advanced technology and precision engineering to deliver exceptional results for your 3D printing projects. With its 10-inch 12K mono LCD boasting an impressive resolution of 11520×5120 and an XY resolution of 19×24μm, this printer is capable of producing highly detailed and intricate models with ease. Experience the power of high-quality prints at a remarkable printing speed of up to 70mm/h.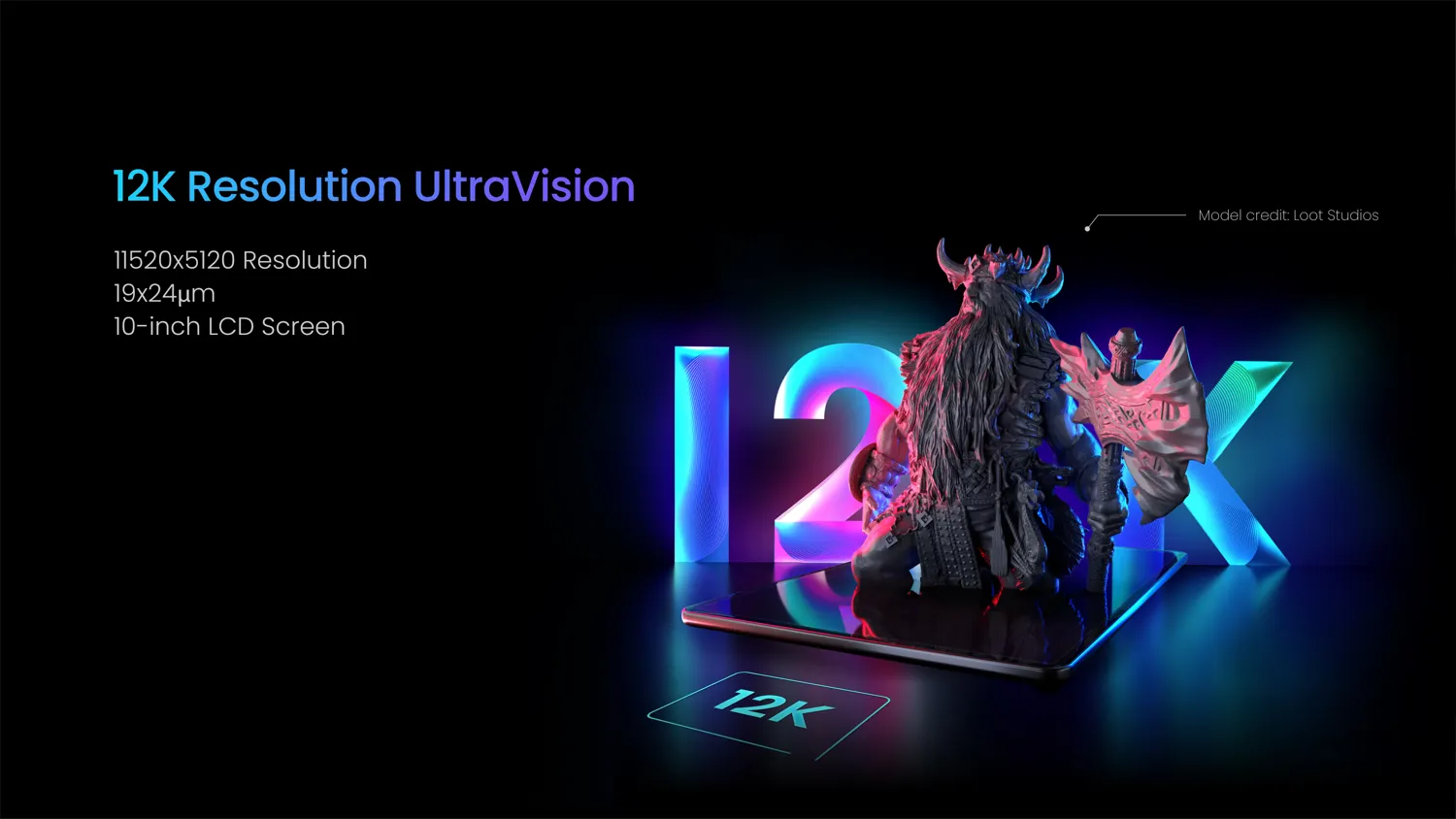 Gorgeous Build Volume
Featuring a generous build volume of 218.88×122.88×250 mm³ (8.62×4.84×9.84 inches), the ELEGOO Saturn 3 offers you the freedom to explore larger models and take on more ambitious projects. Whether you're a professional designer, hobbyist, or enthusiast, this printer provides the flexibility and versatility you need to bring your ideas to life.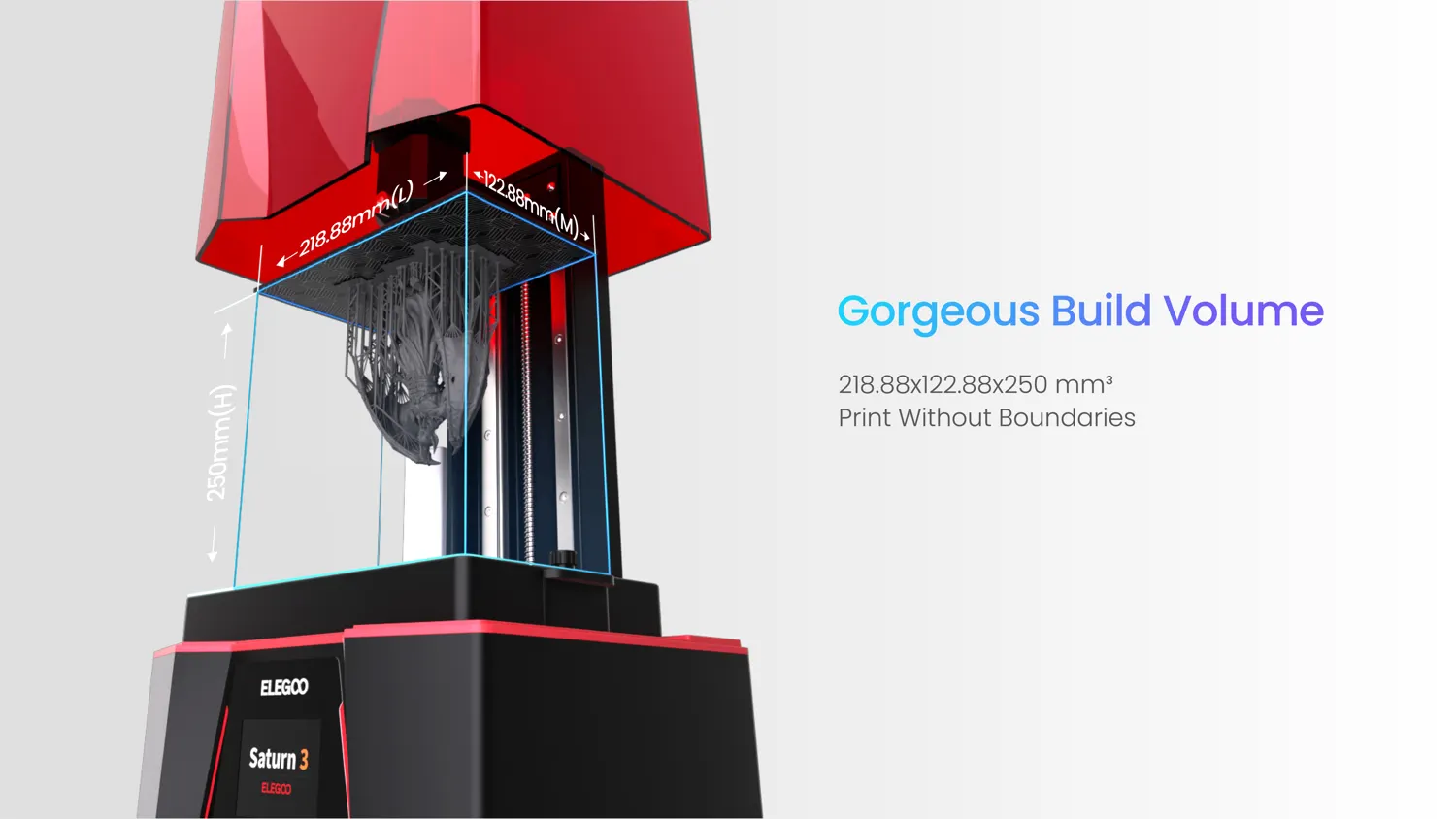 COB + Fresnel Collimating Lens
The ELEGOO Saturn 3 MSLA 3D Printer utilizes a fresnel collimating light source, combining a COB light source and a Fresnel collimating lens. This innovative technology ensures the emission of a uniform light beam with a wavelength of 405nm. With a light angle reaching within 5°, light uniformity over 90%, and a light-scattering coefficient within 0.5%, you can expect highly accurate and consistent prints with exceptional clarity and detail.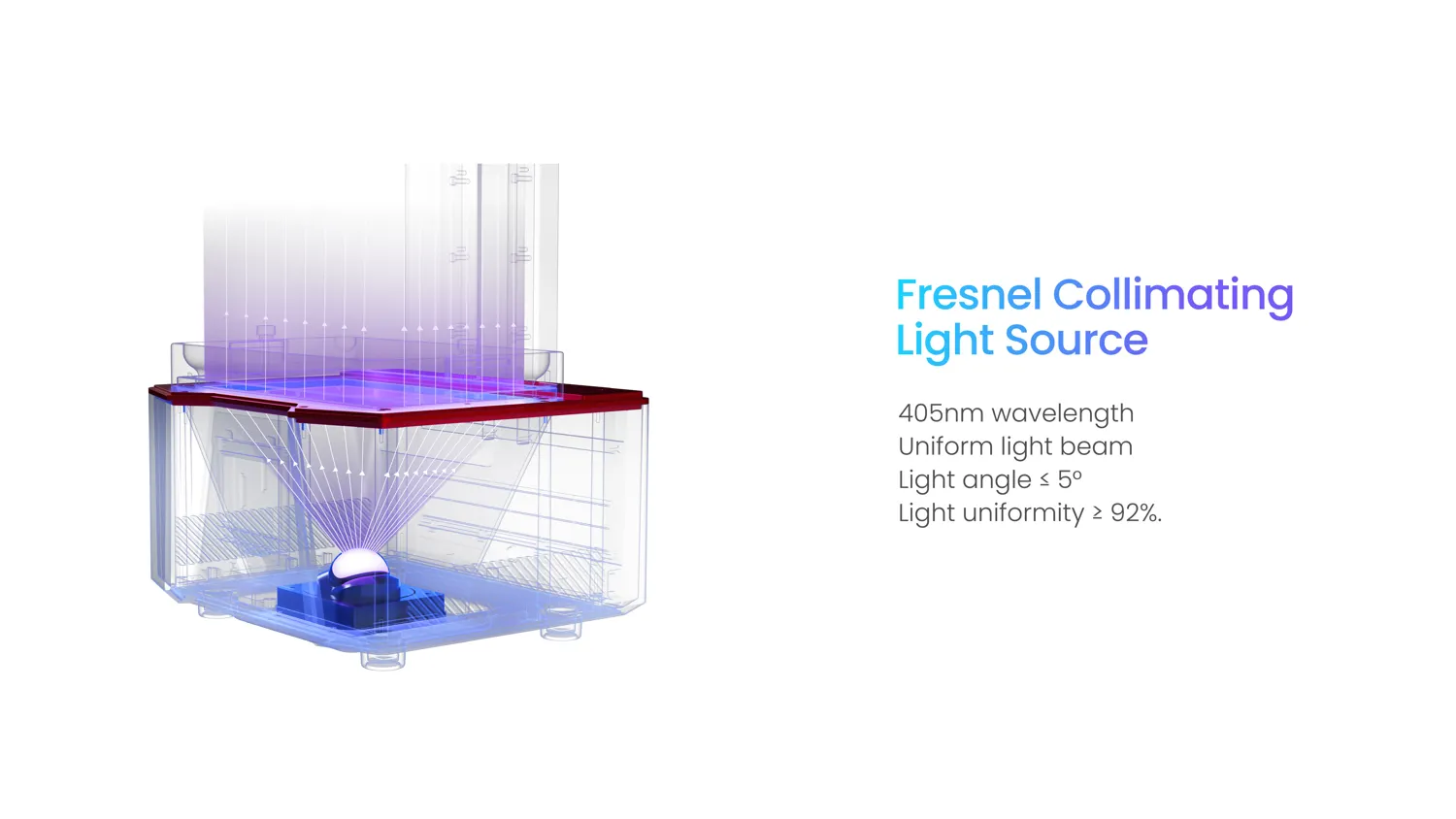 Laser-carved Build Plate
To enhance the printing experience, the ELEGOO Saturn 3 features a laser-carved build plate with excellent adhesion. This ensures that your prints adhere securely to the build plate, resulting in a higher printing success rate and minimizing the risk of print failures.
Voxeldance Tango Software
With the Voxeldance Tango Software, the ELEGOO Saturn 3 offers three printing modes: static mode and dynamic mode, including smooth mode and high-speed mode. This allows you to optimize your printing efficiency and achieve the desired results. Additionally, the printer supports the open-source GOO slice file format, making it compatible with popular third-party slice software like CHITUBOX and Lychee Slicer, providing you with greater flexibility in your workflow.