Discover the cutting-edge capabilities of the ELEGOO Mars 2 Pro MONO LCD 3D Printer. This advanced printer sets a new standard for 3D printing, combining fast printing speeds, exceptional precision, and a range of advanced features. Whether you're a hobbyist, artist, or professional, this printer will elevate your printing projects to new heights.
The Mars 2 Pro MONO LCD 3D Printer features a 6.08-inch monochrome LCD with 2K HD resolution, enabling rapid resin exposure and significantly improving printing efficiency. Experience outstanding prints with enhanced details and precision, thanks to the brand new light source structure that provides even UV light emission. Say goodbye to the limitations of traditional printers and unlock a new world of possibilities with the fascinating 3D printed models.
Built to last, the CNC machined aluminum body of the Mars 2 Pro ensures a formidable and durable machine. The newly-designed sandblasted build plate offers superior adherence during printing, ensuring consistent printing success. Plus, the built-in active carbon system absorbs resin fumes, providing a refreshing and odor-free printing experience.
Operating the Mars 2 Pro is a breeze with its multi-language interface, now supporting 12 different languages. Customers from around the world can now operate the 3D printer conveniently and without barriers. Whether you speak Japanese, Dutch, Korean, French, German, Russian, Italian, Spanish, Turkish, Portuguese, or English, the Mars 2 Pro has you covered.
We stand behind the quality of our product, which is why we provide a 1-year warranty for the entire printer and a 6-month warranty for the 2K LCD (FEP film excluded). Additionally, we include 2 extra FEP films, ensuring you have everything you need to keep printing without interruption.
2K Monochrome LCD: Unleashing Printing Efficiency
The ELEGOO Mars 2 Pro features a 6.08-inch monochrome LCD with a stunning 2K HD resolution. This high-resolution screen ensures exceptional print quality with sharp details and smooth surfaces. Compared to traditional RGB LCD 3D printers, the monochrome LCD of the Mars 2 Pro offers four times longer lifespan and twice the printing speed. This means faster production, improved efficiency, and reduced waiting time, allowing you to bring your ideas to life in record time.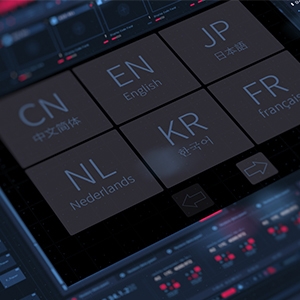 Multi-language Interface: Enhancing User Convenience
In a globalized world, language barriers can hinder technological advancements. However, the ELEGOO Mars 2 Pro breaks down these barriers by providing a multi-language interface. With support for 13 different languages, including Chinese, English, Japanese, Dutch, Korean, French, German, Russian, Italian, Spanish, Turkish, and Portuguese, users from around the world can now operate the printer with ease. This significant improvement in user convenience makes the Mars 2 Pro a truly versatile and accessible tool for creative minds everywhere.
Built-in Active Carbon: Enjoying a Refreshing Printing Experience
One of the standout features of the Mars 2 Pro is its built-in active carbon system. This system, inherited from its predecessor, the Mars Pro, ensures a pleasant printing experience by effectively absorbing resin fumes. By working in tandem with the turbo cooling fan and silicone rubber seal, the active carbon filter eliminates unpleasant odors, allowing you to work in a clean and comfortable environment. Say goodbye to the typical irritant odors associated with resin printing and embrace a refreshing and odor-free experience.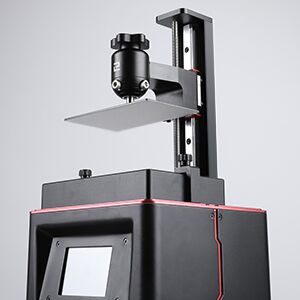 CNC Machined Aluminum: Uncompromising Durability
The Mars 2 Pro boasts a sturdy construction with CNC machined aluminum components. From the build platform to the resin vat, every part is meticulously crafted to ensure high durability and a solid build quality. This robustness allows the Mars 2 Pro to perform flawlessly, print after print, delivering consistent and reliable results. Whether you're a professional designer or a hobbyist, this 3D printer will be your trusted workhorse, ready to tackle any project with unwavering precision.
COB UV LED Light Source: Perfecting Printing Precision
The Mars 2 Pro utilizes a COB UV LED light source, a remarkable upgrade that revolutionizes the printing process. This light source offers excellent heat dissipation performance, ensuring a stable printing environment. With high luminous maintenance and uniform light emission, the COB UV LED guarantees consistent exposure throughout the printing process, resulting in impeccable detail and flawless prints. Bid farewell to uneven spots or subpar quality and embrace the perfection brought forth by the COB UV LED light source.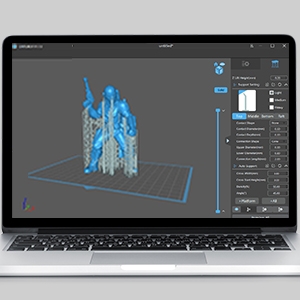 Chitu Box Slicer: Streamlining the Printing Process
To streamline the workflow and enhance user experience, the Mars 2 Pro is compatible with the Chitu Box slicer software. Chitu Box simplifies the process of preparing your 3D models for printing, from slicing the .stl files to adding supports. The software's latest 8-times anti-aliasing function ensures smooth and refined printing surfaces. With Chitu Box, you can effortlessly optimize your designs and achieve exceptional results without the hassle of complex configurations. Let creativity flow as Chitu Box empowers you to bring your imagination to life.
Finish Kit Includes:
Resin Tank * 1
Build Platform * 1
Metal Scraper * 1
Plastic Scraper * 1
User Instruction * 1
Glove * 3
Funnel * 10
UL Adapter * 1
U Disk(2 GB) * 1
Backup Screws * 1
Sillicone rubber seal*1