The ELEGOO Neptune 3 Pro is a highly capable 3D printer that combines advanced features with user-friendly design for an exceptional printing experience. With a generous printing size of 225mm x 225mm x 280mm, it caters to the needs of most users, allowing them to create large and intricate models with ease.
One standout feature of the Neptune 3 Pro is its silent stepper motors driven by an STM32 motherboard. These motors ensure smooth and precise movement during printing while significantly reducing operational noise to as low as 47-48dB. This quiet operation creates a more pleasant working environment, especially for those using the printer in close proximity.
The printer's dual-gear direct extruder is made of SUS303 high-quality stainless steel and boasts a 3:1 reduction ratio. This design enables stronger extrusion force, resulting in smoother filament feeding and more stable and accurate printing. Unlike Bowden extruders, the Neptune 3 Pro's direct extruder minimizes common issues like nozzle clogging and under-extrusion, leading to superior print quality. Additionally, the printer supports various filaments such as PLA, TPU, PETG, and ABS, offering users versatility in material choice.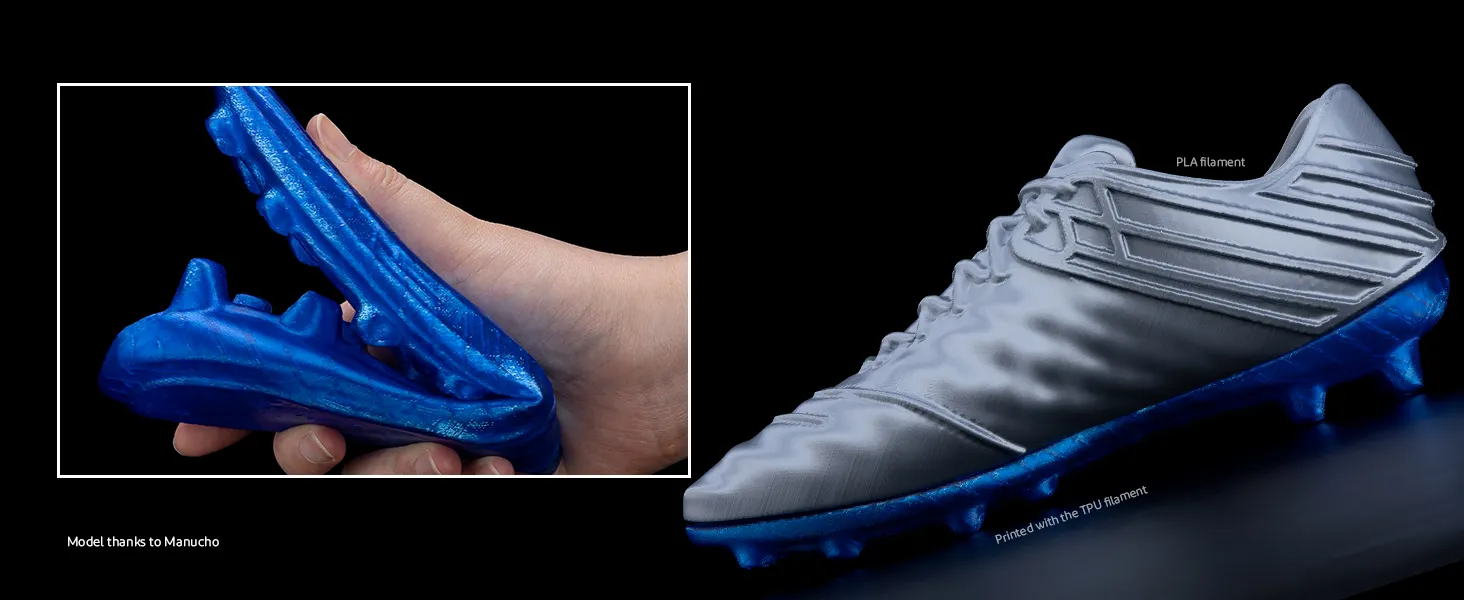 The Neptune 3 Pro comes with a comprehensive nozzle kit that includes a TC4 titanium alloy throat pipe, an aluminum alloy flat heat sink structure, and a brass nozzle. These components work in harmony to ensure optimal heat dissipation, reducing the likelihood of nozzle clogging. The inclusion of fans on both sides of the print head facilitates rapid cooling of printed layers, resulting in enhanced model details and improved overhang printing capability.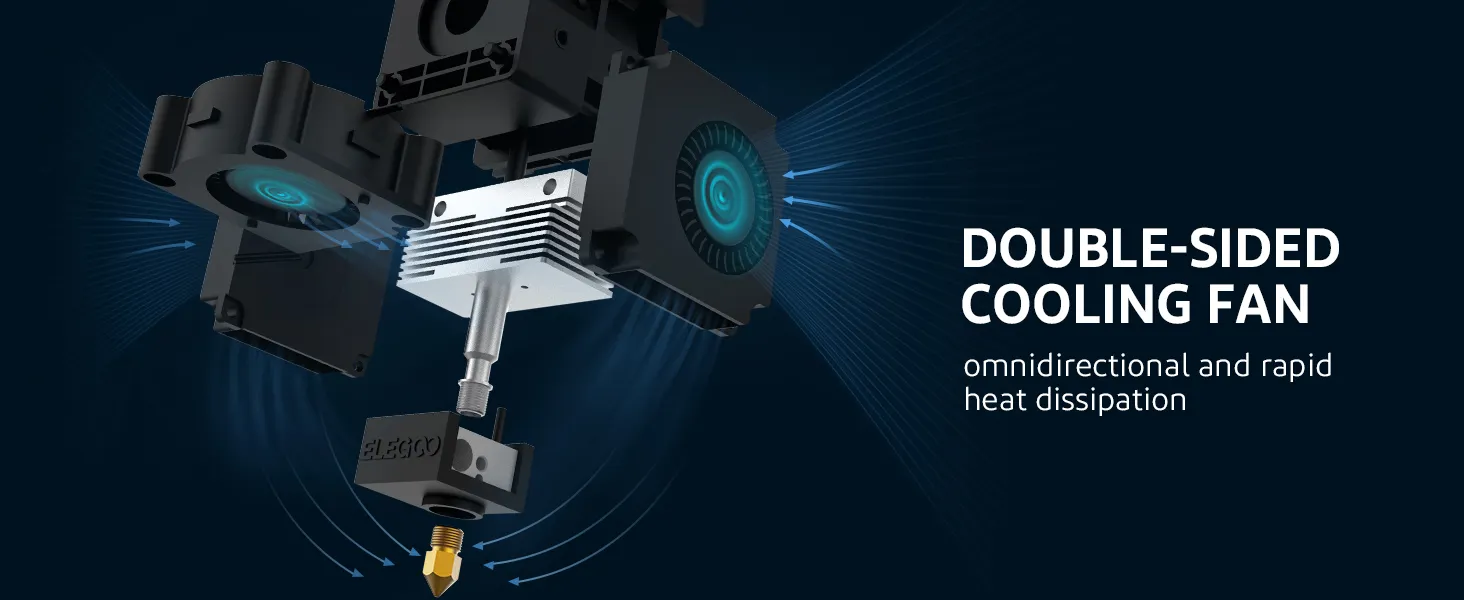 To further enhance user convenience, the Neptune 3 Pro features intelligent features that streamline the printing process. Auto mesh bed leveling utilizes a non-contact high precision sensor to scan 36 points on the hotbed in real-time. This data is then used to adjust the Z-axis height, compensating for any irregularities or unevenness on the printing platform. This feature guarantees a level printing surface and eliminates the need for manual bed leveling (applicable to metal printing platforms).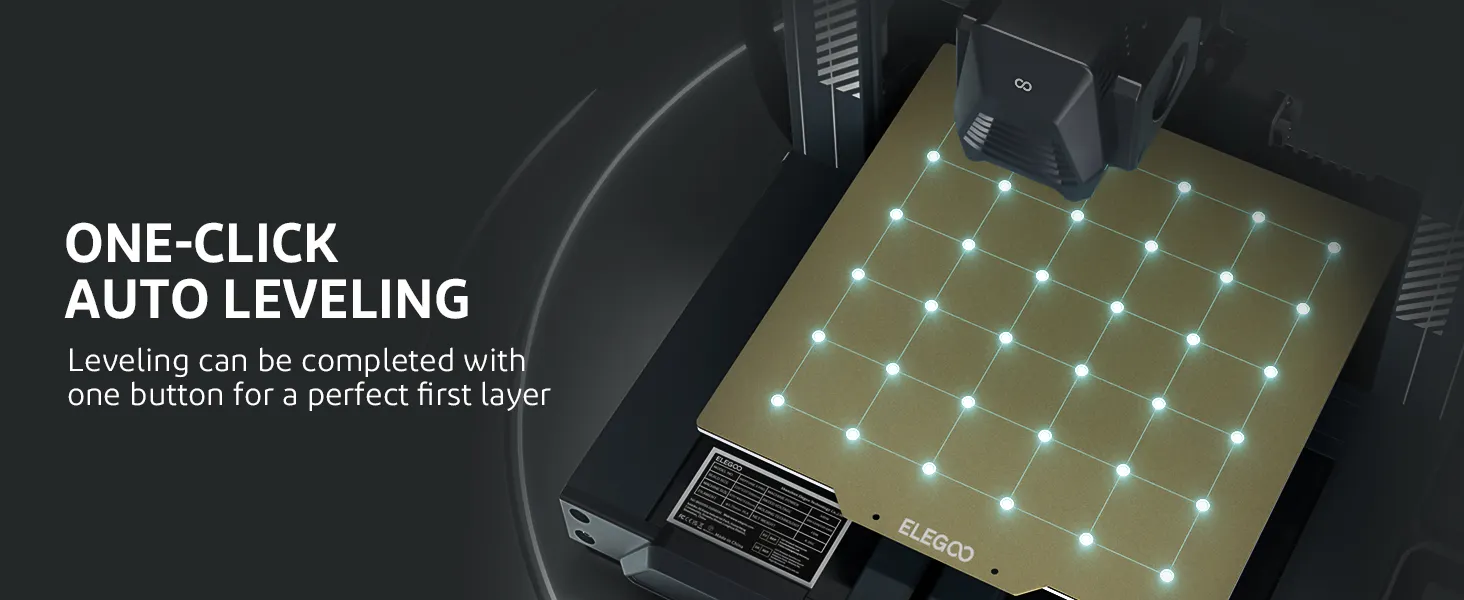 The printer also incorporates intelligent fan control, where all fans automatically stop working when the temperature drops below 50°C. This not only extends the lifespan of the fans but also reduces overall noise output and conserves power.
In the event of interruptions such as filament depletion, filament breakage, or power outages, the Neptune 3 Pro offers smart resume printing functionality. It will automatically pause the print job, allowing users to address the issue, and then resume printing seamlessly once the problem has been resolved. This feature saves time and material, ensuring uninterrupted progress in printing projects.
Stability is a key aspect of the Neptune 3 Pro's design. The Z-axis utilizes dual synchronized lead screws and dual-motor drive, resulting in stable movement of the print head and higher printing accuracy. This configuration eliminates the potential for printing deviations caused by a single Z-axis lead screw motor. Furthermore, the 4-wheel V-guide rail pulley, made of durable POM material, ensures smooth and reliable movement, reducing noise and extending the printer's service life.
Ease of use is paramount with the Neptune 3 Pro. The PEI magnetic platform features a special coating and a spring steel sheet that provides excellent adhesion and prevents warping, making it effortless to remove completed prints by simply bending the steel sheet. The printer's 4.3-inch removable capacitive touch screen offers intuitive operation, allowing users to control the printer with ease. It also includes a built-in print model preview function, enabling users to inspect the model image before printing and monitor the progress during printing. Additionally, the high-power 250W hotbed heats up rapidly, reaching a temperature of 100°C quickly, allowing users to start printing promptly.