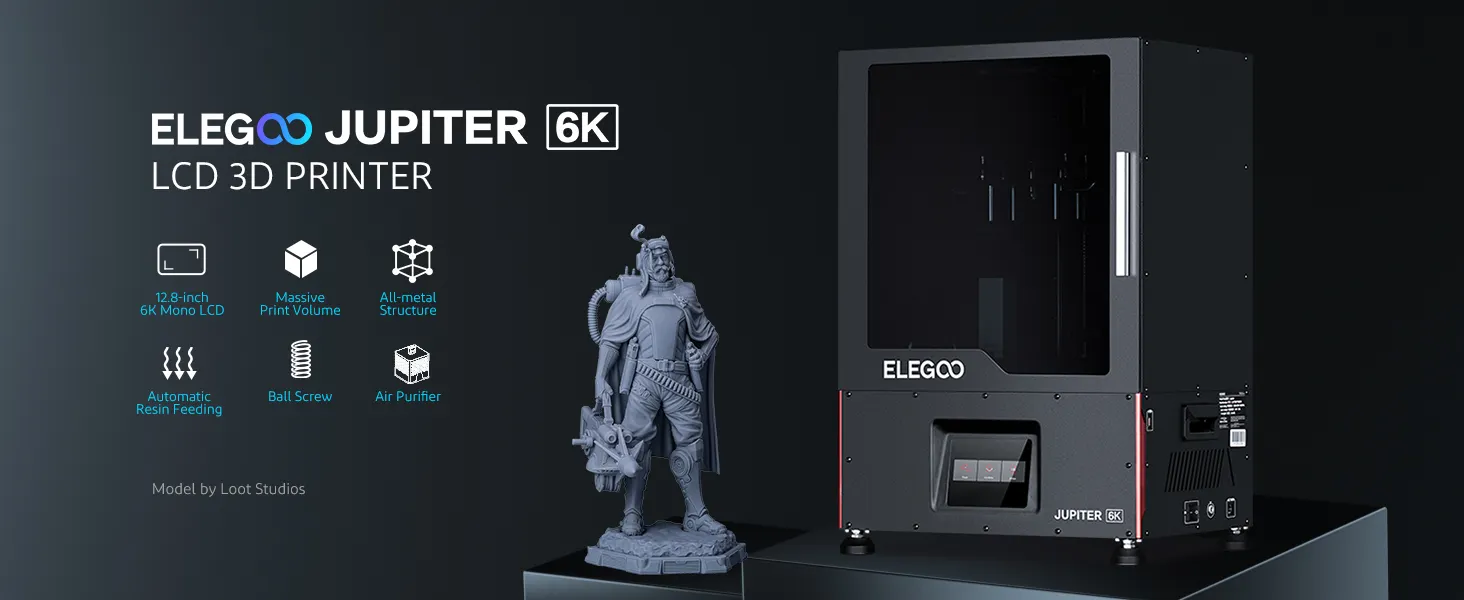 Introducing the ELEGOO Jupiter 6K Resin Printer, a cutting-edge device that unlocks exceptional precision and quality for your 3D printing needs. With its advanced features and unmatched reliability, this printer is designed to elevate your printing experience to new heights.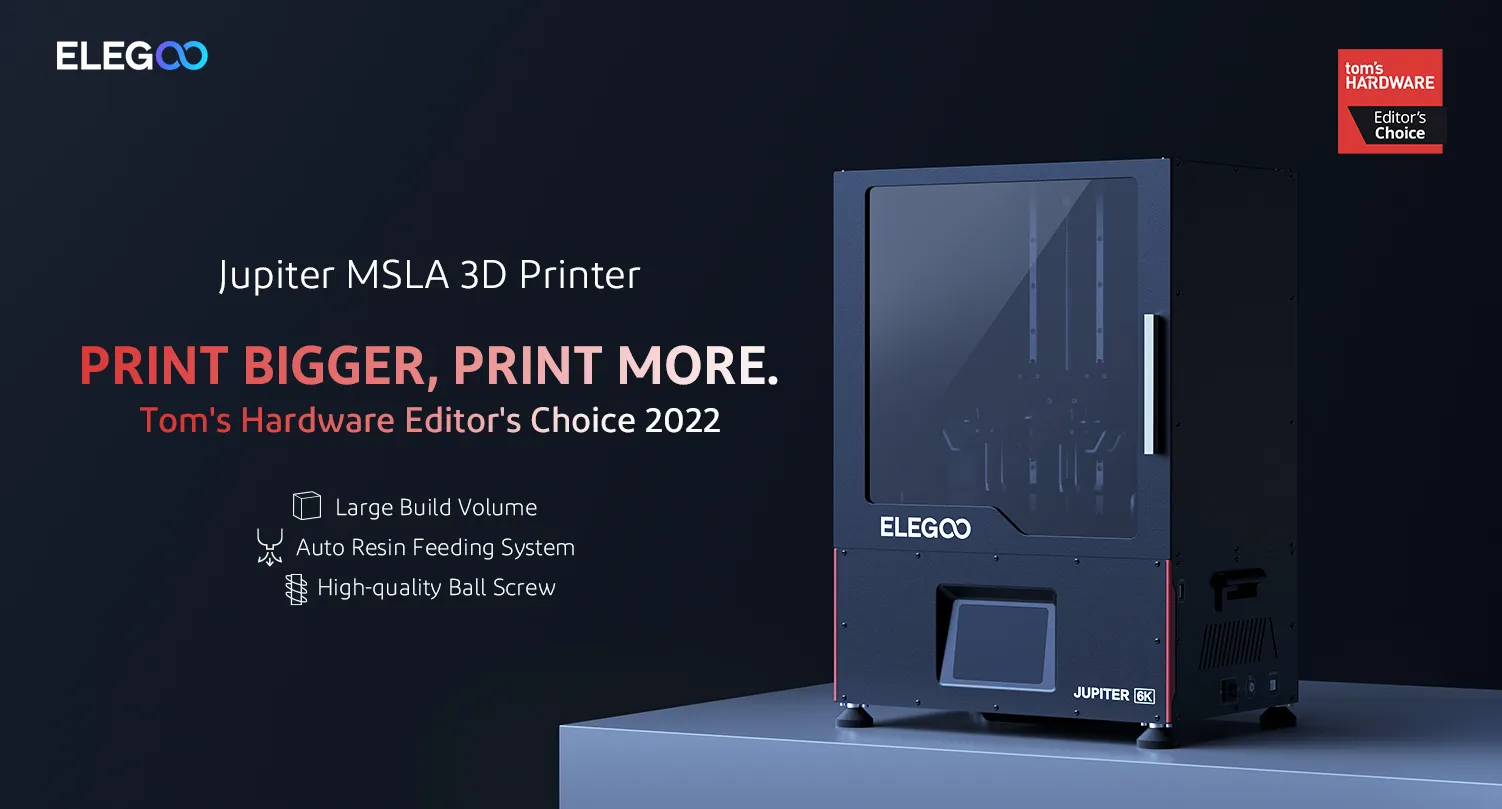 Featuring a 12.8″ 6K LCD screen, the ELEGOO Jupiter 6K offers unparalleled resolution, allowing you to dive into a world of intricate details and produce models of exceptional quality. Say goodbye to limitations and unleash your creativity with a level of resolution that surpasses traditional resin printers like the Saturn S.
Durability is key, and the ELEGOO Jupiter 6K is built to withstand the test of time. Its robust all-metal structure ensures that it remains strong and sturdy throughout countless printing sessions. No need to worry about scratches or wear and tear, as this printer's high-strength metal composition is resistant to aging and damage, providing you with a long-lasting investment.
Navigating the printer is a breeze, thanks to its 5.0″ capacitive touch screen. With a responsive and intuitive interface, you can effortlessly control and monitor your prints with ease. The user-friendly design ensures that you can focus on your creativity without any delays or freezing, making the printing process seamless and enjoyable.
When it comes to resin management, the ELEGOO Jupiter 6K excels. Its well-designed automatic resin tank feeding inlet ensures a continuous and reliable resin supply throughout your printing process. Say goodbye to interruptions and enjoy a hassle-free experience, as this printer takes care of resin backup whenever it's needed, allowing you to focus on bringing your designs to life.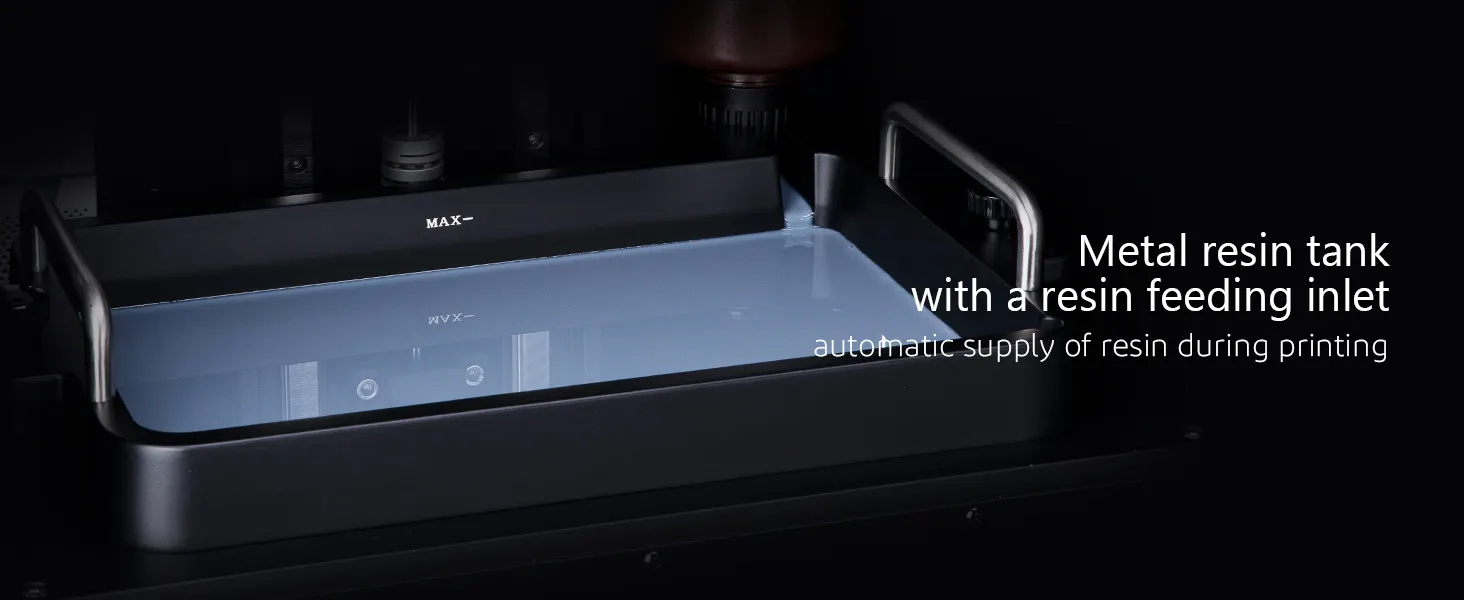 Not only does the ELEGOO Jupiter 6K deliver exceptional performance, but it also ensures a quiet and smooth printing process. With its high-quality ball screw on the Z-axis, the printer operates silently and efficiently, providing you with a noise-free environment to work in. Experience the satisfaction of precise and reliable printing, without any disturbances.
To enhance your printing experience, the ELEGOO Jupiter 6K features a powerful internal COB light source. This ensures high light utilization and power, resulting in better print results. The integrated LED with uniform light distribution guarantees consistent and impressive prints, showcasing your designs with stunning clarity and accuracy.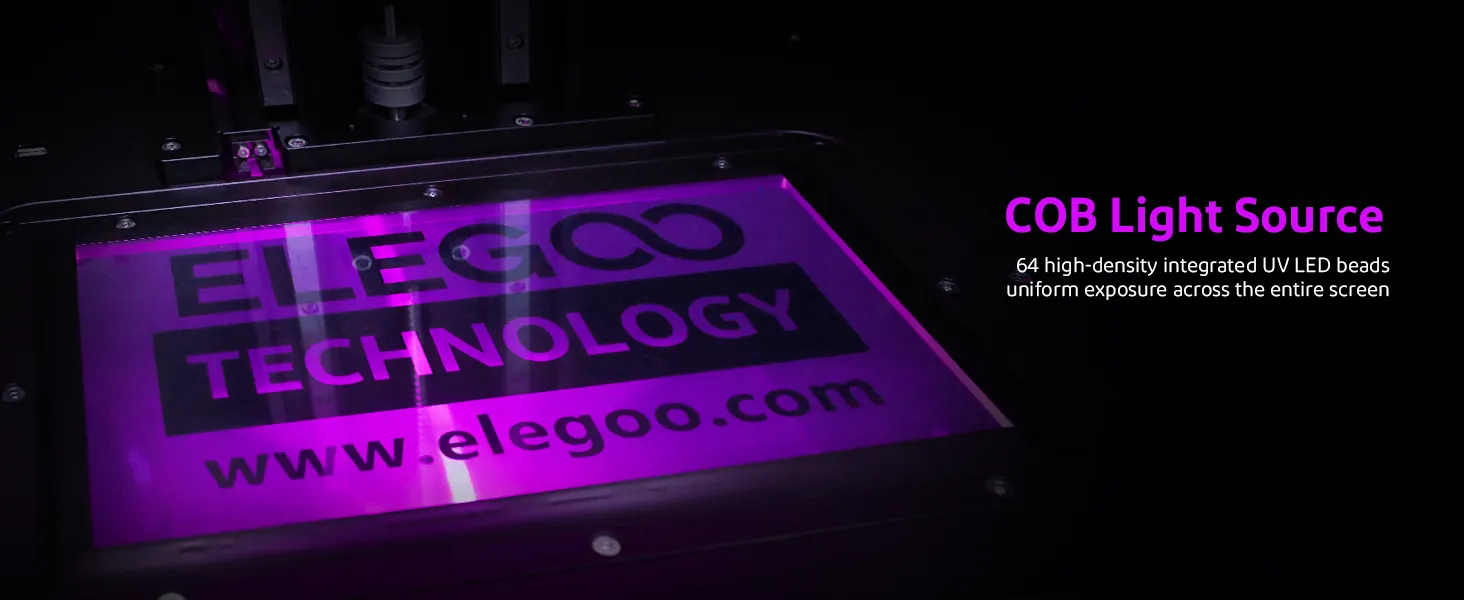 We care about your well-being, which is why the ELEGOO Jupiter 6K is equipped with a built-in mini air purifier. The activated carbon in the purifier effectively absorbs and filters any irritant resin odors, providing a fresh and safe user experience. Focus on your creations without any distractions or discomfort.
As a bonus, along with the ELEGOO Jupiter 6K, you'll receive a free one-year CHITUBOX Pro license (Reg. $169). This professional slicer supports mainstream CAD file formats and is compatible with CHITUBOX Basic and other third-party slicers, giving you the flexibility to choose the slicing software that suits your needs.
With our one-year warranty and commitment to quality and fast customer service, you can purchase the ELEGOO Jupiter 6K with confidence. We stand behind our product and are here to support you every step of the way.
Experience a new level of precision, reliability, and quality with the ELEGOO Jupiter 6K Resin Printer. Unleash your creativity, elevate your printing projects, and embark on a journey of limitless possibilities.