Discover the exceptional capabilities of the ELEGOO Neptune 3 Max Printer, a cutting-edge 3D printing solution designed to elevate your creative endeavours. With its advanced features and superior performance, this printer offers an unparalleled printing experience.
Potent Extrusion & Efficient Heat Dissipation
The ELEGOO Neptune 3 Max features a Dual-Gear Direct Extruder, equipped with gears made of SUS303 stainless steel. This innovative extruder boasts an adjustable extrusion force and a 3:1 reduction ratio, ensuring smoother filament feeding and precise printing. Say goodbye to nozzle clogging and gear jumping issues. Whether you're printing PLA, PETG, ABS, or flexible filaments like TPU, this printer delivers outstanding results.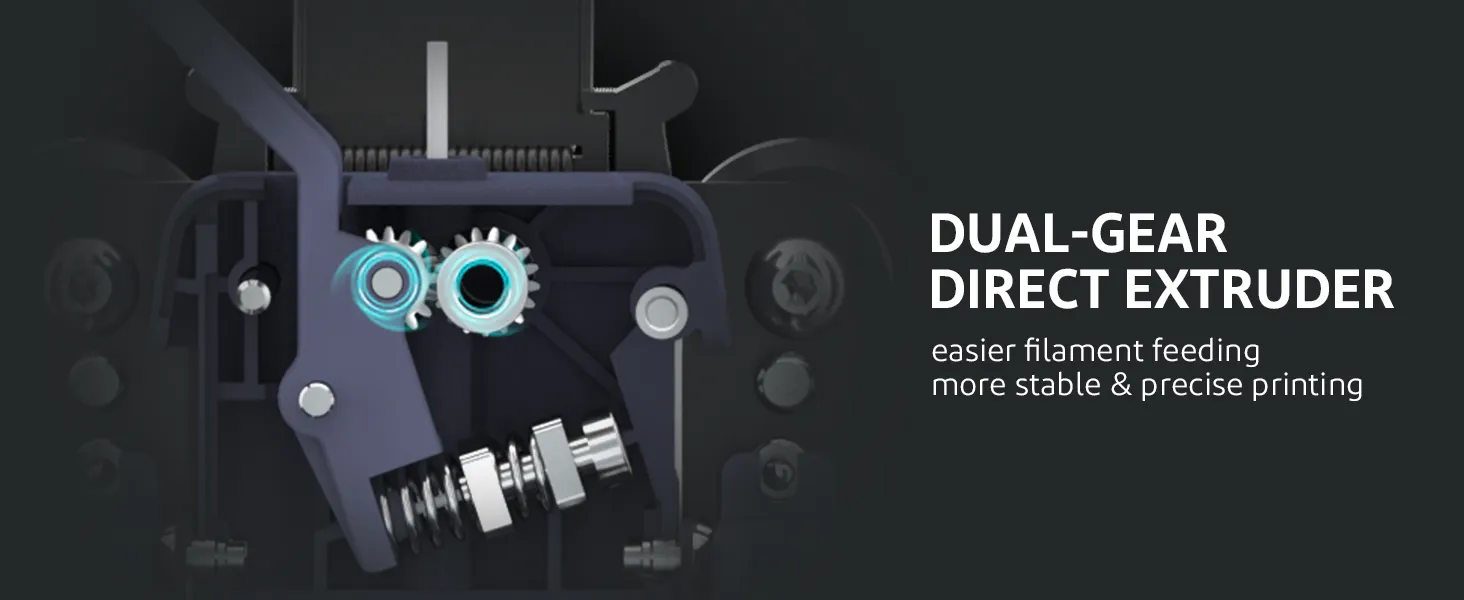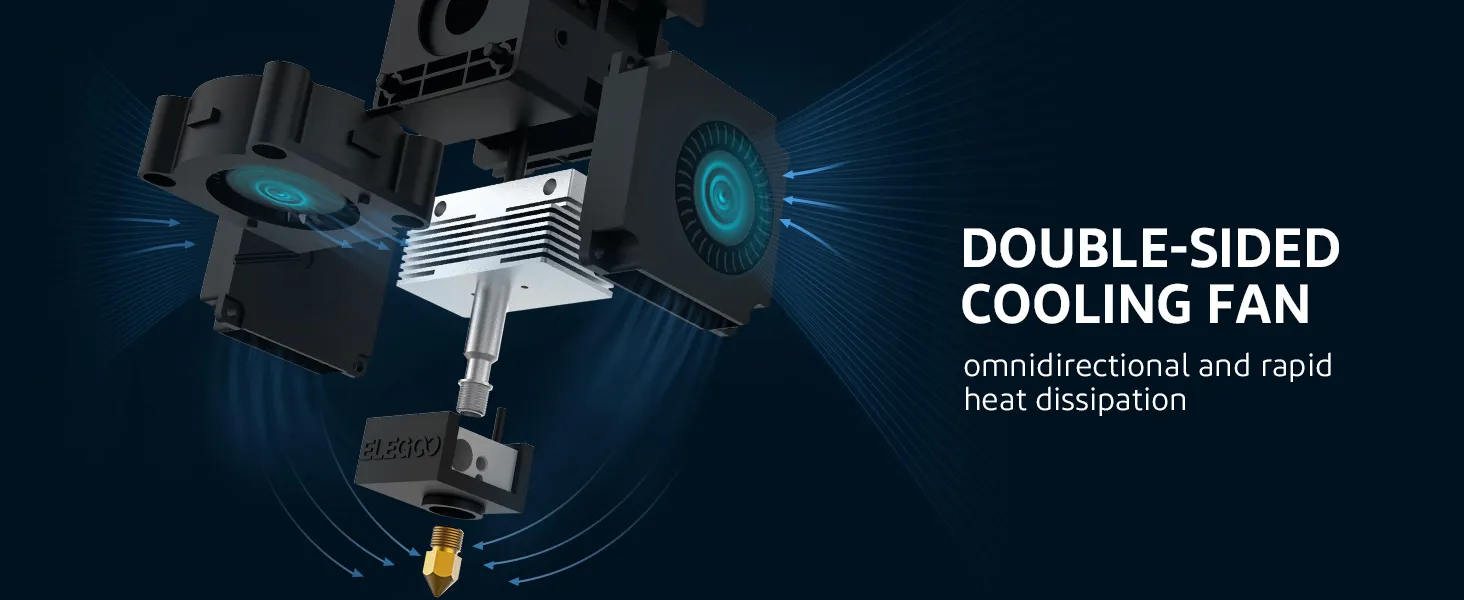 Prepare to unleash your creativity with the ELEGOO Neptune 3 Max's massive print volume. With an unprecedented build area of 420x420x500 mm (16.53×16.53×19.68 inches), you'll have ample space to bring your boldest ideas to life. Print larger models with ease or effortlessly produce batches of your designs.
One-button Auto Bed Leveling
Experience unmatched convenience with the Auto Bed Levelling feature of the ELEGOO Neptune 3 Max. Its non-contact high precision sensor scans 63 points on the hotbed, compensating for any unevenness and inconsistencies. Additionally, you can utilise the hand-twist knobs for auxiliary levelling, ensuring a flawless first layer and optimal print quality.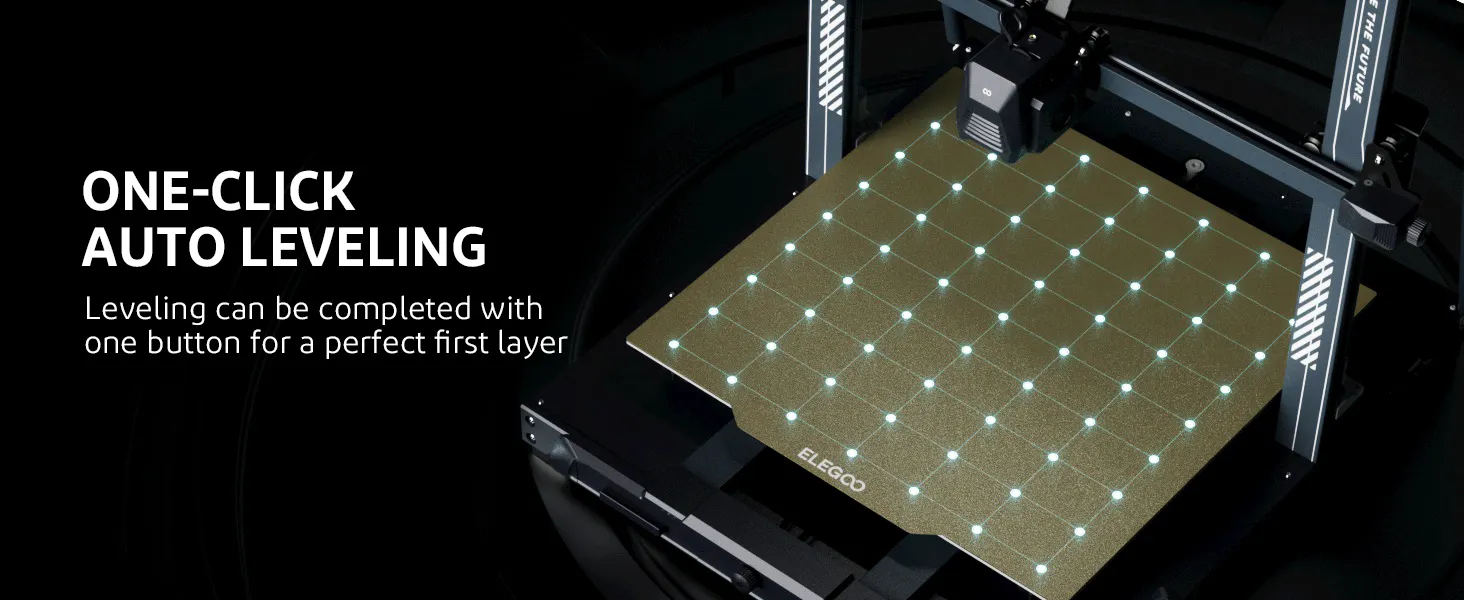 Enjoy stable and quiet printing thanks to the meticulously designed Z-axis of the ELEGOO Neptune 3 Max. With dual lead screws and dual-motor drive, the print head moves with utmost stability and precision. The double tie rod structure enhances the gantry's overall stability. Additionally, the high-precision stepper motors and the STM 32-bit silent motherboard keep printing noise under 50 dB, allowing for a peaceful printing environment.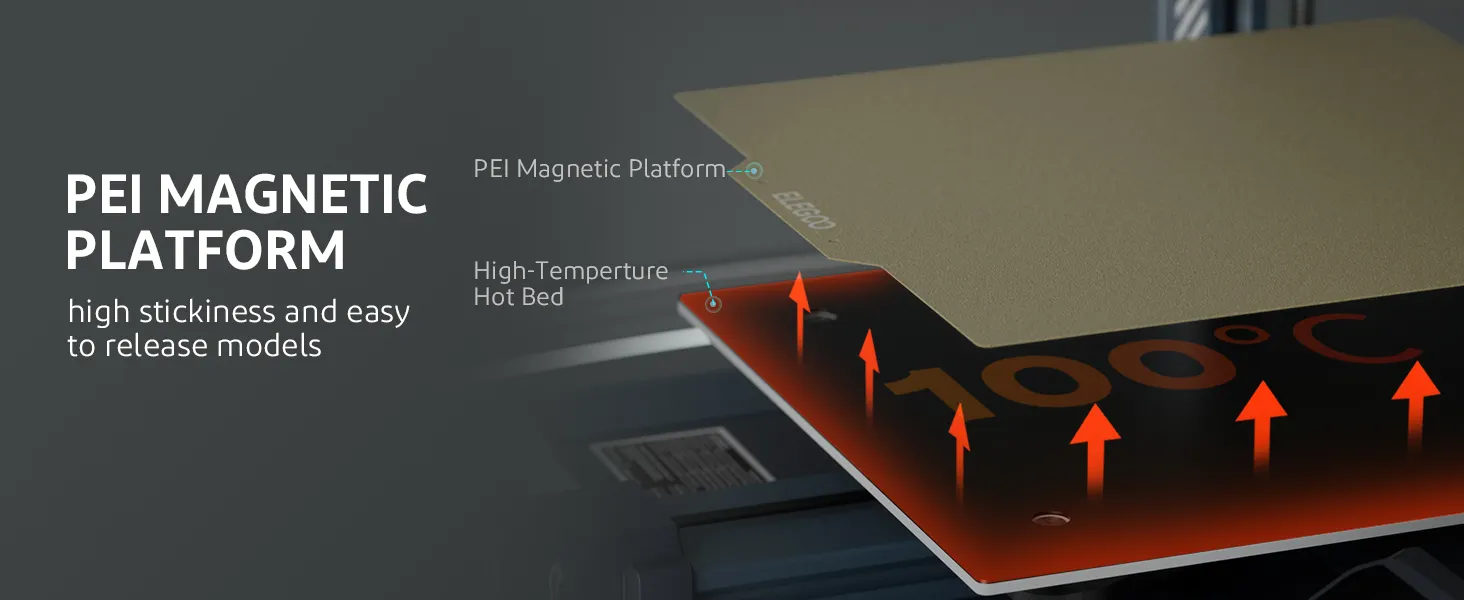 The PEI Magnetic Platform featured in the ELEGOO Neptune 3 Max ensures strong adhesion and prevents warping. This platform incorporates a special coating and a spring steel sheet, facilitating easy removal or ejection of printed models. The 420W high-power hotbed heats up rapidly to 100°C, saving you valuable time.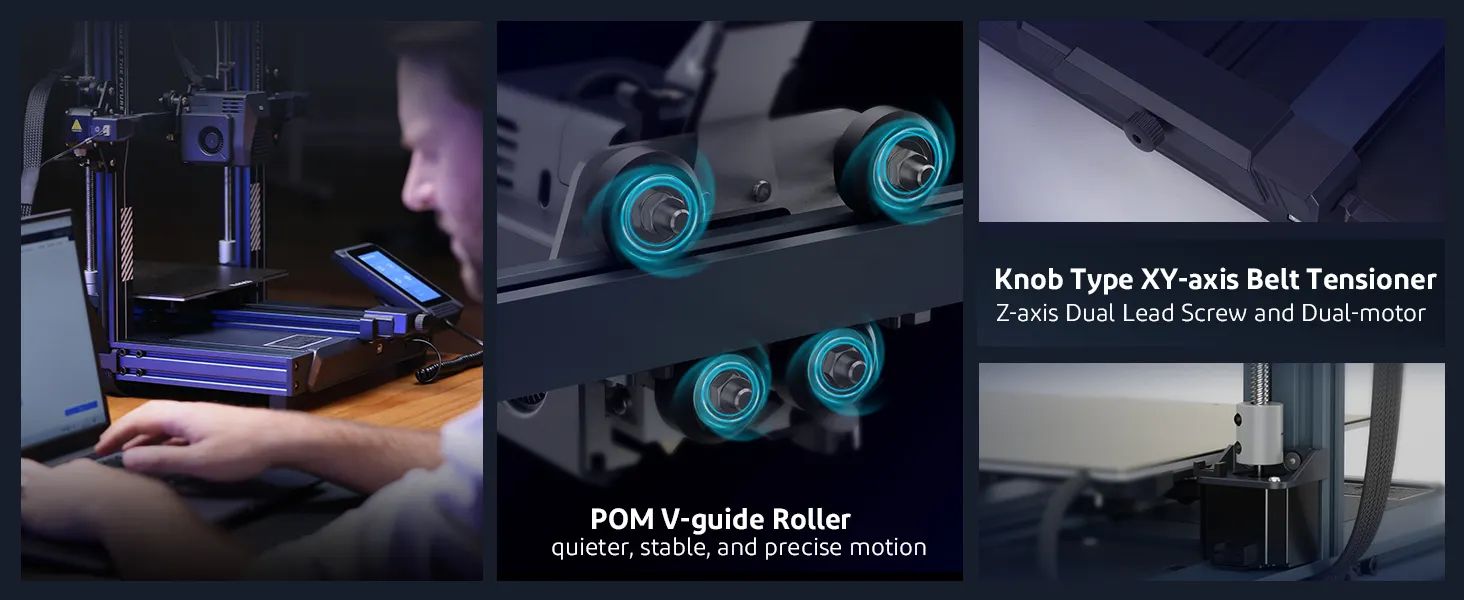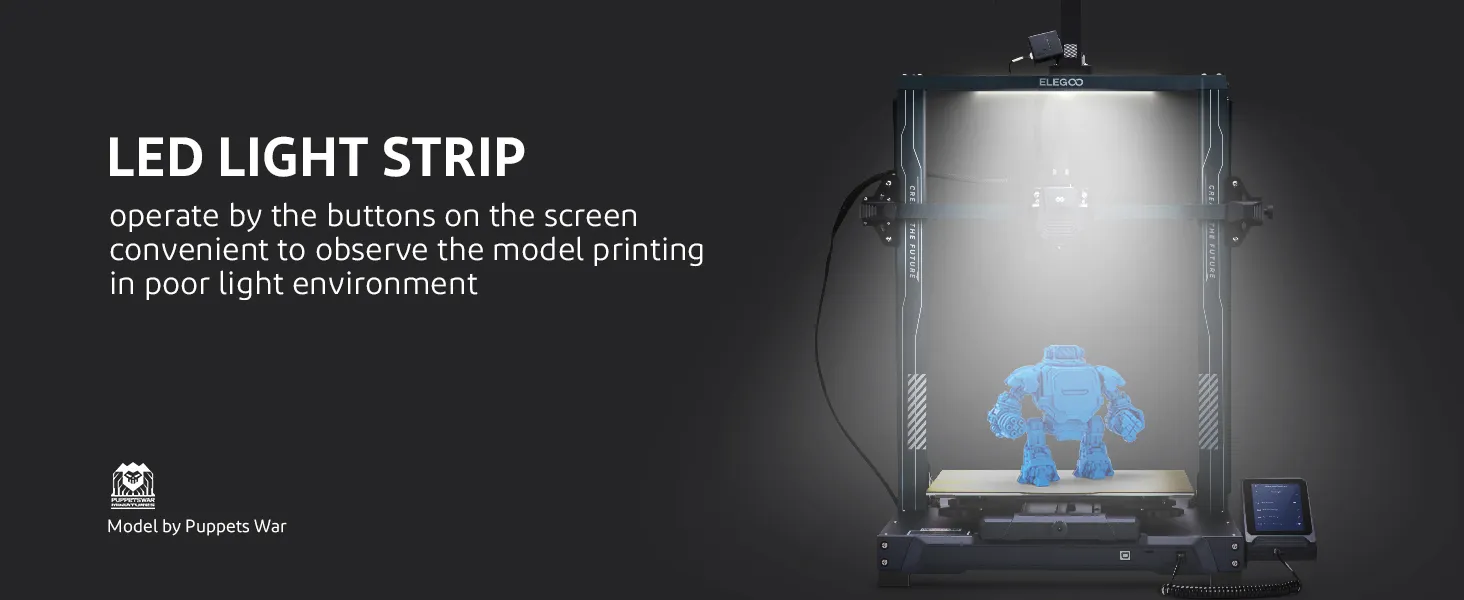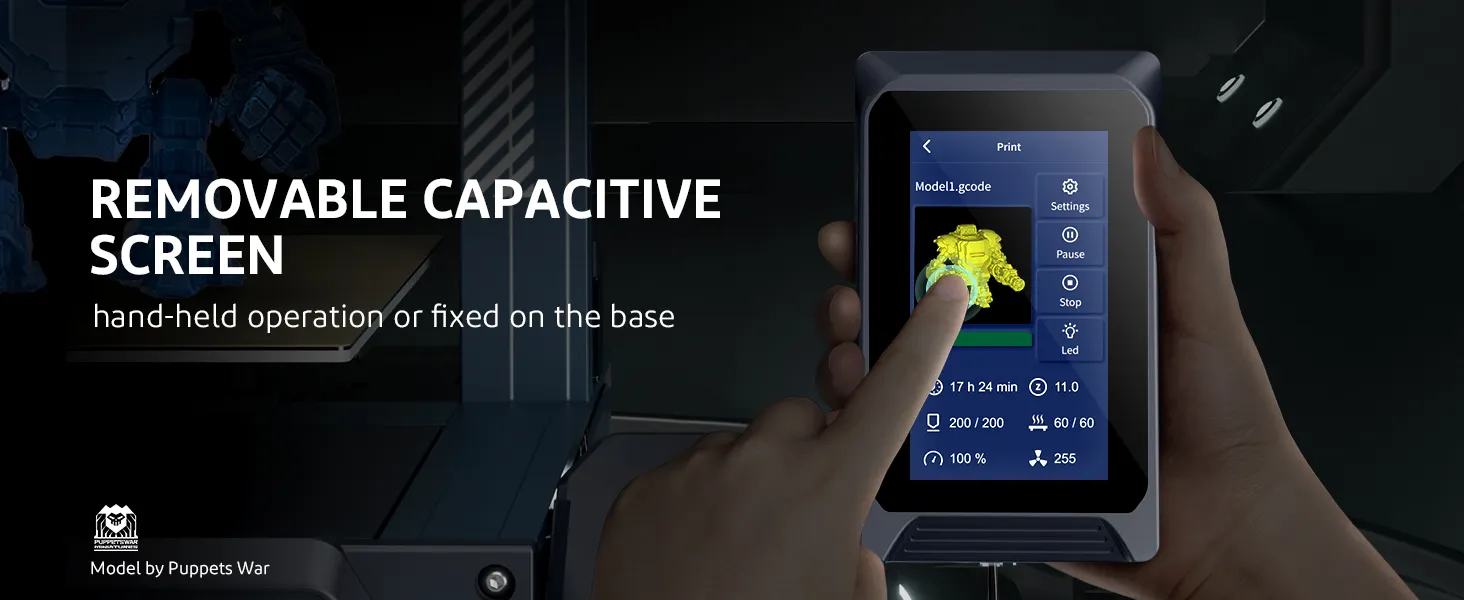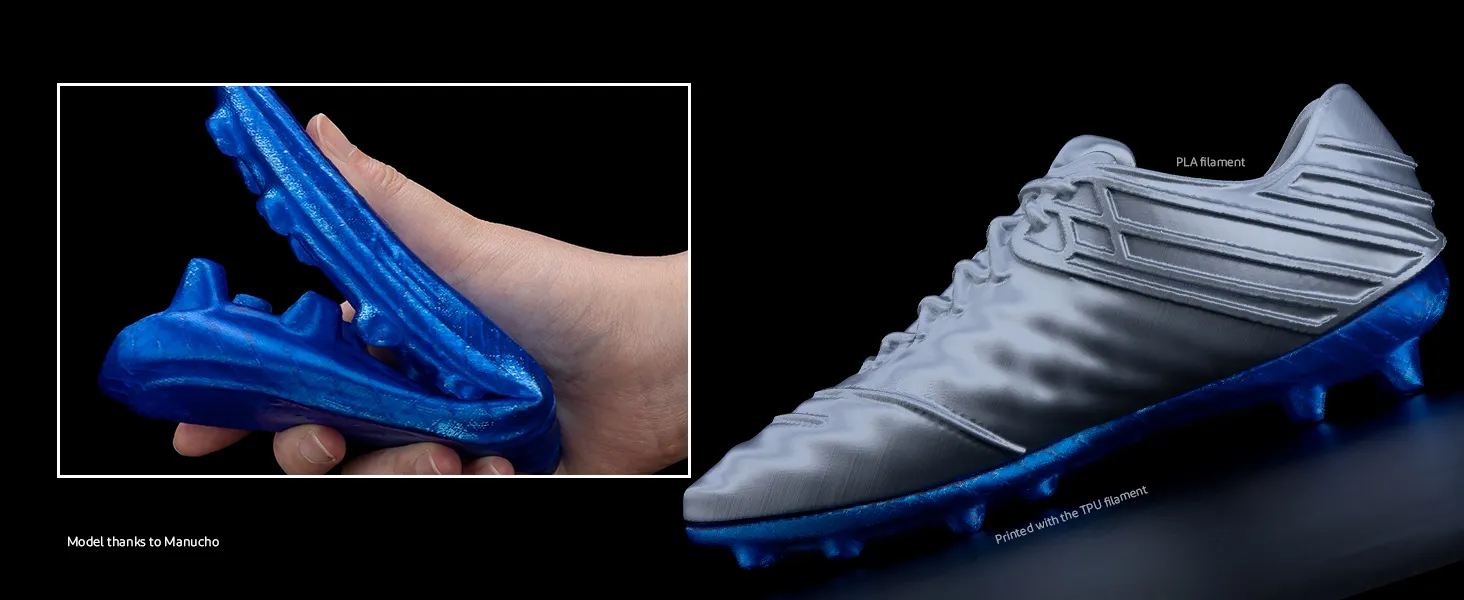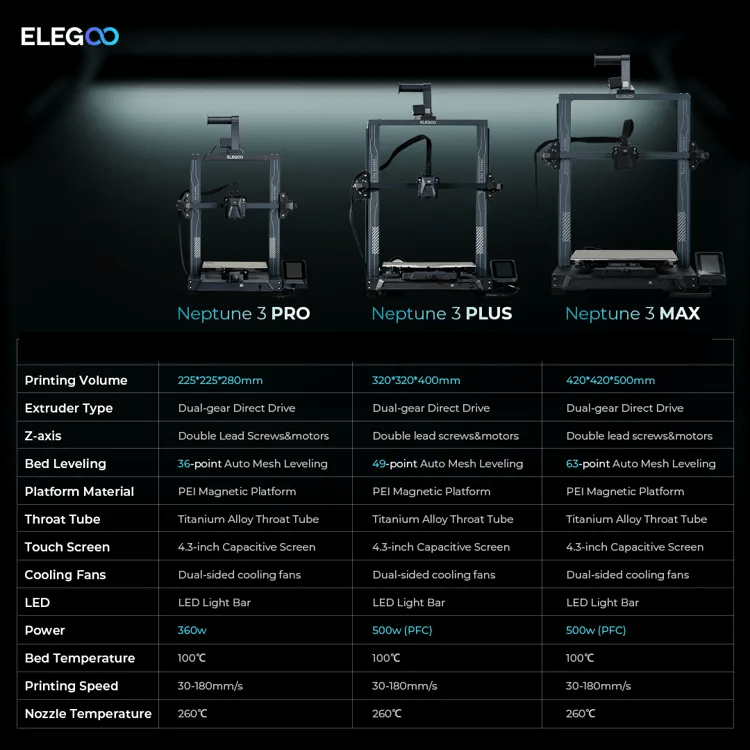 Experience versatility and convenience with the 4.3-inch removable magnetic capacitive touchscreen of the ELEGOO Neptune 3 Max. Operate it handheld or fix it on the base, and enjoy features like the print model preview function, allowing you to preview the model image during printing and monitor the progress. The touchscreen supports multi-language functionality for seamless usage. The printer base also includes a drawer tool box for convenient storage of essential printer tools such as Allen wrenches and nozzle accessories.