Elevate your 3D printing experience with the SV06 Desktop 3D Printer. Our state-of-the-art device is designed to provide you with unparalleled precision, convenience, and reliability, making it the perfect addition to your creative workspace.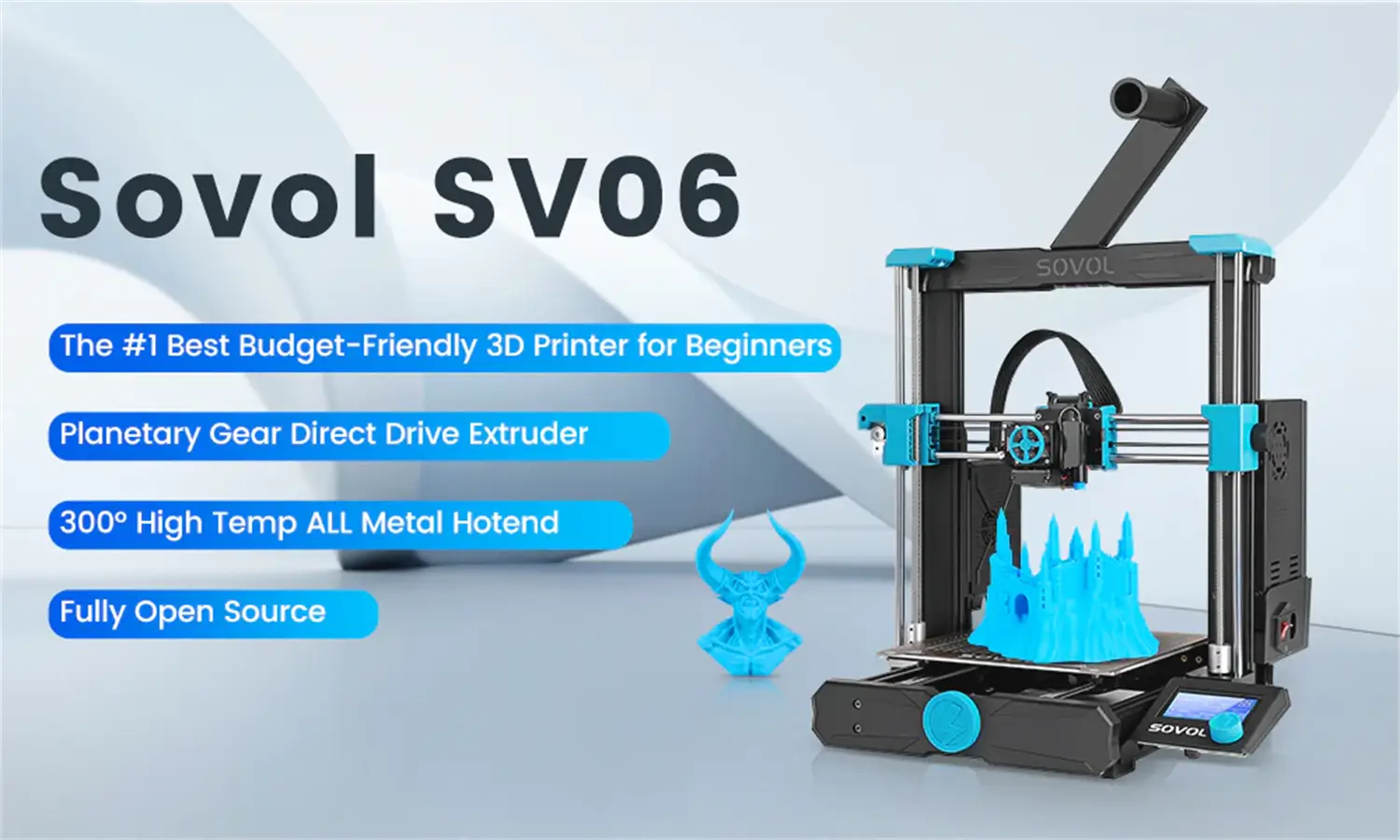 High-Precision Printing
The SV06 boasts a nozzle diameter that can be adjusted for your specific needs, ensuring your creations are as detailed as you envision.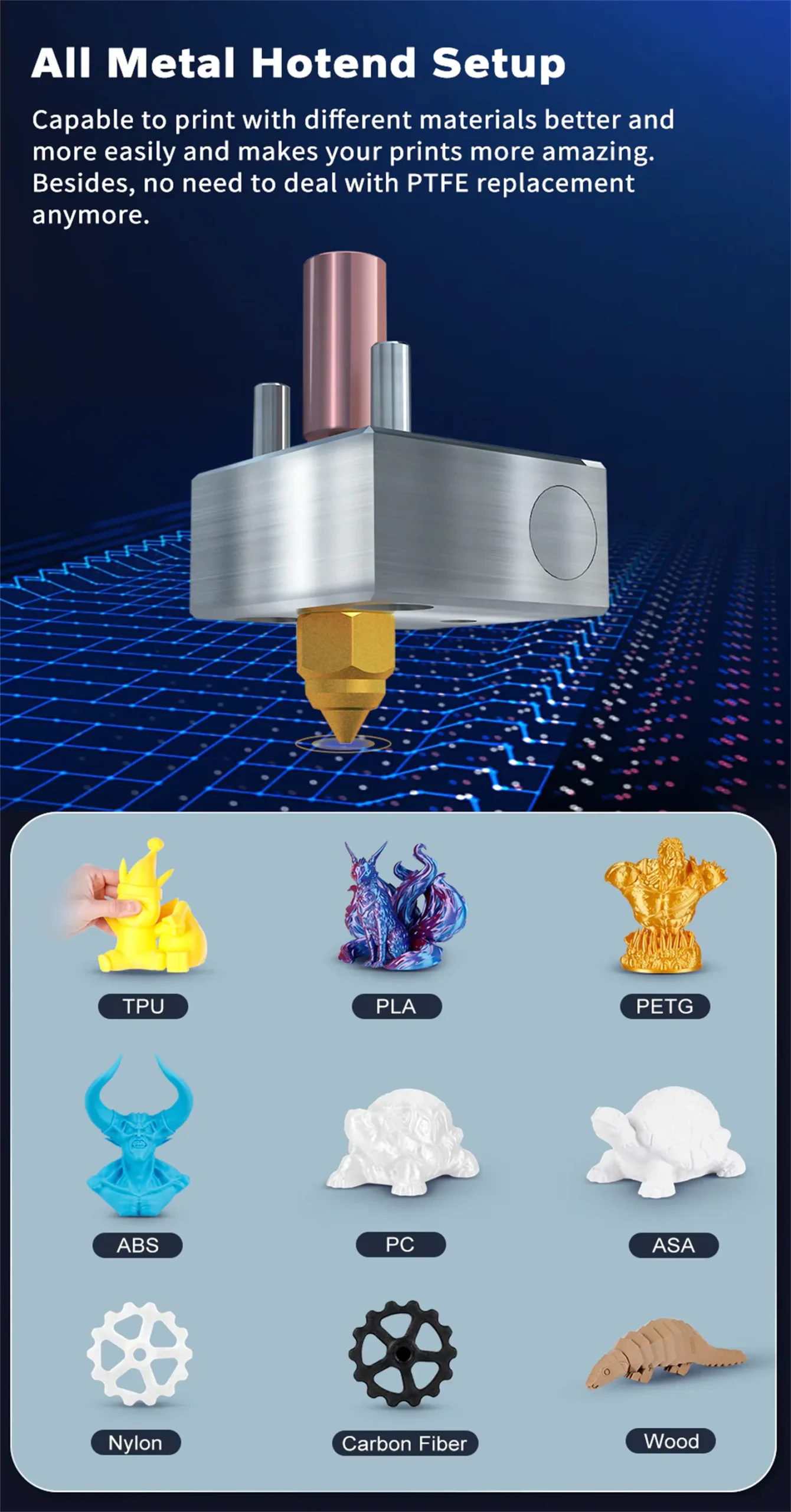 Auto-Leveling
Say goodbye to the hassle of manual bed leveling. The SV06 features auto-leveling technology, guaranteeing a perfectly leveled build plate for each print.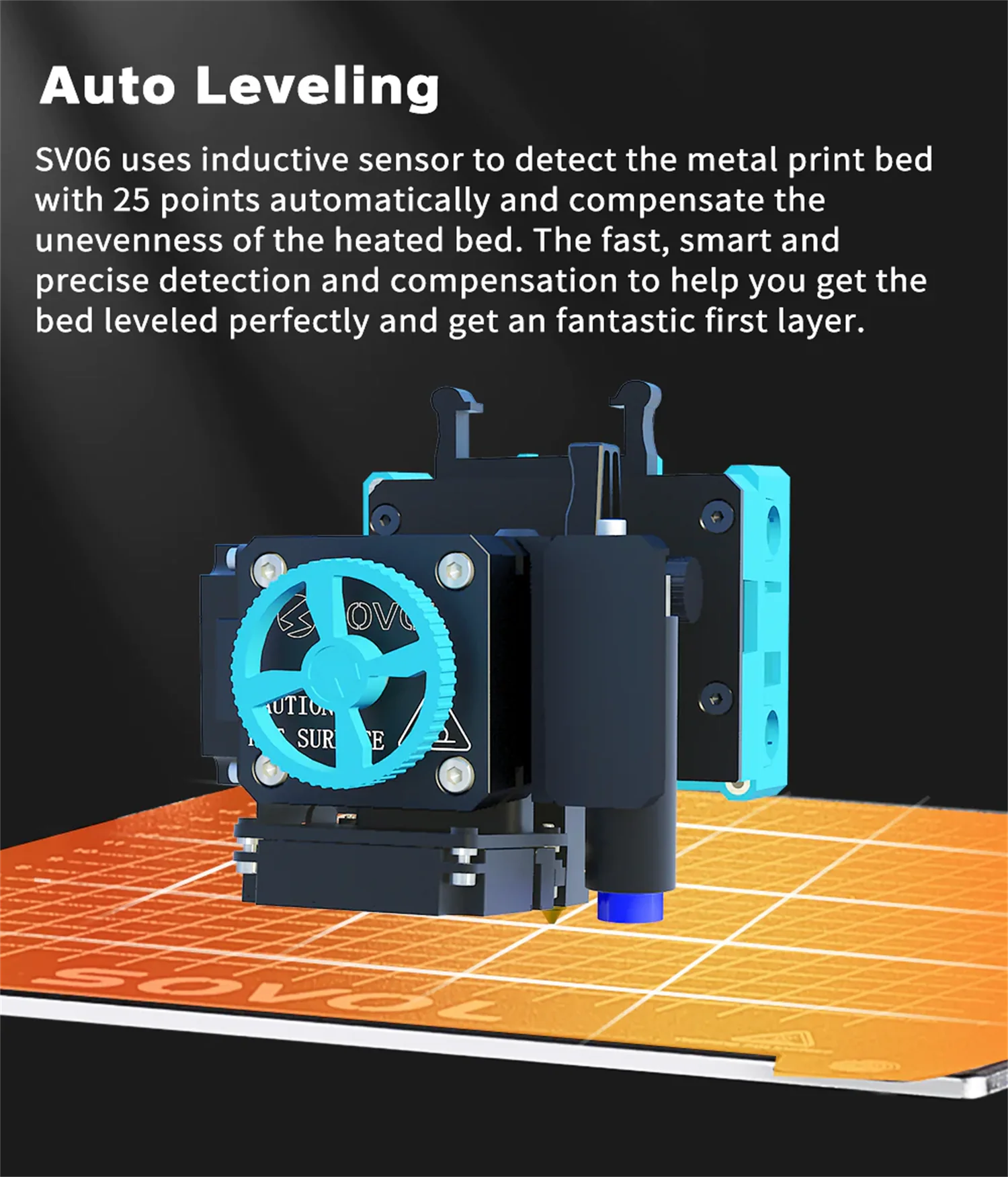 PEI Build Plate
Our PEI-coated build plate is not only flexible but also incredibly durable. Prints adhere well during the process, and removing them is a breeze, requiring no additional tools. Plus, the bed resists scratches even after prolonged use.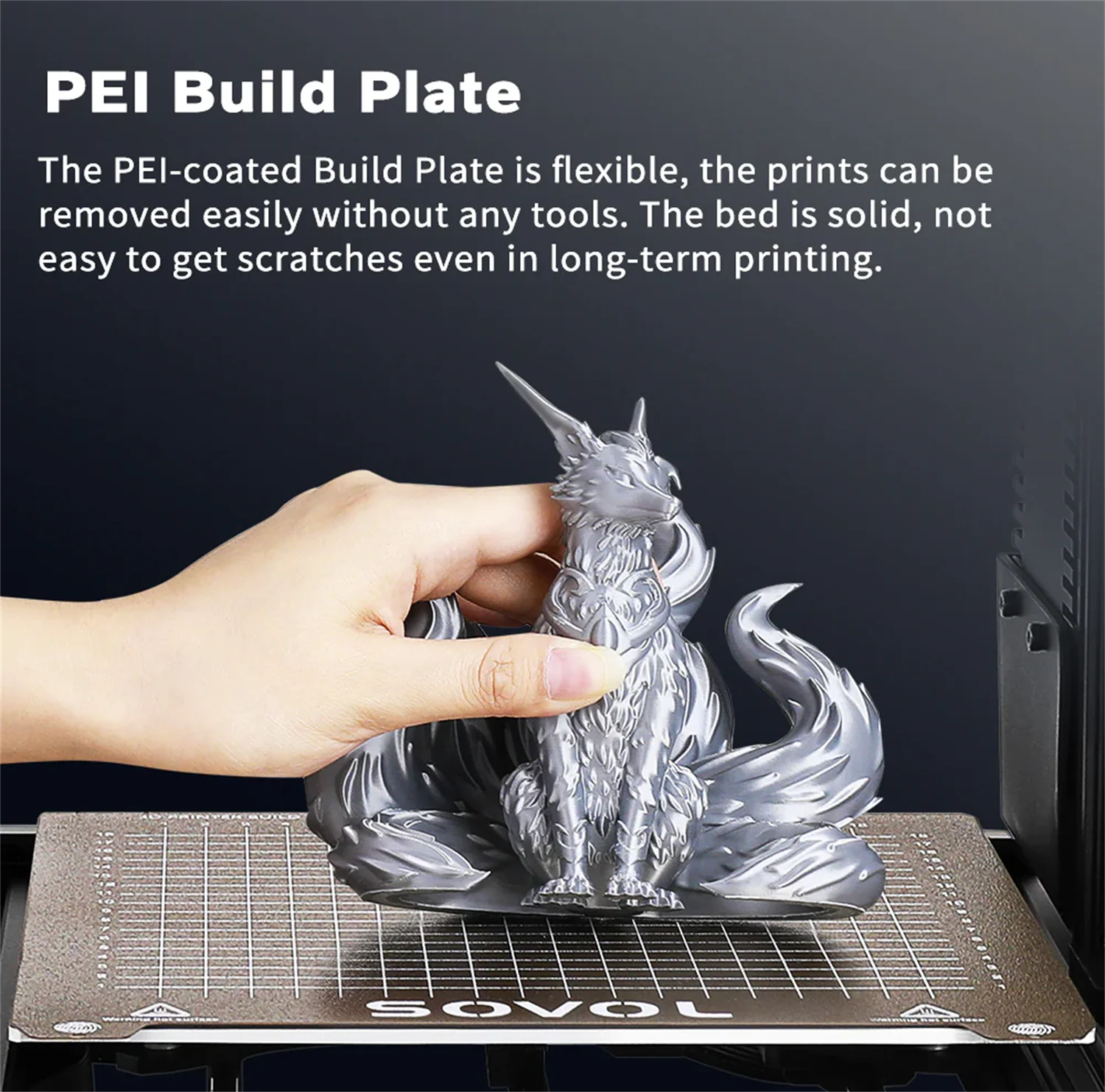 Silent and Stable Printing
With a self-developed mainboard, 32-bit processing power, and TMC 2209 drivers, the SV06 operates quietly and efficiently. UART mode is available for advanced users looking to modify their printer.
Time-Saving Auto Z-Align
The SV06 comes with an innovative G34 auto Z-align function. It streamlines the X-axis leveling process, saving you time and effort.
Generous Build Volume
The SV06 offers a spacious 220mm x 220mm x 250mm build volume, making it suitable for both daily and household use. Create larger and more intricate projects with ease.
Dual Z-Axis
Featuring dual Z-axis screws and stepper motors, the SV06 ensures precise vertical movement with an accuracy of 0.001mm. Enjoy smoother and more consistent prints.
Belt Tensioner
Easily adjust the belt tension to maintain optimal print quality.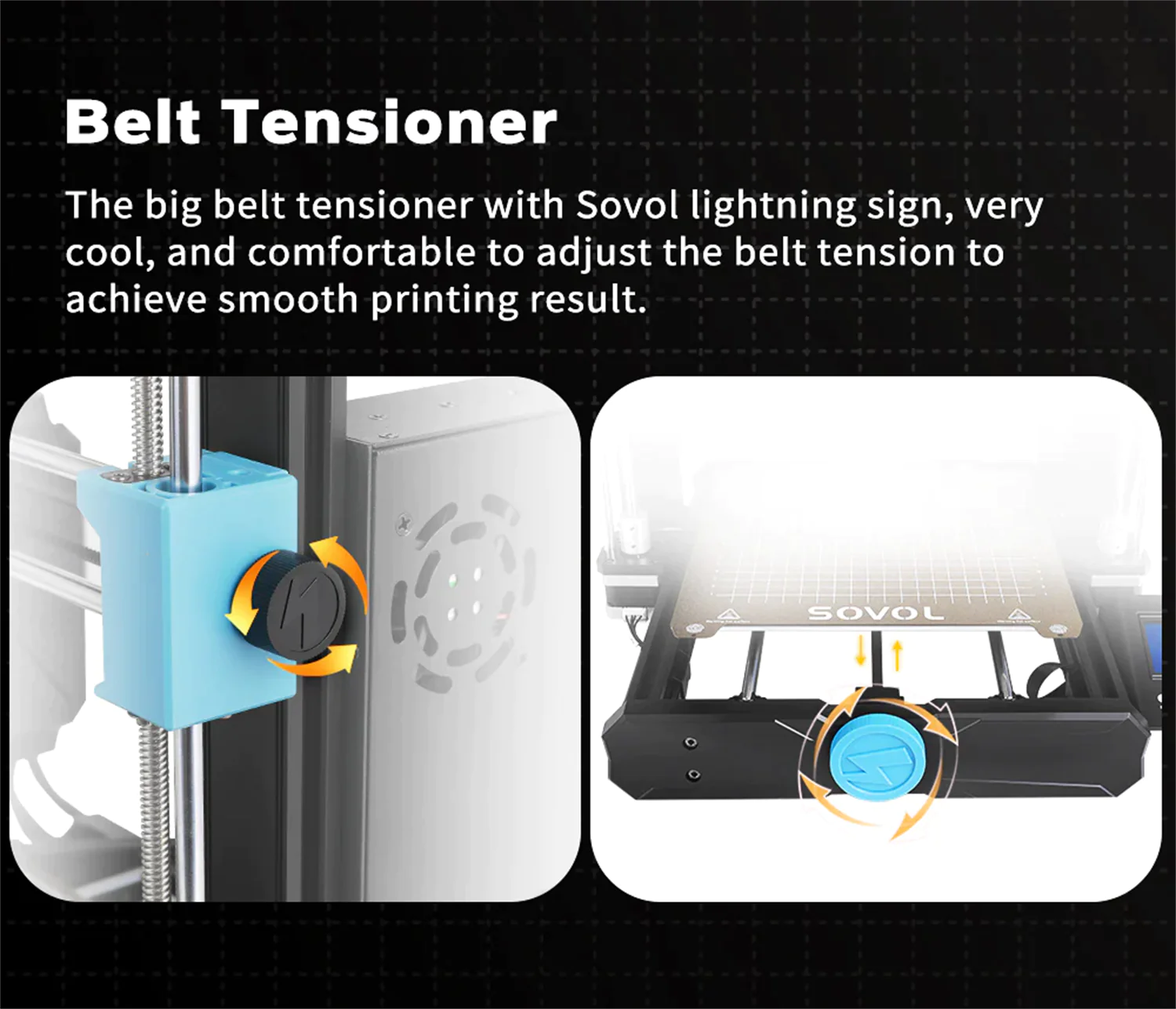 Resume Printing
Don't worry about interruptions in your printing process. The SV06 allows you to resume printing from where it left off in case of power outages or other interruptions.