The Bambu lab P1P 3D Printer is the ultimate solution for taking your 3D printing capabilities to new heights. Whether you're an industry professional or a passionate hobbyist, this printer is designed to deliver high-quality and efficient 3D printing results that will exceed your expectations.
With its advanced features and user-friendly interface, the Bambu lab P1P is the perfect investment for anyone seeking professional-grade 3D printing. This printer comes with an easy-to-use software program that allows for seamless slicing and printing. The intuitive and straightforward interface ensures that both beginners and experienced users can effortlessly maximize the printer's potential.
The Bambu lab P1P 3D Printer offers an array of impressive features. Its multi-color capability, enabled by the Bambulab Automatic Material System (AMS), allows you to print in up to 16 vibrant colors. Experience vivid prints with a simple plug and play process.
MAIN FEATURES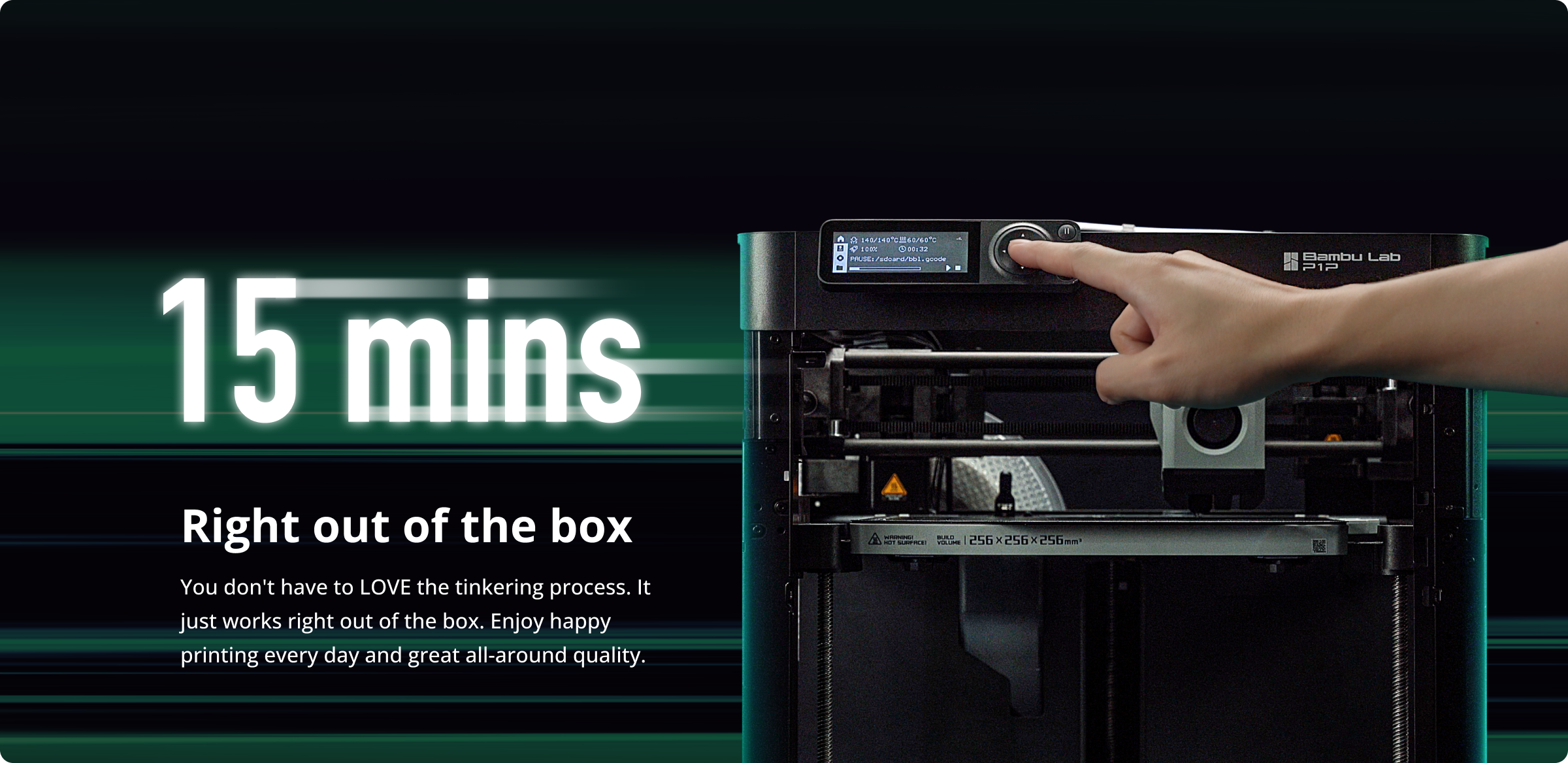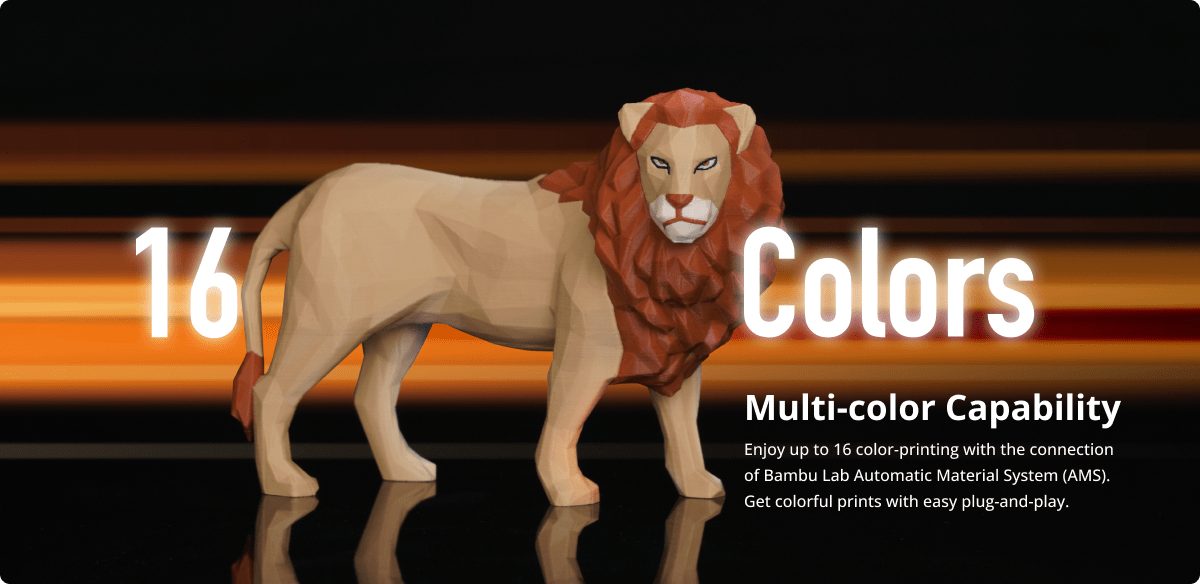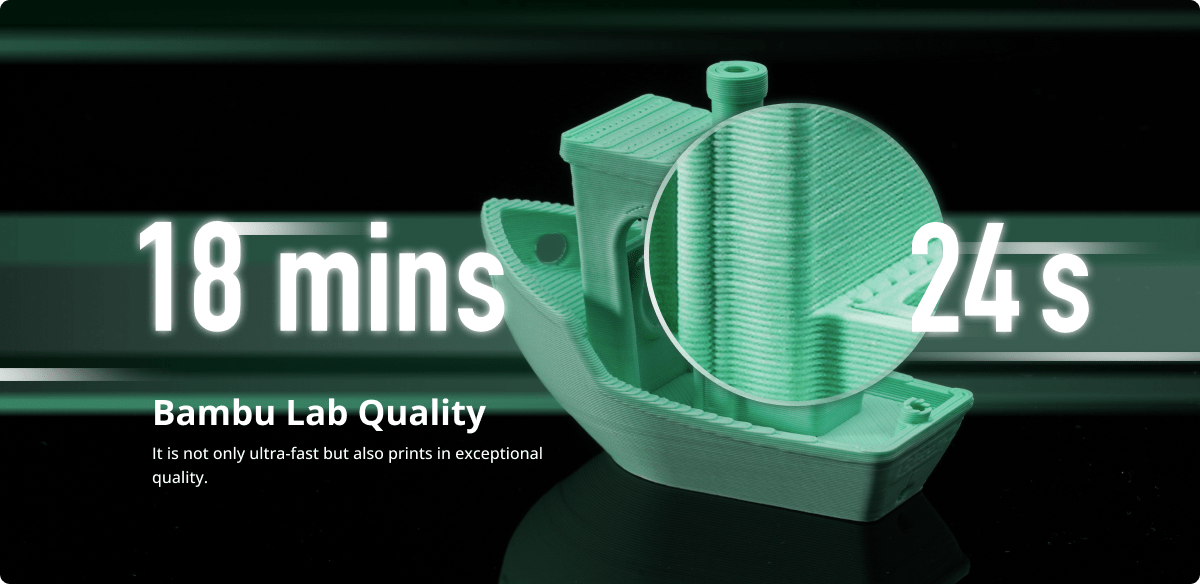 CoreXY up to 20000 mm/s² Acceleration
One of the standout features of the Bambu lab P1P is its CoreXY up to 20000 mm/s² Acceleration. This printer inherits the proven kinematics and motion control system from the Bambu lab Flagship printer, enabling top speeds of 500 mm/s. You'll witness precise and smooth prints, thanks to the active vibration correction (XY) algorithm and pressure advance feature.
Direct-drive Extruder
The direct-drive extruder of the Bambu lab P1P ensures better control over the extrusion and retraction of flexible filaments. Expect precise and consistent extrusion, resulting in flawlessly smooth prints every time.
Succeed with a Perfect First Layer
Say goodbye to imperfect first layers with the automated bed leveling (ABL) sensor of the Bambu lab P1P. It accurately calibrates and levels the bed, ensuring a precise initial layer for every 3D print.
Bambu Studio & Bambu Handy
Take advantage of the Bambu Studio and Bambu Handy to connect your printer, control, and monitor prints conveniently. These powerful software tools provide enhanced control and monitoring capabilities to streamline your printing experience.
The Bambu lab P1P 3D Printer boasts advanced technologies that contribute to its exceptional performance. The all-metal hotend guarantees accurate and smooth extrusion for high-quality printing results, even with filaments such as ABS and carbon fiber at high temperatures. The filament run-out sensor eliminates the issue of empty spools during printing by automatically pausing and allowing you to resume with a new filament. With power loss recovery, you can restart printing from where it left off in case of unexpected power outages.
Additionally, the semi-automatic belt tensioning feature ensures proper tension for dimensional accuracy, while the fans with speed feedback maintain optimal operating speeds. Stay tuned for the upcoming multi-mode time-lapse video feature, which will allow you to conveniently monitor prints using Bambu Studio and App.