Experience the future of desktop FDM 3D printing with the Bambu Lab X1 Carbon Combo 3D Printer. This state-of-the-art printer combines speed, versatility, and high-quality results to bring your creative projects to life. With its advanced features and innovative design, the X1 Carbon is the perfect choice for professionals and enthusiasts alike.
Designed For Speed
The Bambu Lab X1 Carbon Combo 3D Printer offers a range of cutting-edge features that set it apart from the competition. Its CoreXY high-speed system ensures rapid and precise printing, with an incredible acceleration of 20000 mm/s². Say goodbye to long waiting times and hello to efficient and productive printing.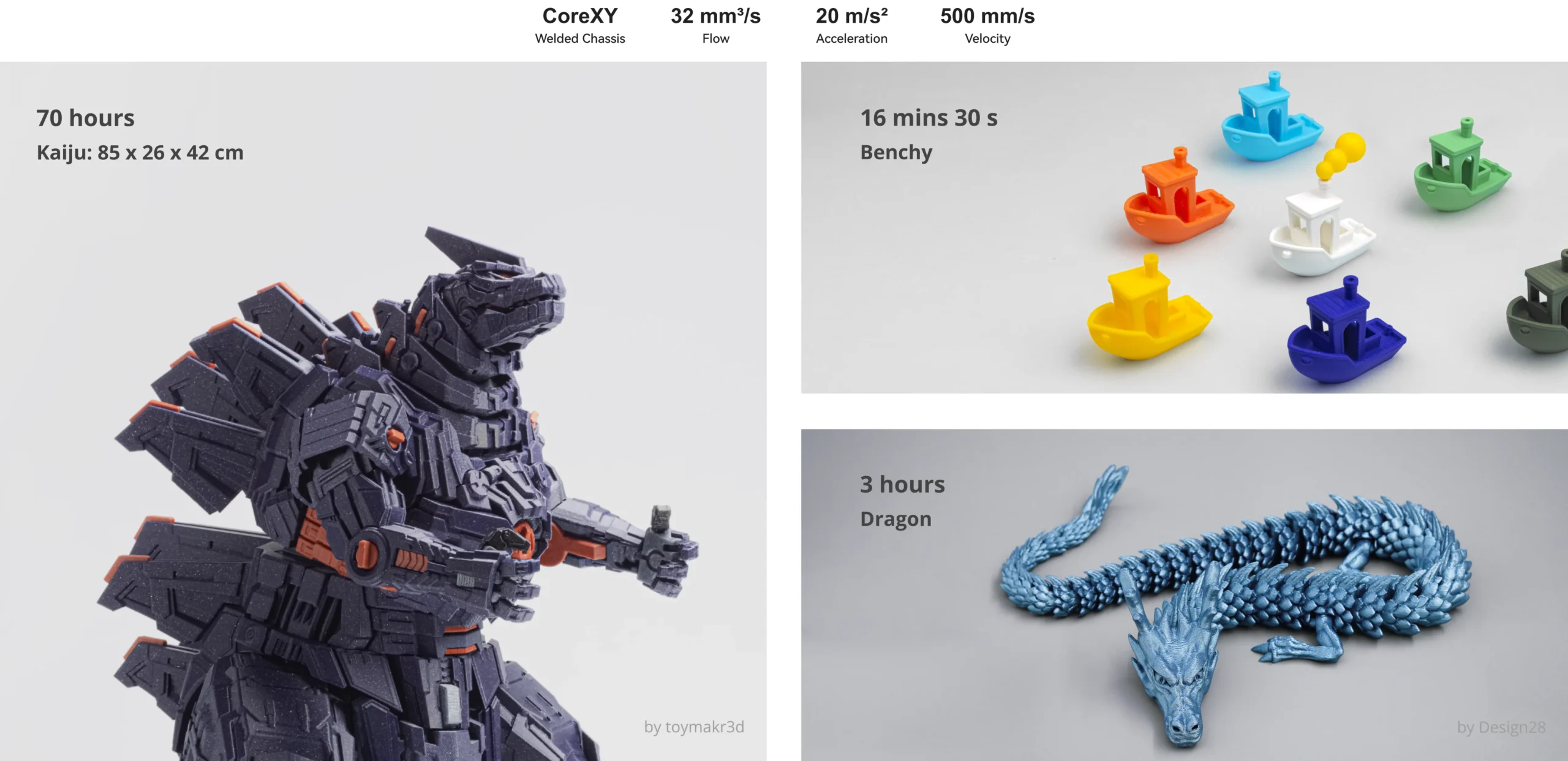 One of the standout features of the X1 Carbon is its multi-color and multi-material capability. With the ability to handle up to 16 different colors, you can bring your designs to life with vibrant and eye-catching prints. Whether you're working on complex models or artistic creations, the X1 Carbon delivers exceptional results every time.
AI-Powered Evolution
The X1 Carbon is designed for speed and performance. With its 7 μm lidar resolution, you can expect high-quality prints with fine details and smooth finishes. Additionally, the printer features dual auto bed leveling, ensuring a perfectly level printing surface for optimal results.
Our AI-powered technology takes your printing experience to the next level. The AI-inspected first layer guarantees accurate and flawless prints right from the start, saving you time and materials. Moreover, the spaghetti failure detection system keeps your printer safe from any mishaps, allowing you to print with peace of mind.
Advanced materials empower advanced projects
The Bambu Lab X1 Carbon is not just about speed and performance; it also offers advanced material capabilities. Equipped with extra cooling, a hardened nozzle, and a carburized drive gear, this printer can handle a wide range of materials, including PA, PC, PET, TPU, and even carbon fiber and glass fiber reinforced polymers. Explore new possibilities and push the boundaries of your projects.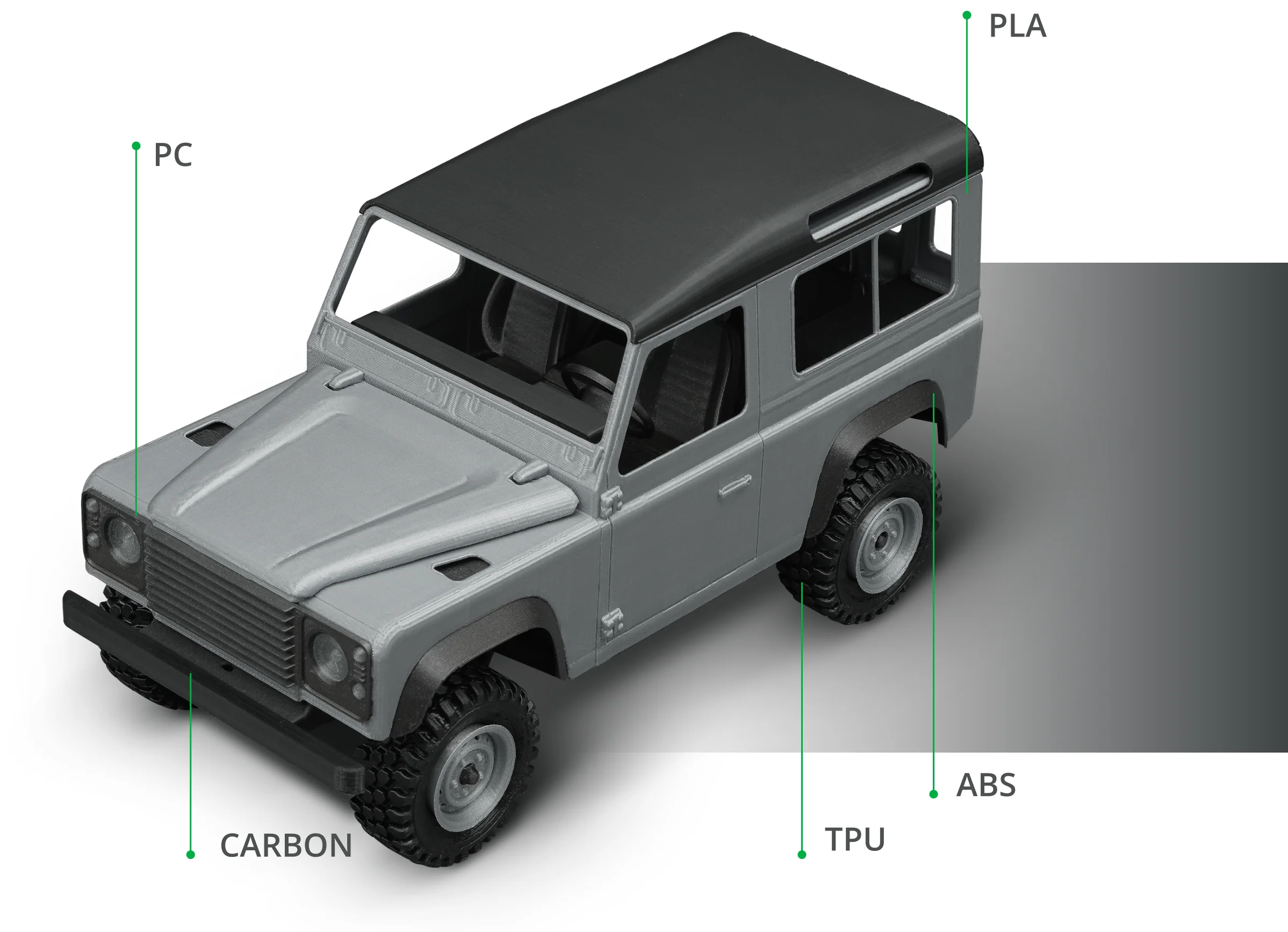 Colors & Beyond
With the Bambu Lab Automatic Material System (AMS), you can unleash your creativity with ease. The AMS supports up to 4 colors, allowing you to print in multiple colors without hassle. Expand your color palette by purchasing additional AMS units for even more creative freedom.
Invest in the future of 3D printing with the Bambu Lab X1 Carbon Combo 3D Printer. Its advanced features, speed, and versatility make it the ultimate tool for professionals, makers, and innovators. Unlock your creative potential and bring your ideas to life like never before.