Jamg He 10K Standard Plus Resin
This revolutionary photopolymer resin redefines your 3D printing experience, combining remarkable performance with environmental responsibility. Our eco-friendly bottle packaging, upgraded classic formula, and unmatched printing capabilities make Jamghe 10K Standard Plus Resin the ideal choice for both 3D printing enthusiasts and professionals.
Standard plus 3D Printer resin 10k set is a general resin with rigid property and high hardness 88D, a great choice for hobbyists to make miniatures. Also the best option for dental labs to make orthodontic model. The JamgHe 10K 3D Printer resin is also the the best resin for 3D Printers compared to other Low Cost 3D Printing Resins.
JamgHe 10K is a photopolymer UV Curing resin. To be used with LCD, SLA , DLP 3D Printers.
JamgHe 10K photopolymer resin is compatible with most brands 3D printer like Elegoo , Phrozen , Creality, Galaxy E-make, Peopoly , Anycubic , Flashforge and many more which support 385-405nm resin printing.
Features and Benefits:
Eco-Friendly Packaging: Championing Sustainability Embrace environmentally conscious 3D printing with our eco-friendly bottle packaging, reducing plastic consumption while maintaining superior quality.
Upgraded Performance Formula: Elevating Your Prints Our upgraded formula guarantees high printing accuracy, toughness, and exceptional adhesion, delivering prints of unparalleled detail and quality 3D Resin Prints which also has the best 3D Resin Reviews Globally.
Unrivalled Accuracy and Toughness: Durable Masterpieces Experience prints that combine intricate detail with impact resistance and High Precession 3D Resin and resulting in robust and enduring creations.
Low Odor Printing: Enjoyable 3D Printing Sessions Bid farewell to strong odors during printing – our advanced formulation ensures a pleasant and hassle-free printing experience.
Extended Expiration Date: Minimize Waste Say goodbye to short shelf lives; our top-quality 3D Printing resin offers an extended expiration date of up to 24 months, reducing waste.
Compatibility with LCD,SLA and DLP Printers: Versatility Guaranteed Whether you use an LCD ,SLA or DLP 3D printer, JamgHe 10k Standard Plus Resin ensures exceptional results every time.
Enhanced Toughness and Durability: Prints That Last With 15% elongation at break, our resin provides double the toughness of standard resins, guaranteeing durability.
Low Viscosity  : Low Viscosity is one main character of excellent resin, it will help you to print less failure, JAMG HE 10K standard Resin is low Viscosity resin and will assist you to print more successfully with less worried.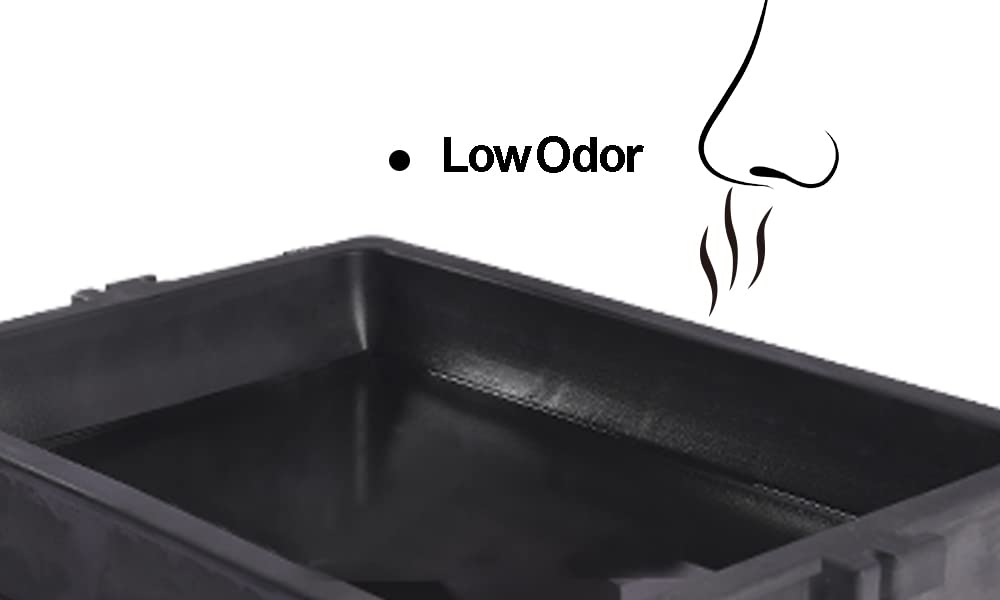 High Speed Resin : The JamgHe resin is also aids in High-Speed 3D Resin Printing with High Precession. This 3D Printing Liquid comes in multiple colour options.
Cleaning and Post Curing:
Step 1 : Remove Supports
Step 2 : Dunk & Rinse in IPA washing station
Step 3 : Ultrasonic Bath in UV curing chamber
Storage:
Please seal the product and store it in a dry, well-ventilated room with no corrosive gas, keep away from heat source, keep away from moisture and avoid sun exposure.
Shelf life 2 years. (The product is best stored at 25~30℃)
 Warning:
 This product is disposable and cannot be reused.
This product should not be in contact with eyes, skin or clothing, and should not be tasted or eaten. Use only in good ventilation, please pay attention to air circulation, and take protective measures. Clean thoroughly after operation.
This product is liquid and has a slight odor. Please wear a mask when using it to avoid inhalation of aerosol and infection.
This product should be stored in an airtight container, sealed immediately after use, and placed in a dry and well-ventilated place without exposure to sunlight.
In case of accidental inhalation of this product, leave the scene in time, quickly transfer to a place with fresh air, in case of adverse reactions, go to the hospital for treatment in time.
If swallowed this product accidentally, do not induce vomiting, keep a state of rest, timely sent to the hospital treatment.
In case of contact with skin, wash skin thoroughly with soapy water or seek medical advice.
In case of contact with eyes, open eyelids immediately, rinse with soapy water for about 20 minutes and seek medical advice immediately.
Waste water/waste shall be disposed of in accordance with local environmental regulations.