Main Features:
Our build plate comes with a four-point leveling system, which requires only one-time leveling without the hassle of repeated leveling. This makes it a simple and efficient option for your 3D printing needs.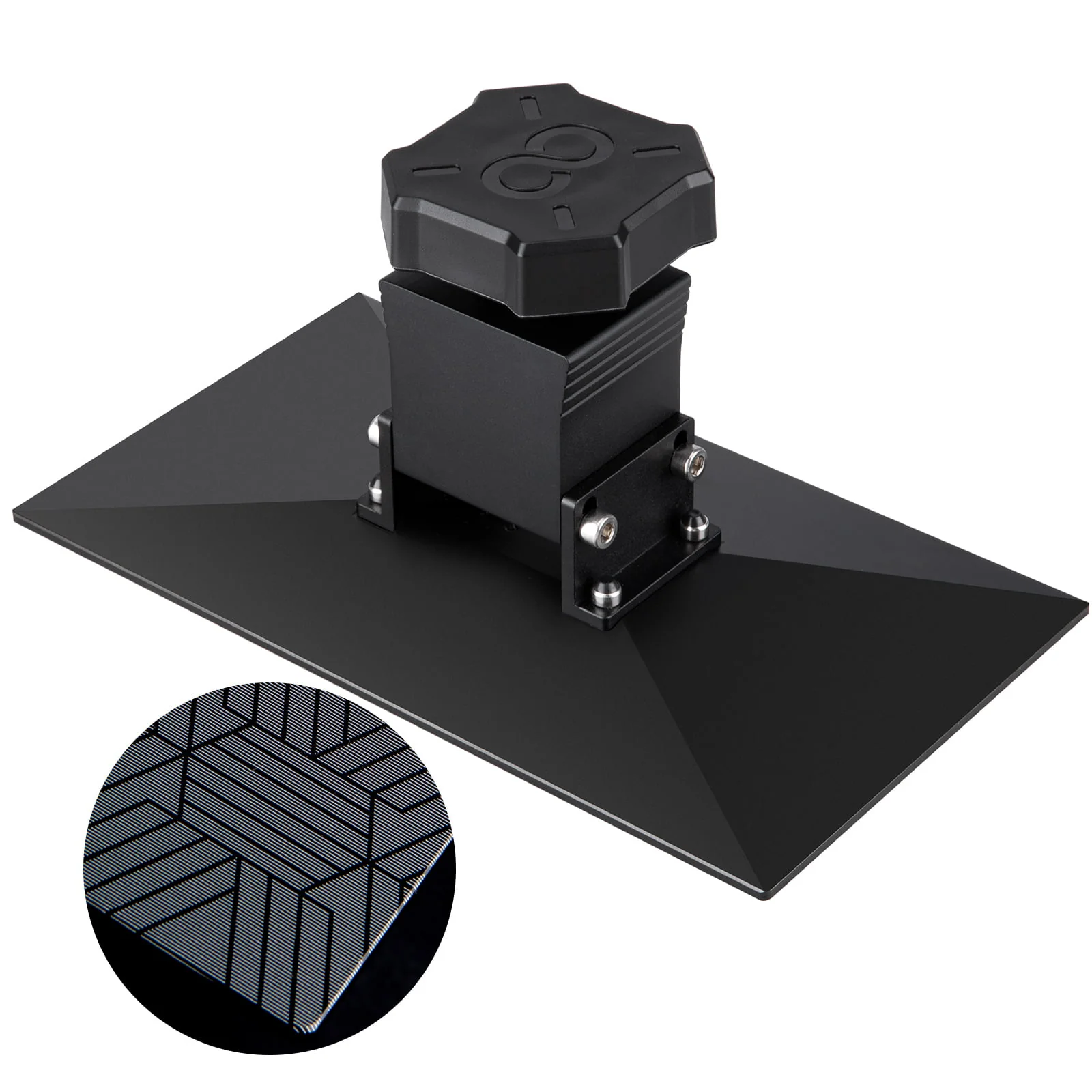 Our build platform has a laser-carved surface, providing increased model adhesion during the printing process and easy to remove models after printing.
Our build platform is made of aluminum alloy, ensuring that it is non-deformable with good flatness, providing a stable and reliable platform for your 3D printing needs.
The build plate screws have screw end caps to prevent resin from flowing inside the screws, ensuring that your build platform is easy to clean, and making post-processing a breeze.
Our build platform comes with an Allen wrench, ensuring that you can easily replace or fasten the screws as needed.