Experience the next level of 3D printing with the Dual-Gear Direct Extruder ELEGOO NEPTUNE 3 PLUS. Designed to provide exceptional performance and precise results, this cutting-edge 3D printer offers advanced features that take your printing endeavors to new heights.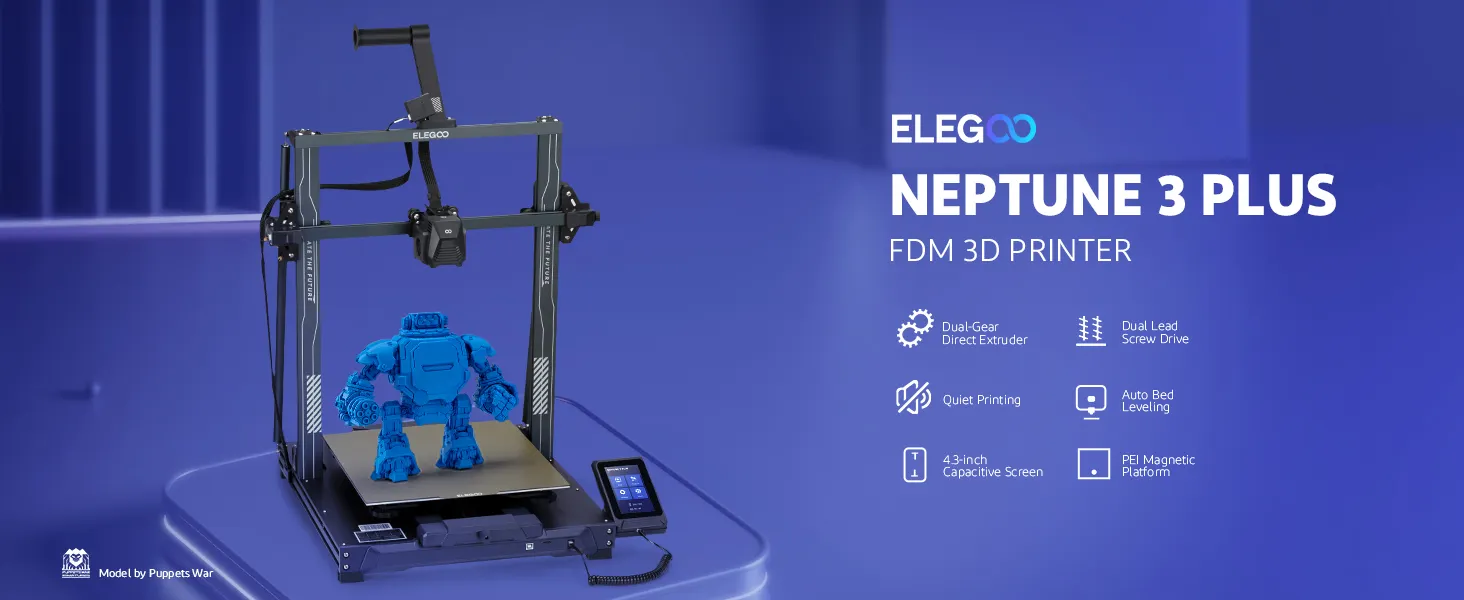 The ELEGOO NEPTUNE 3 PLUS is equipped with a dual-gear direct extruder, ensuring a superior grip on the filament and providing a strong pushing force. This results in smoother filament feeding, reducing the risk of nozzle blockage and under extrusion. Whether you're printing with PLA, ABS, PETG, or flexible filaments like TPU, this printer delivers consistent and reliable prints.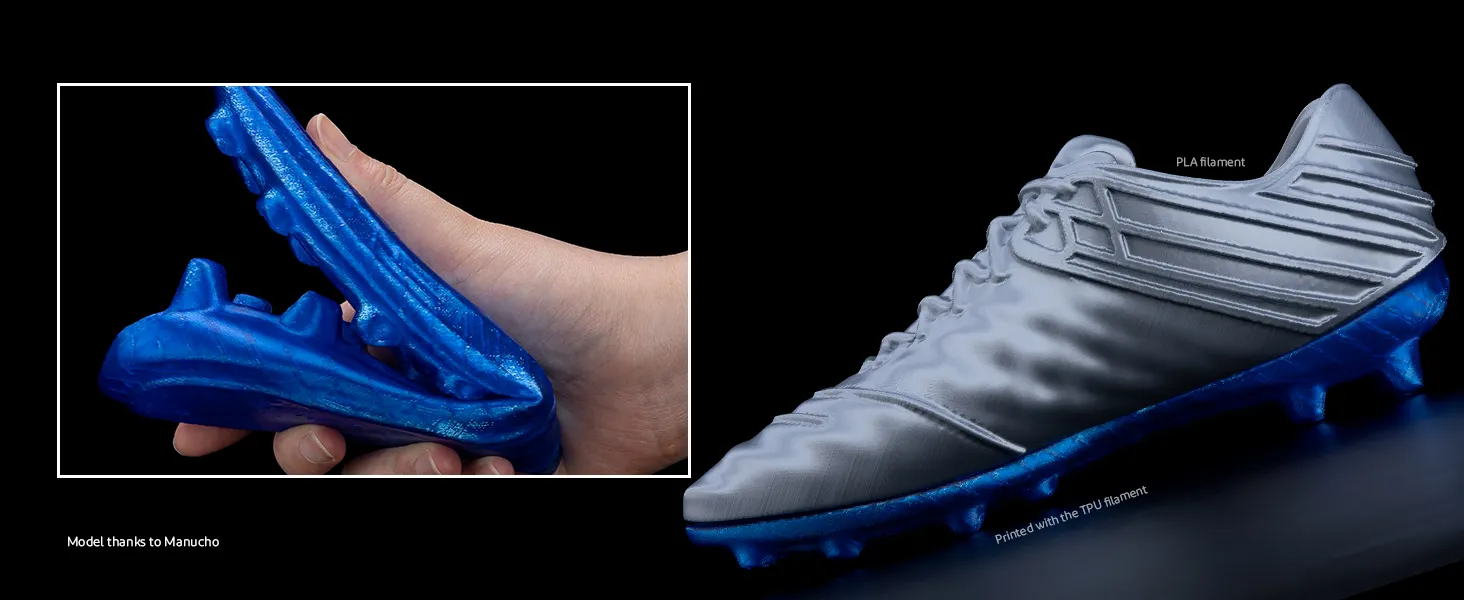 With an impressive build volume of 320x320x400mm/12.59 x 12.59 x 15.74 inches, the ELEGOO NEPTUNE 3 PLUS offers a larger-than-average printing space. This generous volume allows you to freely arrange your prints, accommodating larger models or enabling efficient batch printing. Say goodbye to limitations and unleash your creativity.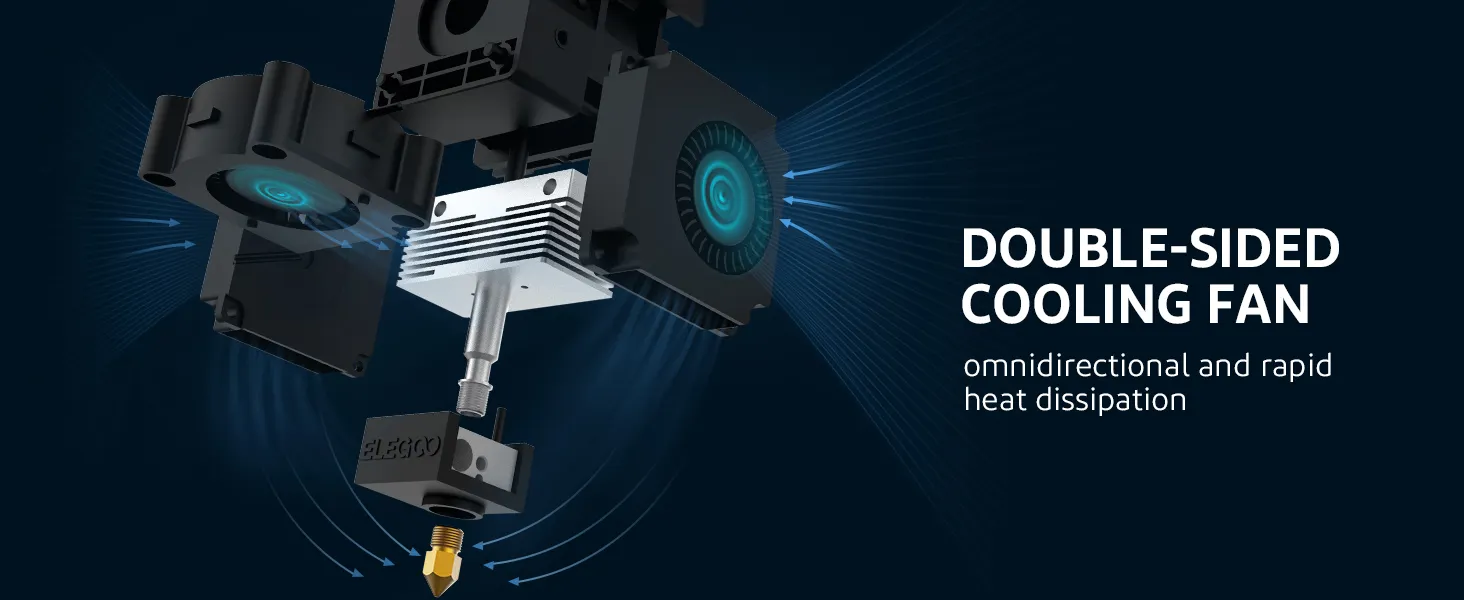 One of the standout features of the ELEGOO NEPTUNE 3 PLUS is its auto bed leveling system. By utilizing a non-contact high precision sensor, this printer collects data at 49 points on the hotbed, automatically adjusting the Z-axis height to compensate for any irregularities or unevenness. Fine-tuning the print bed is effortless, thanks to the hand-twisting knobs located underneath the hotbed. Achieve perfect first layer prints with ease.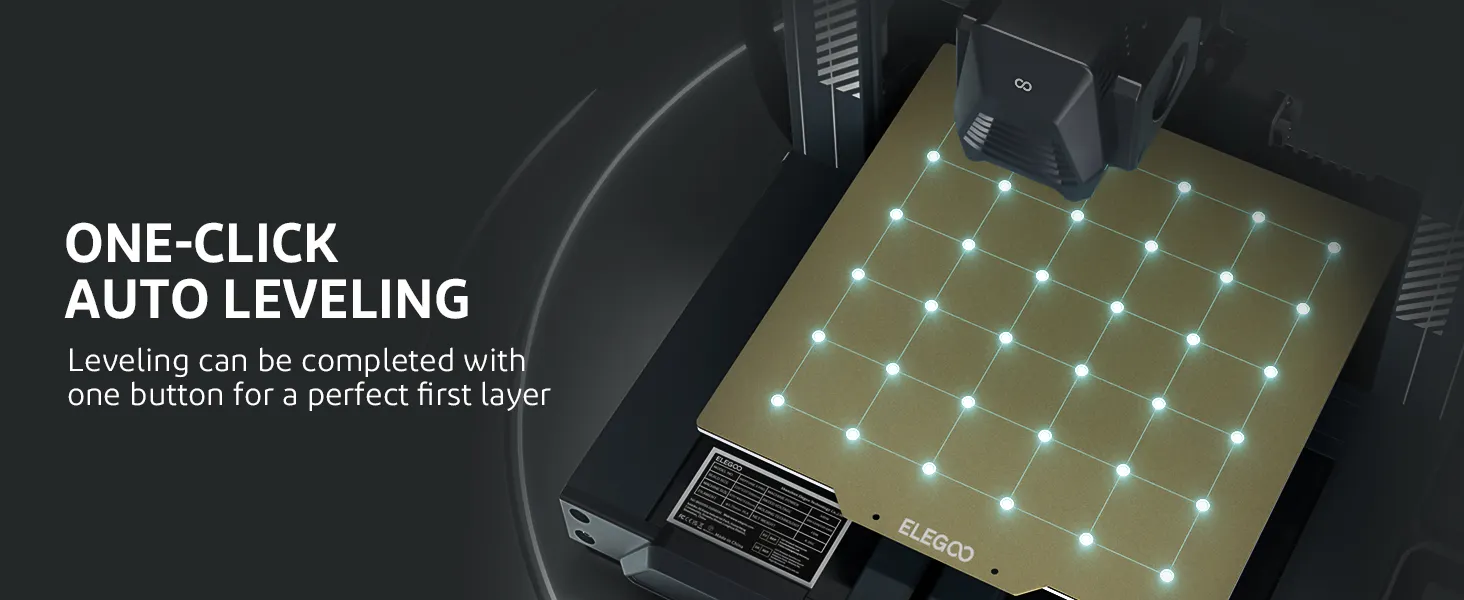 The PEI magnetic platform with a special coating and spring steel sheet ensures excellent adhesion and prevents warping. Say goodbye to the struggle of removing prints, as you can simply bend the print steel plate to release or pop off your creations. Additionally, the powerful 420W hotbed rapidly heats up to 100°C, allowing for quick start-up times and efficient printing.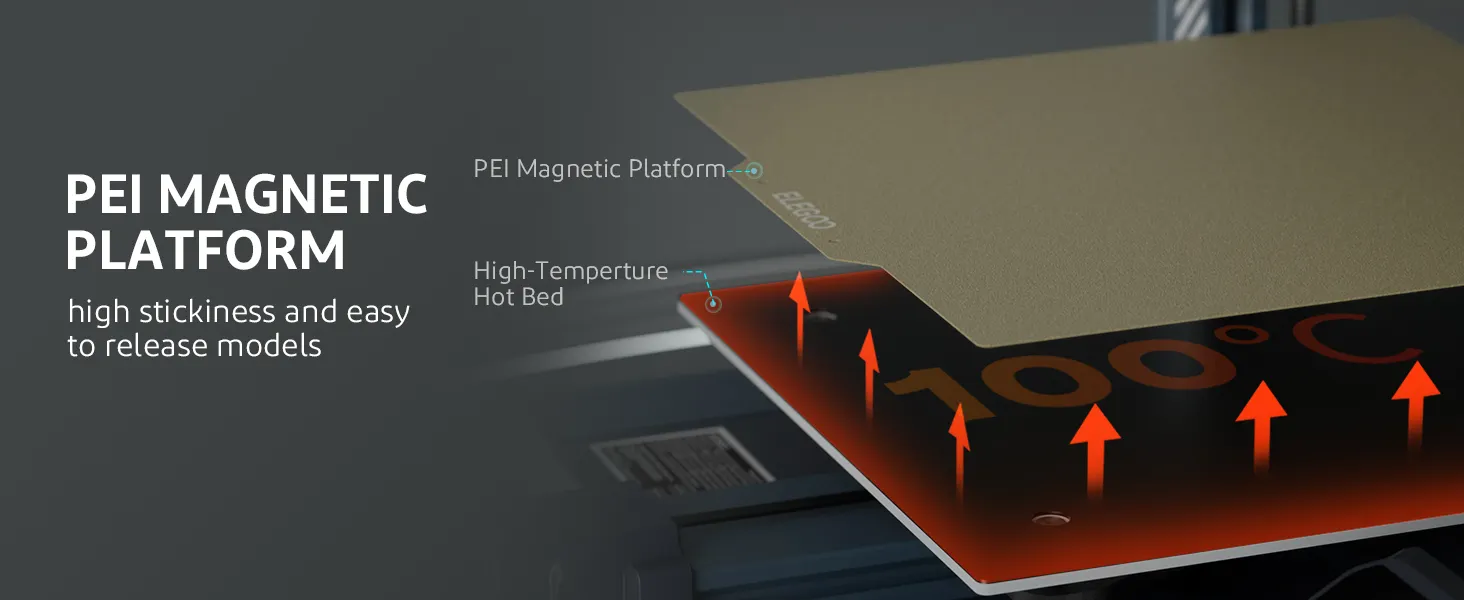 The dual synchronized lead screws and dual-motor drive of the ELEGOO NEPTUNE 3 PLUS guarantee stable and smooth Z-axis movement. This advanced mechanism avoids printing deviation caused by a single Z-axis lead screw motor, resulting in enhanced printing accuracy and stability. With the STM 32-bit motherboard and silent drivers, the printer operates quietly, reducing printing noise to below 50dB.
Featuring a removable capacitive touch screen, the ELEGOO NEPTUNE 3 PLUS offers a user-friendly interface. The 4.3-inch screen can be hand-held or fixed on the base, providing convenience and flexibility. Preview your models before printing with the built-in print model preview function and monitor the printing progress in real-time with the comparison image feature.